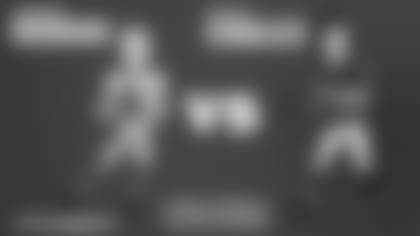 There's no place like home for the holidays, right?
The playoffs start for the Eagles a little bit earlier than they do for the rest of the league. This Saturday, a win versus Washington keeps playoff hopes alive, while a loss eliminates the Eagles from playoff contention.
Saturday night's game versus Washington will be the Eagles' third consecutive home game, and the fans will be out in full force as they look to send the Redskins back to Washington with coal in their stockings. Washington comes to Lincoln Financial Field hot, having won four of its last six games. Quarterback Kirk Cousins has gone through his growing pains in the Washington offense, but he's played very well over the second half of the season to put Washington within striking distance of a division championship.
The Redskins defeated the Eagles by three points back in Week 4 in a game that included a missed field goal and extra point by Caleb Sturgis and a last-minute drive that was capped off with the game-winning Cousins-to-Pierre Garçon touchdown pass. This time around, Washington's offense should look a little bit different thanks to DeSean Jackson's presence in the lineup, as well as a healthy Jordan Reed at tight end. Jackson missed the first meeting this season due to a hamstring injury, but he's sure to be fired up take on his former team this weekend.
The Eagles have their backs against the wall. In a season full of ups and downs, the team is looking to end the season on a high note in these final two weeks of the regular season and head into the playoffs to host a home game on a two-game winning streak.
Saturday night at Lincoln Financial Field is sure to be live. Here's the preview ...
Redskins 23, Eagles 20
*October 4, 2015 - FedEx Field *
After a scoreless first half, quarterback Sam Bradford and the Eagles erupted in the final two quarters to take a 20-16 lead after a 39-yard touchdown throw to wide receiver Miles Austin. However, quarterback Kirk Cousins drove the Redskins down the field 90 yards in 15 plays and found Pierre Garçon for a 4-yard touchdown reception with 26 seconds left for the game-winning score.
Bradford had his best game of the season to that point with 270 yards passing and three touchdowns, including a 62-yard scoring toss to wide receiver Riley Cooper. Kicker Caleb Sturgis missed a 33-yard field goal and an extra point attempt in the game.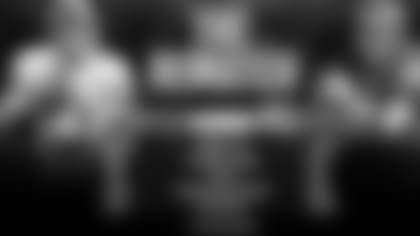 When The Eagles Have The Ball
Sunday's 40-17 loss to the Cardinals was disappointing on a number of levels. Offensively, the team turned 424 yards gained into just 17 points thanks to a season-high four giveaways, and defensively they gave up 187 yards and three touchdowns to rookie running back David Johnson. But one positive takeaway from the game was the play of Sam Bradford, who put together one of his better games of the season.
The veteran signal-caller finished with 361 yards on 28-of-41 passing with two touchdowns and two interceptions, gaining an average of 8.8 yards per attempt. After struggling at times earlier this season, Bradford has strung together a nice five-game stretch, completing 66.5 percent of his passes for 1,259 yards, seven touchdowns and three interceptions. His passer rating jumped from 76.4 in his first seven games to 96.1 in the five games since.
His top target on Sunday night was sophomore wideout Jordan Matthews, who caught eight passes for a career-high 159 yards and a touchdown. Coming into this season, many expected the 2014 second-round pick to have a breakout year, but after opening 2015 with a 10-catch, 102-yard performance against the Falcons he passed the century mark in receiving just one other time until doing so on Sunday. Still, with two regular season games left, he has 72 catches for 839 yards and five touchdowns. Bradford has also found success recently throwing in the direction of tight end Zach Ertz. The 6-5 pass-catcher has hauled in 13 balls over the past two weeks for 176 yards and a touchdown.
The Eagles will have their work cut out for them against Washington, a team that hasn't allowed a quarterback to throw for over 300 yards all season long. Against the Bills on Sunday, the Redskins held Tyrod Taylor to just 235 passing yards, but they surrendered 240 on the ground to a combination of Taylor, Mike Gillislee, Karlos Williams and LeSean McCoy.
Against the Cardinals, the Eagles handed the ball off to their leading rusher on the year, DeMarco Murray, just two times, while Ryan Mathews and Darren Sproles split the brunt of the carries with 11 and six, respectively. It remains to be seen how the touches will be split against Washington, but hopefully the group can replicate the success Buffalo had last week.
When The Redskins Have The Ball
This Saturday night's game is just as important for Washington as it is for Philadelphia. A win means the team clinches the NFC East, but a loss means the division is still up for grabs. The Redskins' offense will look to be firing on all cylinders.
Washington comes to Lincoln Financial Field with a less-than-stellar record away from home this season. Of its six road games thus far in 2015, Washington has won only one, defeating Chicago in Week 14 by three points. This could in part be tied to the play of quarterback Kirk Cousins. As a whole this season, Cousins has earned a 97.2 rating, which is the eighth best in the league. However, that rating drops significantly on the road to a 76.5 average across the six contests. When not at FedEx Field, the quarterback throws at least an interception each game. In three of his performances, he threw multiple picks.
But, when playing against division opponents, the quarterback has brought his A-game. Cousins averaged a completion percentage of 66.5 and a rating of 91.0 in two games against the Giants, one game against the Cowboys and one game against the Eagles. He also tallied 1,127 yards, four touchdowns and just two interceptions in those matchups.
In general, the Redskins have been a much stronger passing than rushing team in 2015, averaging 246.6 yards through the air each game. Furthermore, in matchups when Cousins finishes with over 300 passing yards, Washington is 5-1.
Jordan Reed and Pierre Garçon have led the way in terms of receiving for the Redskins with 778 and 648 receiving yards, respectively. The Eagles will have to watch Reed particularly because the tight end has been the go-to guy for Cousins when looking to score. Reed has accumulated nine receiving touchdowns this season, which is a team high.
Another big name the Eagles will be focused on is none other than former Eagle DeSean Jackson, who missed the first meeting between the two teams due to a hamstring injury. The wide receiver was out for six games, but when in the lineup, he has been a difference-maker for Washington. He has 26 receptions for 488 yards, averaging 18.8 yards a catch and has recorded four touchdowns in his last five games, one of which was a 77-yarder. Furthermore, Jackson is coming off his most productive game of 2015, a six-catch, 153-yard performance against the Bills.
Playing his former team may also bring out the best in the receiver, just as it did last season when he returned to Lincoln Financial Field. He finished that Week 3 matchup with 117 yards and an 81-yard touchdown. With the Eagles facing injuries at the corner spot the task at hand may be even tougher, but they will need to find a way to contain Washington's passing attack.
In terms of the running game, Alfred Morris has been Washington's top running back, rushing for 602 yards. He has only one rushing touchdown on the season though, trailing Matt Jones' three and Cousins' five. On average, the Redskins rack up just 96.6 yards on the ground each game and have one of the lowest yards per carry averages (3.7).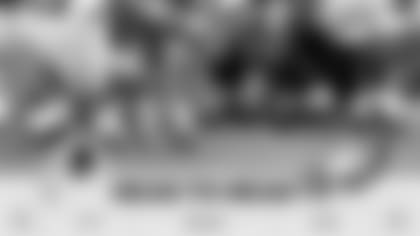 WR DeSean Jackson vs. Eagles Secondary
The former Eagles' wide receiver missed the first matchup in October with a hamstring injury. Now healthy, although he is on the injury report with other ailments this week, Jackson has scored a touchdown in four of the last five games. He's coming off his best game of the year against Buffalo, one in which he had 153 yards including a 77-yard touchdown. In 2014, Jackson had six 100-yard games and two of them were against the Eagles. In the Week 16 showdown between these two teams a year ago, Jackson had 126 yards to help end the Eagles' playoff chances. Good news for the Eagles is that rookie cornerback Eric Rowe was cleared from the concussion he suffered against Arizona. Byron Maxwell's status is up in the air with the shoulder injury that forced him to leave last Sunday's game early. The Eagles should be well prepared for the Redskins to test the Eagles deep after dealing with the Cardinals.
RB Alfred Morris vs. DE Fletcher Cox
Running back Alfred Morris is a two-time Pro Bowl selection who opened the season with 121 yards and an average of 4.8 yards per carry. In the 13 games since, Morris has gained just 481 yards at an average of 3.4 yards per carry. He is coming off one of his best performances since the opener when he had 84 yards on just 14 carries in the win over Buffalo. The reason the Eagles must be aware of Morris is he's similar to Cardinals rookie David Johnson, who gashed the Eagles for 187 yards last week. Plus, the Redskins use the stretch zone run which gave the Eagles fits against Arizona.
S DeAngelo Hall vs. TE Zach Ertz
In the Week 16 meeting last season, the Eagles' tight end set a franchise record with 15 receptions. Zach Ertz had just two catches for 11 yards when these two teams met back in Week 4, but Ertz was still rebounding from the core muscle surgery that forced him to miss the preseason. Ertz has 13 catches on 20 targets for 176 yards in his last two games. He's also scored both of his touchdowns on the year in the past three games. Yes, you read the subhead correctly. The longtime veteran cornerback Hall has been moved to safety to help solidify the back end of the defense.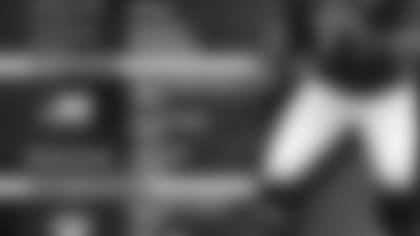 Over the last two seasons, Washington is just 2-12 in road games. The Redskins captured their first road win of the season two weeks ago at Chicago, and they haven't beaten the Eagles at Lincoln Financial Field since the 2012 season. Washington has allowed 30.5 points per game on the road this season, compared to just 18.6 points at home.
Judging by statistics alone, Sam Bradford's best performance of the season came against Washington in Week 4. Bradford threw for 270 yards, three touchdown, no interceptions and his 122.6 passer rating was the highest of his season.
Kirk Cousins hasn't had a multi-interception game since Week 6 against the New York Jets. Since that point, he's thrown 16 touchdowns and just three interceptions, leading Washington to a 5-3 record in its last 8 games