The Philadelphia Eagles are saddened to learn of the passing of former defensive end Will Wynn, who died Tuesday at the age of 64 of heart failure at Einstein Medical Center in Philadelphia. Wynn is survived by his wife, Tina, and five children. Funeral services are pending.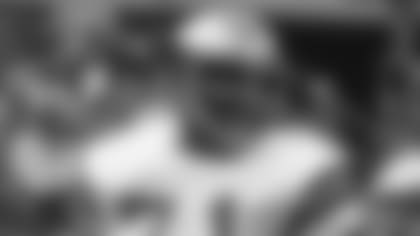 Wynn played 54 games for the Eagles from 1973-76 before finishing his NFL career with Washington in 1977. Wynn, a seventh-round selection from Tennessee State, recorded 8 fumble recoveries for 119 return yards and 2 touchdowns in his Eagles career, which included 27 starts.
He was a 6-foot-4, 245-pounder who played with a joy of the game, just as he had a joy for life beyond the game of football.
"He was one of the fastest defensive linemen I have ever seen and he played the game hard," said former teammate Harold Carmichael, now the Eagles' director of player programs. "He was just a great guy. He loved living in Philadelphia and being part of the community. The fans loved him and he loved them. It's a big loss."
"When I first met him we hit it off and became very close. We shared a lot of very close personal matters and we were great friends," said former Eagles defensive end Greg Brown. "We did so much together – a lot of volunteer things like going out to West Chester and passing out baskets at Thanksgiving – and Will was just that. He was that kind of person."