Quarterbacks Andy Dalton, Nick Foles and Cam Newton and running backs Eddie Lacy, LeSean McCoy and Stevan Ridley are the nominees for FedEx Air & Ground NFL Players of the Week for Week 6, the NFL announced today.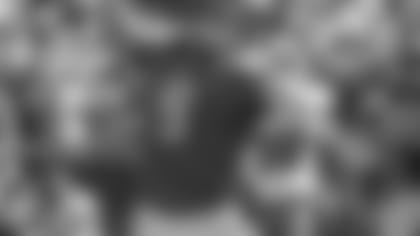 In his first start of the season, Foles completed 22-of-31 passes for 296 yards and three touchdowns, while running for another. McCoy, meanwhile, remained the league's leading rusher after an impressive 25-carry 116-yard performance.
FedEx is asking fans to weigh in on who they thought had the best performance in the air and on the ground this week.  FedEx Delivery Manager SM is putting the options in your hands and letting you make the call. Fans can vote for one player in each category on http://on.nfl.com/194qGDV until 3 p.m. EST on Friday to determine the FedEx Air & Ground NFL Players of the Week.  To learn more about FedEx Delivery Manager – the new suite of options from FedEx that helps put control of your home delivers in your hands – visit fedex.com/delivery.
As part of the FedEx Air & Ground program and its commitment to small business owners, FedEx will support education efforts at Junior Achievement by making weekly $2,000 donations in each of the winning players' names. The funding, allocated to local Junior Achievement area offices in that team's city or state, is used to help U.S. small business development, by educating the next generation of entrepreneurs on how to start and grow their own businesses.