Depending whom you ask, playoff experience is cliché and overblown or legitimate and crucial to succeeding in the highest-pressure situations.
The Eagles have 15 players remaining from the 2010 team that last made the playoffs. Two of those players, safety Nate Allen and linebacker Brandon Graham, did not play in that game because of injuries, but the other 13 did: safety Colt Anderson, wide receiver Jason Avant, tight end Brent Celek, linebacker Trent Cole, safety Kurt Coleman, wide receiver Riley Cooper, long snapper Jon Dorenbos, guard Todd Herremans, wide receiver DeSean Jackson, wide receiver Jeremy Maclin, running back LeSean McCoy, tackle Jason Peters and quarterback Michael Vick.
For an Eagles team that has one of the youngest rosters in the league, the experience of playing in such big games where everything is on the line comes in handy at a time like this, with a de facto playoff game on the horizon against the Dallas Cowboys.
Two veteran Eagles echoed similar sentiments when asked what their message will be to their teammates: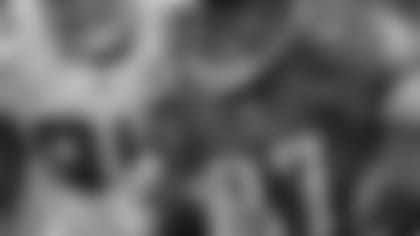 "Let it all it out, man, it's going to be fun," Celek said. "That's what I'll tell them. If you lose, you go home, so lay it all out there."
"Give it everything you have," said Cole. "This could be your last game, so give everything you have because this is big. This is an opportunity to go all the way."
Linebackers DeMeco Ryans and Connor Barwin experienced the playoffs during their time with the Houston Texans – Ryans in 2011 and Barwin in 2011 and 2012.
"I don't look at it that deeply," Ryans said when asked about his past playoff experiences and how that carries over. "I just look at it as guys have to go out and execute whatever is called and do their best one play at a time. If you execute and do those things, I think if you keep the focus really small and don't make it bigger than what it is, everything will fall right in line."
"I think the key part is to be who you are but understand the situation," Barwin said. "You have to kind of elevate your preparation, pay attention to small details because you never know what detail or what point in the game is going to make the difference. You just want to be prepared for everything because it's win or go home, and nobody is ready to go home."
Barwin was most candid about the tangible difference between the two types of games, noting that there is an energy you can't possibly understand until you experience it.
"You'll feel it," Barwin said. "You feel the energy, you feel the difference. You need the experience, you'll understand it as soon as the game starts."
Rookie Earl Wolff, who is battling knee soreness in an attempt to play Sunday, is one of the numerous young players who has never experienced a playoff-type atmosphere at the NFL level. He is not oblivious to the magnitude of the game and has confided in secondary mate and close friend cornerback Cary Williams, who was a major contributor to the Baltimore Ravens' run through the playoffs and Super Bowl victory last season.
"I just asked him what it felt like to even make it that far. He said it's surreal," Wolff said. "He said just playing in the Super Bowl at the beginning was surreal, and then afterwards even more. He said, basically, when the playoffs come, 'Earl, the preseason is fast to you because you're a rookie, it speeds up during the (regular) season, but the playoffs are even faster.'"
Despite their average age, the Eagles roster has played like a group beyond its years in the second half of this season. Having a handful of veterans who have been through these battles certainly helps, and they will lead the way, but it will be a novel and intense experience for so many players who have served critical roles in the team's success this season. Rather than let the moment overwhelm them, they must embrace and seize it in order to continue a magical season that no one wants to see end just yet.