Lane Johnson isn't the only member of the 2013 draft class to have spent some time working with the starters over the last few weeks of offseason activities for the Eagles. Second-round pick Zach Ertz has been absent since the rookie minicamp and third-round pick Bennie Logan has been working primarily with the second-team defense. The quarterback reps with the first-team offense have been split between Michael Vick and Nick Foles while Matt Barkley works to improve behind them. But Earl Wolff, the fifth-round safety out of North Carolina State, spent some time with the first-team defense during the three-day minicamp that concluded on Thursday.
Wolff was not getting the majority of the reps by any means - those went to Patrick Chung and Nate Allen - but the rookie has obviously done enough early on to make an impression.
"I've been getting a couple reps here and there," Wolff said. "Sometimes I'm running with the three's, sometimes I'll run with the two's. I just basically get in where I can get extra reps ... It allows you to play faster, it allows you to learn the system more because the more you're on the field, the better you get."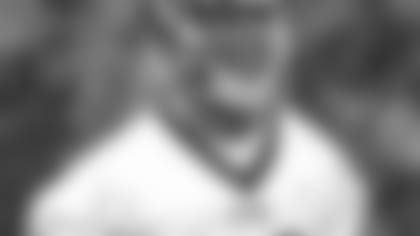 Wolff does believe he's taken a big step forward since he first arrived at the NovaCare Complex following draft weekend.
"I honestly know I have," said Wolff. "It all comes with learning the system. I'm starting to pick it up fast which allows me to react more instead of thinking."
Of course, little can truly be gleaned from the practice field in the spring without the pads on, especially at a position like safety. But in terms of picking up the defense, Wolff has not been left behind.
"I think he's picked it up pretty good," said head coach Chip Kelly. "He's only been here for a short amount of time. (He) didn't have the minicamp before, so he missed three days because he wasn't here before we drafted him. But I think he's got a good grasp. He came from a good system. He was coached really well down at (North Carolina State) by Tom O'Brien and those guys. He had a pretty good grasp of football when he came in here. Again, he's like the rest of those guys. We'll see how he continues to prepare and we'll finally get an evaluation when we put the pads on."
Part of the reason for Wolff's advanced grasp of the defense for a rookie has been his willingness to ask questions, not just of the coaches but of the veteran safeties.
"They're all open to me," said Wolff of a group that includes Chung, Allen, Kenny Phillips and Kurt Coleman among others. "I talk to them every day any time I have a question. They're always open to answer. I would say every day I talk to at least every safety and ask them a question. If I have a question, they say always ask it because if it makes you better, it will make us better. It's all about competition right now. We're going at it and I feel like we're adjusting pretty well."
Wolff will remain in Philadelphia over the next couple weeks as part of the rookie offseason conditioning program. After that, the onus will be on Wolff and his teammates to prepare themselves for Training Camp and the season ahead. That shouldn't be a problem for Wolff, who has already shown an aptitude for extra work. Every day after practice, Wolff was among a group of players including Jason Avant, Russell Shepard, Clay Harbor and Coleman who would spend time catching balls on their own.
"I'm always up to getting better every day," Wolff said. "That's my goal every day."