When the Eagles take the field on Sunday against the Arizona Cardinals, the calendar will have turned to December, the final month of the NFL's regular season. For the first time in the past three seasons, the Eagles find themselves in a position of playing meaningful games with playoff implications down the home stretch. Though some veteran members of the team have been in this situation before, many others are new to it. As the experienced Eagles explained, the intensity rises as the temperature drops, but the focus must remain on the game at hand.
"It's electric. It's always awesome to play in the playoffs. Our ultimate goal is to get there, but we have to take it one game at a time," said tight end Brent Celek. "It starts with Arizona, and they're a great football team. We've got to put a good week together and come out Sunday ready to go.
Fighting for a playoff spot may be a new frontier for some, but according to Jason Avant, the younger players on the team have done an excellent job of preparing themselves for the final five games of the season.
"A lot of guys are learning about (playing big games in December), but everybody has been working really hard," said Avant, who has played in seven postseason contests. "They've put themselves in a position to understand where we are. Once that bye week is over, you start looking at the picture of the NFL and you're going to see that you have to keep winning and those types of things, so I think that will inspire a lot of guys to go out and play hard, and hopefully it translates into victories."
Though he's only in his first season with the Eagles, Cary Williams knows a thing or two about going on a playoff run. Last season, Williams and the Baltimore Ravens started 9-2 and had their eyes on the playoffs, but the team would lose four of their final five regular season games. After struggling late in the regular season, the Ravens turned it around in the playoffs, ultimately winning Super Bowl XLVII over the San Francisco 49ers.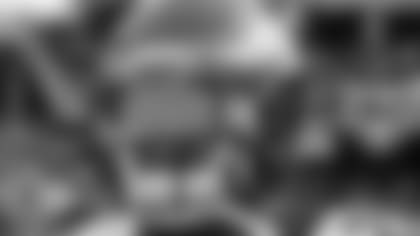 It seems that Williams has learned from that playoff run, as the cornerback stated that the next game is the only one that matters. 
"You've got to work with what's in front of you," Williams explained. "You have to work on those things that are necessary for this week. You can't think about things that are in weeks to come, because if you don't handle this week, then there may not be other weeks to come. As far as I'm concerned, you keep your head on straight and you focus on the things that are necessary for this week, and that's the Arizona Cardinals.
"If we continue to take it one week at a time, and continue to focus on the teams that are ahead of us, then the playoffs and all of those things will come. You try not to really dwell on the playoffs or think about those things and get too far ahead of yourself. If you think too far ahead of yourself, then those teams come in here and beat you. You tend to forget about what's necessary right now."
Williams also noted that although the Eagles may be comprised of a relatively young roster, the leaders in the locker room have done an excellent job of setting the tone.
"You look at DeMeco Ryans and you look at guys like Trent Cole, guys that have played in playoff games - guys that have been there and done that," said Williams. "You look at guys like that and their work ethic through the week. ... I don't think that anybody is looking ahead to the playoffs right now. I think we're more focused on the Arizona Cardinals and beating those guys when they come in here than thinking about something that's going to happen in January."
Ryans, the Eagles' leading tackler, explained that the best way for young players to not feel over their heads with the situation is for them to keep the same routine that they've had all season long.
"We don't try to scare them to make it bigger than it already is, we just want them to continue with what our approach has always been, that it's one week at a time and continue to get better and better every week," Ryans said. "We keep that mindset the same no matter who we play, and if guys still have that same mindset and same approach, then I feel like we'll do very well."
As for Cole, he's seen the way that this young team has responded after a rocky 1-3 start, but he knows that the Eagles' recent success won't mean very much unless they can maintain that level of play through Week 17.
"We've turned around this season," Cole explained. "It was kind of a little iffy there at the start of the season, but things have been turning around. We're playing together as a team and we're winning games. The only thing we have to do now is finish strong."
The stage is now set for what ought to be a very exciting finish to the 2013 season. The question remains - how will this mostly inexperienced Eagles team react to the increased pressure of a playoff push? According to Avant, the team can prepare as best they can in practice, but the only way to really tell the answer to that question is to go out and play the games.
"You do all that you can in practice and hopefully that practice leads to good play," said the veteran receiver. "At the same time, this is the NFL and you have to go out every week and perform. Hopefully, we are clicking at the right time, but nothing tells you that until you get to playing. You can talk about it, but when you get in that ring and fight and you get punched in the face, you find out if you're ready or not."