The Eagles mourn the loss of former defensive lineman Gary Pettigrew, who passed away on January 21 after a battle with Myelodysplastic Syndrome. He was 78.
Selected in the second round of the 1965 draft, Pettigrew was an Eagle for nine seasons. After retiring from football, he remained an unwavering supporter of the team throughout his entire life, holding close warm memories of days playing at Franklin Field and Veterans Stadium.
After the Eagles' historic Super Bowl LII win, he expressed his confidence in the team and its future in an interview with his local news station KHQ-TV in Spokane, Washington.
"Once you get the taste of it and you know you have a good team and they (Eagles) do, I think they'll be back into it," said Pettigrew. "And I think they have the confidence to think they'll be back into it and I'm expecting them to be back into it."
Gary's brother, Rick, says, 'he would have loved,' watching the Eagles compete in Super Bowl LVII.
He was born in Vancouver, British Columbia, to Jerry and Kathleen (Koenigs) Pettigrew on October 10, 1944. They gave him his middle name to honor his maternal grandfather, Louis Koenigs. In 1946, his parents, with Gary and his older brother Neil, moved to Spokane, Washington, where his mom had grown up and where his dad had gained fame as a star hockey player for Gonzaga University.
Pettigrew probably inherited his super-competitor attitude and his interest in athletics from his dad. He attended St. Francis of Assisi parochial school, where he played football, basketball, and baseball, and was a standout student at Gonzaga Preparatory School (Class of 1962), where he was a Father Curtis Sharp Award winner (chosen by classmates of the graduating class in recognition of superior academic achievement, high moral standards, outstanding leadership, and committed participation in athletics), All-City football player, starter on the basketball team, and finalist in the half-mile at the Washington state track meet.
His academic and athletic credentials qualified him for a football scholarship to Stanford University, where he attended from 1962 to 1966. Other schools wanted him to play for them, including Notre Dame and Oregon (the family still has the letter from Oregon Head Coach Len Casanova inviting him to play for Oregon).
Pettigrew stood out as a football player at Stanford, where he played on the offensive line on the freshman team and then lettered for three years on the varsity team as a starter at defensive end. In 1964, he achieved All-Pacific Coast first-team honors and, in 1965, was co-captain of the team and an All-American candidate before suffering a season-ending knee injury in the second game of that season against Navy.
Pettigrew was a second-round pick of the Philadelphia Eagles in the 1965 NFL Draft. At that time, when he was still a Canadian citizen, he had discussions about playing for the BC Lions of Vancouver, his birthplace. He chose to play for the Eagles, who gave him a Chevy Corvette as a signing bonus, and played defensive end and defensive tackle for them for nine years before a one-year stint with the New York Giants in 1975 that marked the end of his football career.
Ironically, his head coach with the Eagles was Joe Kuharich, who had tried to recruit him when he was the head coach for Notre Dame. Pettigrew's career as a starting defensive lineman for the Eagles was distinguished, and in 1970 he was named the Eagles' Most Valuable Defensive Player. While in Philadelphia, Pettigrew roomed with long-time friend, Steve Sabol, the president and co-founder of NFL Films and now a member of the Pro Football Hall of Fame.
Although Pettigrew is most well known for his football career, he was much more than a football player. His diverse talents were already evident in grade school, when he engaged in many hobbies – such as model airplanes, powered model hydroplanes, and drawing cartoons. Many of his highly skilled line drawings as a boy depicted his favorite subject, Alfred E. Neuman of MAD Magazine. He loved camping at Priest Lake, Idaho, with his parents and four brothers, and later his wife, nephews and nieces. He loved fast cars, starting with his signing-bonus Corvette, and he went on to have more Corvettes, a Ferrari, Lamborghini, MGB GT, and Porsche.
He made a real difference for his parents and brothers with his generosity. After he signed with the Eagles, he bought his parents a brand-new 1966 Chrysler Newport sedan, replacing the old family car that was on its last legs. He also helped pay the tuition for his brothers at Gonzaga Preparatory School. In 1969, he loaned his brother the cash to pay expenses needed for attending Stanford-in-Austria. And when his brother, Rick, had to sell his car to raise cash for living expenses after coming home from Austria, Gary simply gave him his Chevy Corvair. His generosity to his family had an impact still being felt today.
Despite his fame, Pettigrew was very humble, never bragging about his exploits on the football field. Many of us would have enjoyed hearing more stories, but he tended not to talk about himself. He enjoyed his solitude and liked to meditate. He loved a quiet life and his pets, especially the poodle, Bondi.
One of his prominent attributes was his sharp wit, accompanied by an infectious laugh. He could crack everyone up with his talent for impersonations. His imitation of Julia Child was priceless! He especially loved doing impersonations to entertain his nieces and nephews, and they loved him for it.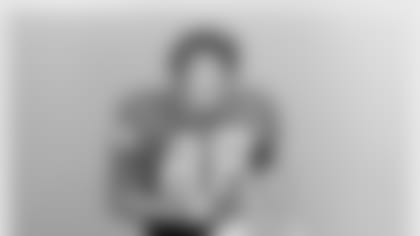 Remembering His Time With the Eagles
Joe Kuharich may have had a swing and a miss the first time he tried to land Gary Pettigrew, but that was not the case after he selected the defensive lineman in the second round of the 1966 NFL Draft.
"I had dealt with him four years earlier when he was the head coach at Notre Dame, but I ended up going to Stanford because I was frankly tired of winter," laughed Pettigrew. "It was kind of a strange situation because I was talking with Philly, San Diego (AFL), and Vancouver (CFL), because I was still a Canadian citizen at that time. But I wanted to be in the NFL. It was a stronger organization and Kuharich seemed pretty interested. I just felt that would be a better move."
Pettigrew had an advantage before he made the 2,531-mile move to Philadelphia.
"I used to work out with Floyd Peters. He was an Eagle (defensive tackle) and a friend who lived in the Bay Area. And he was a friend of Paul Wiggin, who played for the Browns, and Monte Clark, who played for the 49ers. I had met Paul because he had helped out the Stanford coaching staff in the spring one year and asked me if I wanted to work out with them. I said yes."
While working out with and picking the brains of the veterans for months before his first practice at Eagles Training Camp proved to be a great decision by Pettigrew, it didn't hurt that he passed the "Boomer" test once he got there.
"Bob Brown, the All-Pro offensive tackle, he was the king of the team, really. I think it was the second or third day, Kuharich had us square off in a one-on-one (drill). I have no idea why he did that, but he did," says Pettigrew. "The whole team gathered around in a circle and watched. They put (running back) Tom Woodeshick behind him with a football and a center would snap the ball and then I'd try to get off of Bob Brown's block and make the tackle on Woodeshick. Bob weighed 300-plus pounds and I was about 255. I had some good success standing him up and getting off him, but by the time I did, I was 3 to 5 yards downfield.
"Bob said to me after that, with that deep voice, 'Petty, that's the hardest I've been hit in a long time.' I had a good rip and it was effective. Bob was gracious enough to pull me aside and make that comment."
After proving himself against the future Hall of Fame offensive tackle, Pettigrew won a job as a starting defensive end as a rookie. However, the coaches would eventually decide to move him down the line.
"My second year, I went inside to defensive right tackle and Mel Tom took that right end position," Pettigrew said. "Don Hultz was the left defensive end, so that was a pretty good crew. Mel was talented and you like to play with people who are strong performers. Floyd was very good. He taught me a lot and it was a good situation."
Playing on the defensive line with skilled teammates may have been a good situation; however, the same could not have been said about the Eagles' record. Philadelphia posted a 9-5 mark in 1966, but lost to the Baltimore Colts in the Playoff Bowl. That was followed by seven consecutive losing seasons.
"Your motivation to play was all the other stuff - the position of being a professional athlete in a city like Philadelphia and the fans. And just the excitement of traveling and playing in the games and doing something you were really good at," he said.
"I was able to play nine years. That was an accomplishment considering the injuries and each year someone trying to take your job. And playing on a team that didn't win much, that was a real psychological burden. But when you're playing, you're focusing all your attention on improving your own performance. There were several years where I led the defensive line in tackles, which was nice."
Pettigrew and his wife, Patti, made a nice living in the Pacific Northwest where they built their business – Spokane Exercise Equipment and Sales. He is survived by his beloved wife, Patti; his younger brothers, Rick (wife Dorthe) in Eugene, Oregon; Jim (wife Maria) in Kenmore, Washington; and Tom (wife Teddi) in Manson, Washington; and many nieces and nephews. – Written by Sage Hurley and Jim Gehman