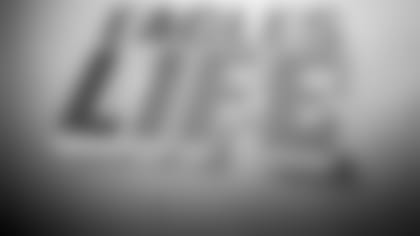 Safety Walter Thurmond is well-rounded both on and off the football field. From a young age, Thurmond was introduced to creative expression and has used his experiences in sports and the arts to make an impact in his community.
It is only natural that Thurmond was interested in the arts, given that artistic talent runs in his family. Growing up, Thurmond's father (Walter Jr.) would always draw and paint, and in the '70s his grandmother was a recording artist for Motown. As a child, Thurmond discovered his knack for drawing, passed down by his father, and began creating. Drawing and painting are forms of expression that Thurmond has always enjoyed, but nowadays when he's not playing football his creative focus is on cinematography. 
"It's been a self-discovery and wanting to pursue that aspect, especially the film space," Thurmond said. "That was an interest I've always had since I was a little kid. Even though I played a lot of sports, I watched more movies than I did sports games. I've always been intrigued by the film space and I took it upon myself, learned all aspects of film and dove into it hardcore."
Thurmond loves to produce, direct and tell stories. He has taught himself the art of cinematography in his spare time.
"I bought books on producing, screen writing and directing, and I started watching movies like I would watch football, breaking down the film," said Thurmond.
In cinematography, it is important to understand how a message can be conveyed through visuals, and Thurmond understood that just as he did with football, he needed to fully immerse himself in the craft. From the lighting to the score, Thurmond focused on every detail and still finds ways to continue learning.
"It's been an ongoing process. It's just like football," said Thurmond. "I'm going into my sixth year and there's still a lot to learn. It's one of those things where you constantly learn every single day and just try to perfect the craft."
Thurmond's hard work on the field has translated well to his personal life. His artistic passion led him to start both a cinematography company, Get More Films, in 2011 and The Walter Thurmond Foundation for Arts and Education in 2014.
When Thurmond's football career was put on pause due to a broken ankle in a game against the Browns in 2011, he used his downtime to start Get More Films and began producing. Currently, Thurmond is in pre-production for a documentary on The O'Jays lead singer Eddie Levert and hopes to continue more work once football is over.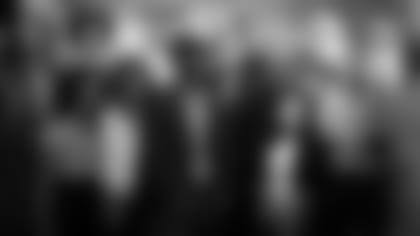 Another ongoing project of Thurmond's is the Walter Thurmond Foundation for Arts and Education, which builds off of everything he has experienced throughout his life.
"I just want to return the favor," said Thurmond. "I think that's the best way."
The foundation strives to "help sustain existing programs in the arts and education" through partnerships with Big Picture Lines in Philadelphia, as well as IMPACT Repertory Theatre in Harlem. Thurmond's hope is that the program will encourage youth to maximize their potential regardless of their socio-economic backgrounds. Thurmond is hosting a Monday Night Football watch party at Xfinity Live on October 26 to raise funds. He recently sat on a panel for NBC Philadelphia to listen to young filmmakers pitch their ideas.
Although football and the arts are two seemingly different worlds, Thurmond finds many similarities that allow him to help those around him. Whether it is working with The Walter Thurmond Foundation for Arts and Education or working with fellow Eagles teammates, Thurmond knows that teamwork is key.
"It takes a whole team to win games, just as it takes a whole team to be able to put on a film production, so it's never just one person," said Thurmond. "Out here we have to compete, but you can still help the younger guys out even though they're coming after the same position that you are. You can always be there to help the person out because that's going to help you in the long run."
The goal is to expand the foundation into a world-wide organization, and Thurmond has already begun the process. His next project is to set up a music school in Sierra Leone where his grandmother lives. One more step along the road to literally changing the world.