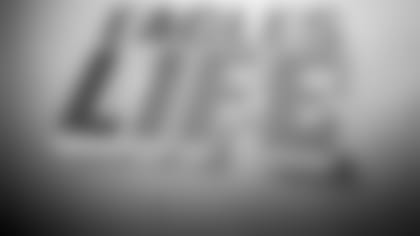 Eagles fans and sisters Leslie Hulliger and Lori Marvain have shared many similar experiences throughout their lives, but none compared to what they shared during their battles with breast cancer.
Leslie was diagnosed with breast cancer in 1997, at the age of 42. At the time, she had three children - two daughters, Shana and Jordan, and a son, Ryan. A junior in high school at the time of the diagnosis, Ryan Curl, the middle child, remembers a lot about his mom's journey.
"She had (the cancer) removed, and then had to get her lymph nodes removed too," Curl said. "Then they had to do chemotherapy and radiation. It was just a tough year. In all honesty, as a kid I had no idea what was happening. I knew she was going to get treatment. Other than that, I didn't know how well it was going. It was a long process."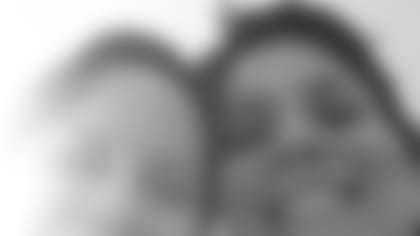 Throughout her journey, Leslie embraced the struggles that she was going through and worked hard to carry out her normal routine. As a stay-at-home mom, Leslie still managed to cook, clean and, of course, root for the Eagles with her family, even though she was extremely exhausted.
Fatigue wasn't the only difficult part about her battle with breast cancer. Due to her treatments, Leslie lost her hair. Instead of letting it get her down, she decided to make the best of the situation by accessorizing with beautiful scarves that she wore on her head.
Leslie's strength rubbed off on her family as well. Curl remembers doing anything he could for his mother during that tough year by helping with tasks around the house. It was a growing experience for the entire family that only made them stronger.
"Everyone had to pull a little extra weight, but you couldn't let anyone pull it all," said Curl.
Just like their favorite team, the family stuck together. After a year, Leslie was breast cancer-free, and she still continues her scans every six months. One year ago, however, breast cancer tried to mess with their family again. This time, it was Leslie's sister, Lori, who received the bad news.
Lori is 10 years younger than Leslie, and has been diligent with her check-ups ever since her sister's battle. Lori was diagnosed with breast cancer and began to go through a very similar experience as Leslie. Just like her big sister, Lori faced breast cancer with a positive attitude from the treatment to shaving her own head with a friend. Lori even had fun with the process by cutting her hair like linebacker Connor Barwin before shaving her head completely.
This year, Lori followed in Leslie's footsteps and beat breast cancer. She had her port removed, and now has a clean bill of health from her doctor.
To celebrate the occasion, the family went back to their roots with the Philadelphia Eagles. They had heard about the new Eagles FanWalk and Lori had tossed around the idea of getting a paver for her late husband. Once Ryan heard about her idea, he suggested buying an Eagles FanWalk Paver for his mom and aunt to celebrate their stories of survival. Both Lori and Leslie loved the idea and Ryan immediately made the purchase.
Leslie and Lori are an inspiration to the Eagles community, and have a left a lasting impact on all those who hear their story.
"We beat breast cancer – You just beat the NFC East! Leslie and Lori 'Sister Survivors'" will proudly reside on the Eagles FanWalk next season, commemorating the greatest battle of their lives. The paver will also serve as a constant reminder to fans that this disease effects people not just in October, but all year long.