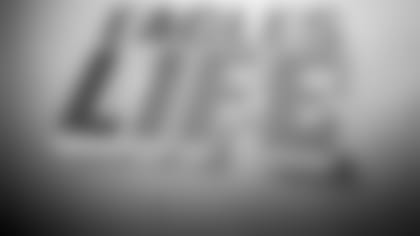 Tight end Brent Celek has made his mark in Philadelphia both on and off the football field. Celek was drafted by the Eagles in 2007 and has played for the team for nine seasons. During those nine seasons, Celek has made a huge impact and now stands second among Eagles tight ends in career receptions, receiving yards and receiving touchdowns behind Pete Retzlaff. His football accomplishments, however, are just one part of his entire skill set.
Celek is an entrepreneur who enjoys being involved in a variety of business ventures. Along with his passion for real estate, he also runs a company called REVISIT, which partners with local designers and artisans to offer a fine line of goods, accessories and jewelry. A quarter of all proceeds are given to our National Park System. Due to his success off the field, Celek was the first NFL player to be named to Philadelphia Business Journal's "40 under 40" in 2014.
Celek's portfolio, however, doesn't stop there. One of his most recent endeavors is his restaurant, **Prime Stache**, located on 110 Chestnut Street in Philadelphia. The restaurant has been open for three years and serves American Bistro cuisine. Celek and his partner Chino Chang met in New Jersey and knew that one day they would open a restaurant together.
"I think the biggest thing in any business is the people," said Celek. "If you surround yourself with an amazing team, then that is the most important thing."
Celek and Chang worked together from the beginning, even when choosing the menu. Their goal was to focus on foods that they loved to eat, or foods that they would choose as their last meal - "Death Row Meals" – as they call it. Being an experienced chef, Chang would cook the meals and Celek would taste-test to determine which options would make the cut.
The concept of the American Bistro is not just about the menu, however. Everything in the restaurant is sourced in the United States, from the food to the drinks and even the tables that were made in America. Celek and Chang have made an effort to be consistent in this, and all of the restaurant's themes, including the name Prime Stache.
"It's a play on words," said Celek. "You can have a Prime Stache of anything – food, wine, cigars – anything."
Celek also loves the mustache theme, and it is used as a branding piece for the restaurant. Celek's No. 1 fan is his grandfather, Ed, whose photo is on the restaurant's menu sporting a mustache.
Prime Stache has certainly grown over the years and the restaurant now has an event area upstairs as well as a food truck that can be seen in HeadHouse Plaza during Eagles games. It is clear that Celek takes pride in his work, whether it is running a business or racing down the football field. Stop in to Prime Stache during the offseason and you may just catch Celek in his "foodie" element.