Heroes take many forms. The Philadelphia Eagles believe that true heroes influence the world outside of sports, which is why the Eagles have a dedicated Hall of Heroes in the main lobby of the NovaCare Complex. The individuals immortalized here are true representations of heroism. They have tackled issues that plague humanity, created vaccines that destroyed disease, and formed teams of resolute people to fight for a noble cause. They never gave up and their achievements are unforgettable. The Eagles have the honor and privilege to add yet another important name to this distinguished panel – Dr. Paul Farmer.
"The Hall of Heroes celebrates exemplary individuals whose leadership, vision, determination, conviction, and courage have allowed them to triumph over significant challenges," said Chairman and CEO Jeffrey Lurie. "The Hall has previously featured the world's greatest humanitarians, activists, and scientists such as Mother Teresa, Rosa Parks, and Dr. Jonas Salk. Most recently, global health pioneer Dr. Paul Farmer joined Dr. Martin Luther King Jr. and Nelson Mandela as current honorees.
"While Dr. Farmer is best known for his work delivering high-quality healthcare to some of the most impoverished countries around the world, his work addressing social injustices in the areas he served is equally impressive. Dr. Farmer genuinely cared about the well-being of his patients, no matter their social class, and advocated for their rights as human beings. Our hope is that all who enter the NovaCare Complex and are greeted by the remarkable men and women featured in the Hall of Heroes will be inspired by the impact they have had on positive social change worldwide."
During his undergraduate studies at Duke University, Dr. Farmer volunteered in Haiti, a decision that would alter his life. The trip showed him the need for social impact and infrastructure in less affluent countries. Dr. Farmer graduated summa cum laude from Duke University in 1982 with a degree in medical anthropology and returned to Haiti. After spending more time learning what was needed, Dr. Farmer returned to America and earned an M.D. and a Ph.D. from Harvard University, hoping his degrees would allow him to start a clinic. While at Harvard, he traveled to Haiti to deliver much-needed medical supplies. He spent the rest of his life in the furthest reaches of the world, including extensive time in the country where his passion developed.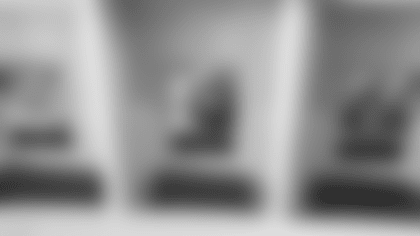 In 1987, Dr. Farmer co-founded Partners in Health with the hope of bringing quality healthcare to the most vulnerable people and places in the world. To this day, Partners in Health continues Dr. Farmer's mission from 12 sites across four continents. It was at one of these sites in Rwanda where Dr. Farmer passed away in his sleep on February 21, 2022, at the age of 62. Dr. Farmer is survived by his wife, Didi, and their three children – Catherine, Elizabeth, and Sebastian.
"Seemingly everyone Paul met from patients in the Central Plateau of Haiti to presidents in the Palace of Nations in Switzerland has a story about how he changed them," said Partners in Health's Director of External Communications Eric Hanson. "And plenty of people who never met him talk about his profound impact. He lived 100 amazing lives."
During his far too brief time on this earth, he left an impression that would far outlast him. His legacy at Duke University, Harvard Medical School, and in the broader work he performed around the world with Partners in Health, Dr. Farmer made lasting impacts on underserved people around the globe.
"People idolize heroes, but they relate to people. Paul was both," said Todd McCormack, a close friend of Dr. Farmer and a co-founder of Partners in Health. "Through his work and the system he helped establish, Dr. Farmer has created a network of doctors and medical personnel who will help those around the world for generations to come. In Haiti alone, there are more than 6,000 trained professionals who learned from the teaching hospitals and establishments Dr. Farmer helped to set up."
Over the years, more than 12 hospitals and clinics were built in Haiti, including a teaching hospital in 2011.
"We do not need money. We need professional training," Dr. Farmer said.
The teaching hospital in Haiti and another in Rwanda provide the training needed for success. These facilities are a part of Dr. Farmer's four core principles for the sustainment of a functional health system – known as the four Ss.
• Staff: Trained health workers
• Stuff: Medical equipment
• Space: A clean, sanitary location to help patients
• Systems: Infrastructure and operating protocols
The staff is primary. Without the trained staff to have influence, the rest cannot be successful. Dr. Farmer realized this and made sure to achieve the medical professional training for these communities.
"You need a pessimist's amount of intellect, but an optimist's amount of will," Dr. Farmer would say.
Jeffrey Lurie knows that everyone can learn from Dr. Farmer and apply it to their work. That is why Dr. Farmer's photo proudly hangs inside the lobby of the NovaCare Complex alongside other giants in the humanitarian world.