The Eagles addressed the depth at running back on Thursday, claiming Trey Sermon off waivers from the 49ers and signing Le'Mical Perine to the practice squad.
Here is what you need to know about the newest Eagles.
• Sermon was a third-round pick of the 49ers out of Ohio State in 2021.
• At 6-0, 215 pounds, the 23-year-old Sermon played in nine games (two starts) in his rookie season. Sermon gained 167 yards on 41 carries (4.1 yards per carry) and scored one touchdown. Sermon added three receptions for 26 yards.
• Sermon made his NFL debut last season when the 49ers traveled to Philadelphia to play the Eagles.
• In 2020, his only season at Ohio State, Sermon gained 870 rushing yards and scored four touchdowns in eight games. He transferred from Oklahoma – where he was teammates with quarterback Jalen Hurts – and appeared in 37 games (15 starts) over three seasons. He accounted for 2,076 yards on the ground and 22 touchdowns to go along with 36 catches for 391 yards and three touchdowns.
• Sermon is the fourth running back on the active roster, joining Miles Sanders, Boston Scott, and Kenneth Gainwell.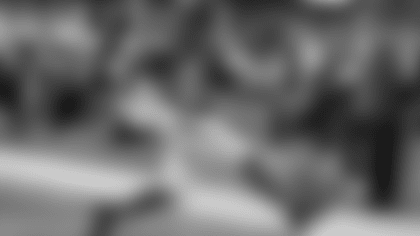 • La'Mical Perine is in his third NFL season after being drafted by the Jets in the fourth round of the 2020 NFL Draft.
• In 14 games over his first two seasons with the Jets, Perine gained 263 yards and two touchdowns and caught 11 passes for another 63 yards.
• The Mobile, Alabama native is 24 years old and checks in at 5-foot-11, 216 pounds.
• Even though he grew up in Alabama, Perine played his college football at SEC rival Florida where he rushed for 2,485 yards, eighth most in school history, and 22 touchdowns. He chipped in with an additional 674 receiving yards and eight touchdowns. In three career bowl games, all wins, he averaged 9.0 yards per carry, including an MVP performance in the Orange Bowl where he games 182 all-purpose yards and scored three touchdowns in his final collegiate game.
• He has two cousins in the NFL – running back Samaje Perine and linebacker Myles Jack.
• Perine joins running back Kennedy Brooks on the practice squad.