Prior to the official start of the 2022 League Year at 4 p.m. on Wednesday, the Eagles took care of some internal business on Tuesday to retain three players on their current roster. The moves were: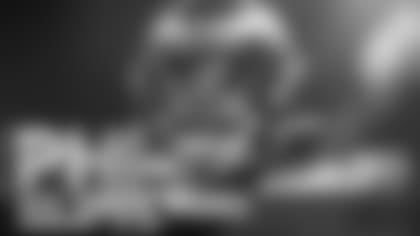 • Philadelphia agreed to terms with restricted free agent wide receiver Greg Ward on a one-year contract. Ward has been on the active roster for three seasons – he spent a couple of years on the team's practice squad after the Eagles signed him following a heralded career as a quarterback at the University of Houston – becoming a productive leader in the wide receiver room. After establishing career highs in 2020 with 53 receptions, 419 yards, and six touchdowns, Ward's opportunities were fewer in '21. He made the most of them, though, scoring three touchdowns on seven receptions for 95 yards and earning Head Coach Nick Sirianni's high praise for accepting his role.
"I really valued Greg Ward's contribution to the group. I can't say enough good things about Greg Ward. He's one of the main leaders on this team. He's one of the main leaders in that wideout room," Sirianni said when the season was complete. "It's through example of how he kind of goes about his business. For a guy to have 50 or 60 catches that he had last year and then take a little bit step back of the role that he had this year, but still be able to lead, that speaks volumes to what kind of person Greg Ward is. Each room needs a leader in that aspect."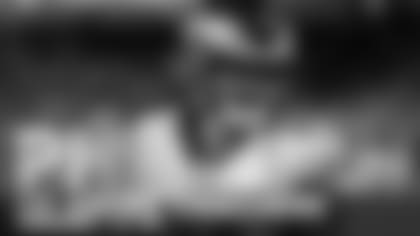 • The team also agreed to terms with exclusive-rights free agent defensive back Andre Chachere on a one-year deal. Chachere joined the Eagles off waivers just prior to the start of the 2021 regular season and was a valuable piece for the Eagles on special teams. Chachere finished his first campaign with the Eagles with 322 snaps on special teams to finish second behind Zech McPhearson in that department, and Chachere contributed five special teams tackles. He also posted 10 total tackles (8 solos) in 110 defensive snaps and was able to adapt quickly into the scheme having spent the 2020 season in Indianapolis with Eagles Defensive Coordinator Jonathan Gannon, then the Colts' defensive backs coach.
Special teams, though, is where Chachere really made an impression.
"I think he's done a great job," Special Teams Coordinator Michael Clay said days after the team played Kansas City in the regular season. "He's got some versatility where we can do some game-plan stuff moving him around. He's been nails as a gunner. He made a huge tackle on (Chiefs WR Byron) Pringle on that kickoff. I mean, a one-on-one tackle against Pringle, who is a pretty good returner, strong returner. I mean, he came up, shot his gun, and made a heck of a play. So, Andre has done a great job and he keeps on getting better. He and Zech are up in the office before the game plan's out there, trying to learn, trying to get ahead. And that's just professionals being professionals and getting better and getting more familiar with our coaching style and our game plan. They want to be ahead of the curve and they're doing a great job with it."
• Offensive guard/center Nate Herbig, a restricted free agent, has been tendered a one-year contract as well. Herbig joined the Eagles after the 2019 NFL Draft and has shown to be a valuable and versatile reserve lineman who has started 17 games over the last two seasons. Herbig started 12 games in 2020, five at left guard and seven at right guard, and in 2021 he played 481 offensive snaps at left guard, center, and right guard. Herbig started five games at right guard.
"He's done the job and he's shown he can be versatile," Offensive Line Coach Jeff Stoutland said during the 2021 season of Herbig. "He prepares to play and he just goes out there and does a good job, no matter the responsibilities you give him. You love to have guys like that on your team."