When you lose by 32 points, it's always going to be tough the next day to draw on some positives. That being said, there were some good plays on both sides of the football. The offense moved the ball well, and not turning the ball over is a huge step after last Thursday's performance against Kansas City, there were positives to take from that unit. Defensively, yes, when you go up against one of the all-time greats who is playing at an extremely high level, you're going to take some lumps, regardless of who you are. Four teams have tried to stop Peyton Manning so far in 2013, and all four have come up short. Despite that, you could see a lot of players playing with urgency and battling throughout the game regardless of the score. There were positives to take from that unit as well. For this week's piece, however, I'm going to take the cue from our head coach, who said on Monday ...
"We put the game to bed last night. Watched the film and graded it on the plane ride home, met as a staff today and went over the film ... and now we are fully on to the New York Giants."
The Eagles are 1-0 in the NFC, and most importantly 1-0 in the NFC East, with plenty of games left to play. As the Washington Redskins showed a year ago, a rough start does not a season make, and there is maybe no time better than now to get the season back on track against a Giants team that is having some trouble of their own. New York has had a host of issues that have led them to an 0-4 record thus far in 2013, but their problems on offense start up front on the offensive line.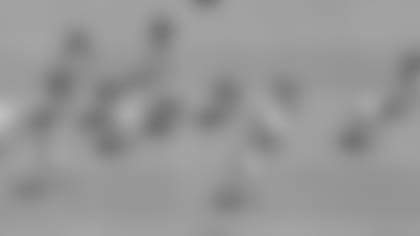 From your right to left in the shot above, you'll see the Giants starting offensive line in left tackle Will Beatty (No. 65), Kevin Boothe (No. 77), David Baas (No. 64), Chris Snee (No. 76), and Justin Pugh (No. 72). It's no secret that this group has struggled thus far, and it could be said that no one up front has been overwhelmingly successful early on. As Eagles fans can attest after the 2012 campaign, inconsistent offensive line play can derail an offensive attack, and so far that is one of the key factors to a slow start in New York. Making matters worse (or better, depending on your point of view), Baas and Snee both missed the team's Week 4 game against the Kansas City Chiefs due to injury, and their status is still unknown for Sunday's matchup.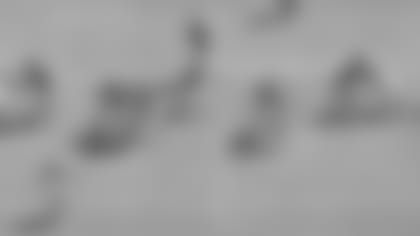 In this Week 3 game against the Carolina Panthers, you see that at the snap of the football, the numbers favor the Giants on this play. It's six-man protection with running back Da'Rel Scott helping Beatty in pass protection, by coming all the way across the formation. Another double team is taking place with Snee and Baas, who are blocking Colin Cole. The rookie, Pugh (to the far left), is left on an island against productive pass rusher Charles Johnson, while Boothe takes on the Panthers' first-round pick Star Lotulelei (No. 98). It's six-on-four, and quarterback Eli Manning should have plenty of time to let the routes develop in front of him and hit an open receiver.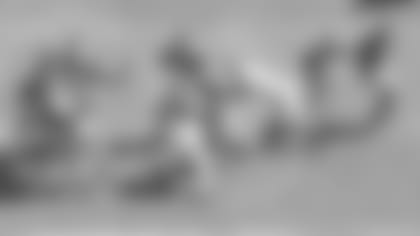 Unfortunately for Manning, this is not the case. Before Manning even reaches the top of his drop, Johnson (in the circle on the left) makes quick work of Pugh, who has been up and down in his rookie campaign. On the other side, defensive end Greg Hardy managed to escape two blockers and bring Manning down for the sack. Lotulelei also pushed the pocket, walking Boothe back right into Manning's lap, preventing the veteran from stepping up. Only three teams in the entire NFL have allowed more sacks than the Giants' 14 (Jacksonville, Cleveland and Pittsburgh). The Giants have failed to get a running game going (just 57.8 rushing yards per game compared to the Eagles' 198.3), and have turned the football over an inordinate amount of times. What kind of effect is this having on Eli?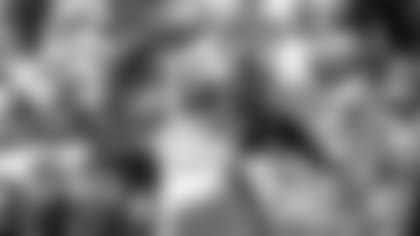 Eli Manning has thrown a league-high nine interceptions, and has a quarterback rating of just 69.1 (Michael Vick's is 93.2). The Giants rank 30th in the NFL with just 15.3 points per game. How much of this can be attributed to poor play up front? Let's take a look ...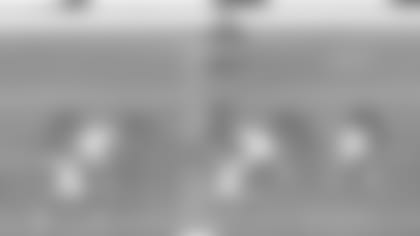 It's first-and-10 against the Broncos in Week 2, and the Giants will be going for a "shot" play down the field. To give Manning the protection he needs, the Giants will employ seven-man protection, which should work against the five-man pressure the Broncos are bringing on this play. Seven-on-five: will the Giants hold up?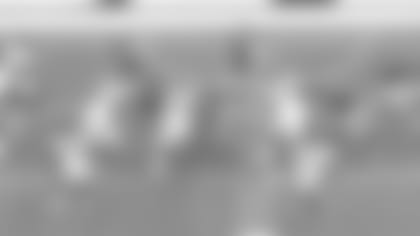 Turns out that this time, they do. While it isn't a perfectly clean pocket, that's a rarity in the NFL, Manning has time and space to throw the football downfield.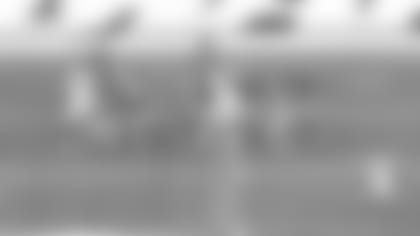 Unfortunately, Manning is falling away from the throw, as if he's about to get hit. There have been many cases of this happening in recent years with quarterbacks Eagles fans are familiar with, whether it be Tony Romo in Dallas or Jay Cutler in Chicago. Pundits often refer to it as the quarterback is "seeing ghosts," playing on the fact that the signal caller sees pressure that actually isn't there. Manning rushes through his mechanics, failing to properly step into his throw, which leads to this ...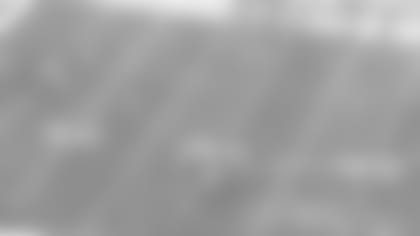 Manning had second-year receiver Rueben Randle wide open with nothing but green space in front of him. If Manning had stepped into this throw, it would've gone for 89 yards and a touchdown for the Giants. Instead it is an incomplete pass. The Giants go three-and-out leading to Denver's first score in what ended up being a rout. Obviously, this is just one play, but it is an example of how consistent pressure can affect a quarterback over the short-term and long-term of a season, and it will be something to watch with the Giants as the season progresses.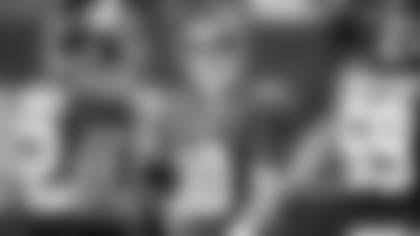 What's Going On With The Giants Defense?
Things haven't been exactly peachy for the Giants on the other side of the football either, as they rank last in the NFL in points per game allowed (36.5), and are in the bottom half of the NFL in almost every defensive category. There have been some injuries, to be sure, but this unit has been inconsistent thus far in 2013. On the back end, New York, like every other team in the NFL, mixes up their coverages and plays both man and zone. So far, when the team has lined up in zone coverage, they typically show a single-high look in either a form of Cover 1 or Cover 3, as we see below ...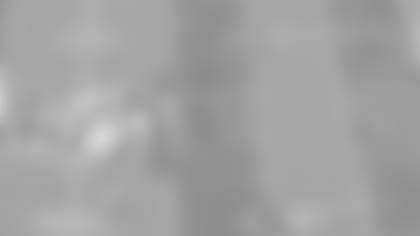 In this shot, you see the Giants playing a form of Cover 3, a coverage we have broken down numerous times both in this space as well as on Eagles Game Plan. Here, we see both cornerbacks (No. 31 Aaron Ross at the bottom and No. 20 Prince Amukamara up top) playing the deep third along with safety Ryan Mundy playing as a post-safety in the middle of the field. Mundy is starting in place of safety Stevie Brown, who was placed on Injured Reserve this preseason a year after recording eight interceptions a year ago as a clutch performer for the New York secondary. The Panthers are attacking Brown with a combination that we broke down back before Week One, the post-dig ...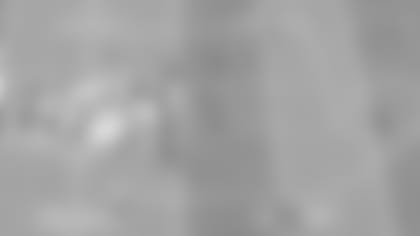 At the bottom of the screen, you're going to see Carolina wide receiver Ted Ginn attack Ross vertically and run a deep post route towards the middle of the field. At the top of the screen, you'll see Armanti Edwards running a dig route underneath. This combination will end up putting Mundy in a bind as the single-high safety.
On the whiteboard, New York's linebackers will be underneath defenders here to take away the dig route at the top of the screen, allowing Mundy to do his job and play deeper than the deepest and take away the threat over the top. Carolina makes sure that's not the case ...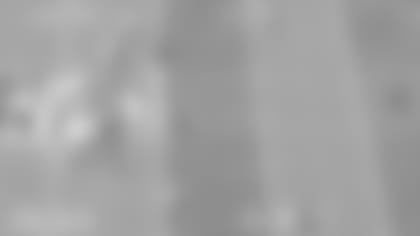 Carolina incorporates run-action into this play, sucking the linebackers in and removing them from their responsibilities in coverage. We have seen throughout the year that the Eagles have used play-action to their advantage time and time again, and the Giants have given up a number of plays in this same scenario. This is just one example.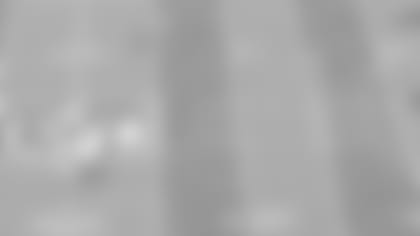 With the underneath defenders taken out of the picture, Mundy is now conflicted in coverage. Does he crash down to cover the dig, or does he retreat to cover the deep post? As you can see above, he's already hesitated far too long, and Cam Newton is already mid-throw to connect with Ginn for a 47-yard touchdown pass.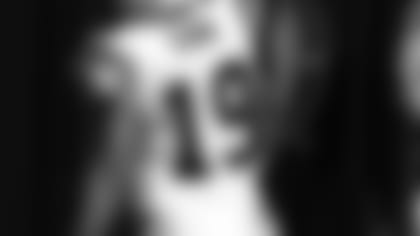 Despite the fact that they are 0-4, the Giants are still the Giants, and are one of the Eagles' fiercest rivals, and should be treated as such. Manning is a proven commodity in the NFL, and while they haven't played to their full potential so far they will be bringing their best on Sunday. For a continued in-depth look at this matchup and every game of the 2013 season, be sure to tune in to Eagles Game Plan each week on 6 abc and right here on PhiladelphiaEagles.com.
For more analysis of the All-22 coaching tape and a look inside the matchups for this Sunday's game against the Giants, be sure to tune in to "Eagles Game Plan," Saturday night at 12:05 AM and Sunday morning at 11:35 AM locally on 6-ABC. All Eagles Television Network shows can be found on PhiladelphiaEagles.com on the day of the game.