There is a certain mystique about a Bill Belichick defense, and it's well-deserved. Over the better part of two-plus decades, his units in New England have excelled at making life difficult for opposing offenses. Whether they're young or old, small and fast, or big and slow, no matter the front, coverage, or blitz – this is a headache for the quarterback.
Why was that the case last year?
What will Jalen Hurts and Co. see on Sunday?
Here are the three biggest things that stood out to me when watching last year's Patriots.
I want to start up front, where New England boasted one of the top pass rushes in football. That pressure package was spearheaded by a heavy use of stunts and twists – and New England was better in its execution of those schemes than anyone in the NFL. No team had more sacks off stunts (32) than Belichick's unit last fall.
Very often, those stunts featured athletic loopers coming in to crash into the quarterback with a head of steam. Matthew Judon led the team a year ago with 75 pressures on his way to a fourth-straight Pro Bowl. At 6-foot-3, 270 pounds, he is a loose, long-armed rusher who can close FAST!
Across from Judon, Josh Uche really came on last year, finishing second on the team in pressures (60) in his third season as a former second-round pick from Michigan. At 6-foot-3, 245 pounds, Uche has a frame more comparable to Haason Reddick, so he's a more compact rusher than Judon. He's slippery and explosive, and he also excels on these stunts, as you can see in the clip above.
A few other names to know up front for New England going into this matchup include Deatrich Wise Jr., Christian Barmore, and Keion White. Wise has been with the team since 2017 as a versatile lunch pail player up front, but his ability to line up all across the line and be effective is very valuable for Belichick. Barmore is a third-year player poised to break out this fall. He has game-wrecking ability, especially on third down as a rusher inside. White was this year's second-round pick out of Georgia Tech, and he was one of the freakiest athletes in the draft. At 6-foot-5, 286 pounds, he can line up standing up off the edge or play inside over the guard and be just as disruptive.
When you combine talent with the games that they play up front, they're tough to stop. It will be a big test for the Eagles' offensive line.
Let's talk now about the back end of the defense, where the Patriots play more subpackages than basically anyone in the league. They love to get into their dime (six defensive backs) or dollar (seven DBs) packages, and they have the versatile pieces to do it and still not be completely outmatched in the run game. No one in the NFL had more sacks (35) or interceptions (9) out of dime personnel last year than New England, so they love to turn the heat up on quarterbacks with all of that speed on the field.
With all of those DBs between the lines, Belichick could try and use that speed to corral Jalen Hurts as a scrambler (stay tuned to Eagles Game Plan this week for a detailed explanation on that), but what will Belichick try to do to Hurts as a passer? Pre-snap disguise could be a weapon in the Patriots' arsenal.
Every defense in football tries to mess with quarterbacks' eyes before and after the snap. That's nothing new. That said, there aren't many coaches who are as good at it as Belichick is. These are a couple of really good examples in this clip, but the basic premise is simple.
Show the quarterback one thing before the snap.
Show him something different after.
You don't do it on every play, but when you do it enough you are forcing the quarterback to double check and triple check his work before he throws the ball. And when you pair that with explosive pass rushers who get home on stunts really fast? That's where you get a lot of negative plays and get off the field.
Staying ahead of the sticks can help limit the amount of disguising that the defense can do, but this will be a big mental game for Hurts, as he will have to be ready for all of the curveballs that Belichick throws his way.
Lastly, the Patriots historically spend a lot of high picks on defense. This unit is littered with former first-, second-, and third-rounders who are all versatile, athletic, and tough, physical players. I mentioned the guys up front, but a guy who really stands out on the back end is Kyle Dugger, who is basically the prototype for today's strong safety.
Dugger lines up all over the field and wears a lot of hats for the Patriots. He can play the run, he can cover (in both man and zone), and he can blitz. At 6-foot-2, 222 pounds, he has the length and size to play through contact but with legitimate speed to cover a ton of ground. In some packages, he'll match up against Dallas Goedert. In others, he'll match up on Eagles running backs out of the backfield. He'll patrol the middle of the field in zone coverage (between 7-12 yards) and he'll make plays in the flats. He'll pressure Hurts from all angles. The Eagles have to be aware of his presence at all times, and that really speaks to the versatility of the entire safety group.
Next to Dugger we will likely see both Adrian Phillips and former Eagle Jalen Mills, as well as former first-round pick Jabrill Peppers. This is, without question, the deepest safety group in football, and these guys are extremely useful with the amount of subpackages the team plays.
I would expect that Mills will be the primary deep safety for New England this year, with Dugger, Phillips, and Peppers all playing closer to the line of scrimmage more often than not as matchup players for Belichick. They will be an X-factor, in both the run and pass game, in this matchup.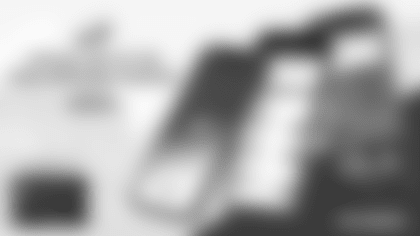 Eagles Mobile App
Stay connected with the Eagles anytime, anywhere with our official mobile app. Receive the latest news, watch behind-the-scenes videos, and more.