Earlier this week, I took a look at Nick Foles' amazing performance against the Raiders that led to a record seven touchdown passes. He wasn't the only player who stood out on Sunday though, and I wanted to take a closer look at some of the key performers in the victory.
First off, last week I explained how the Raiders defense attacks opposing quarterbacks. They blitz from a number of different angles and like to use linebackers and defensive backs in their pressure scheme. How did the Eagles combat that? Firstly, with tempo. The Eagles' pace had the Raiders on their toes from the jump. Oakland had a tough time getting the defense lined up and then executing and getting home on any blitzes they did send. It was a great game plan and great execution by the coaching staff and players on Sunday.
I wanted to start with this play because it was something I highlighted last week. This play is a simple bubble screen to Riley Cooper, who has blocks on the outside in the form of tight ends Brent Celek and Zach Ertz.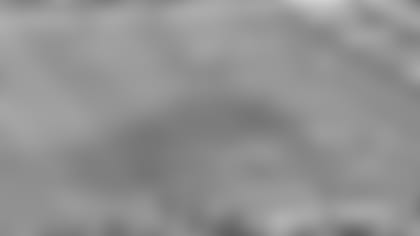 Mike Quick illustrated this perfectly in a segment we aired on the Kickoff Show before the game. As a receiver, you only have so long before the defensive backs break away from these blocks. You have to catch the ball, stick your foot in the ground and get upfield. In a shot from last week, we see the receiver hesitate after the catch trying to find a lane. Here, Cooper slips to the outside, and takes it down the sideline for a 42-yard pickup on second down.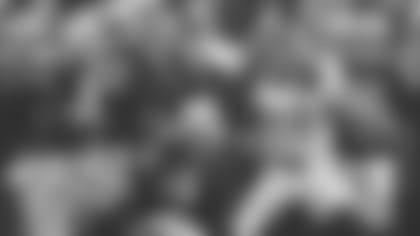 Let's take a look at a critical play late in that same drive. It's third-and-13, and the Eagles come out in 11 Personnel. Running back LeSean McCoy and tight end James Casey are in the backfield, a new look that we had yet to see on film. Chip Kelly employed a lot of different looks with multiple tight ends, and we saw a lot more of Casey against Oakland than we had seen all season long.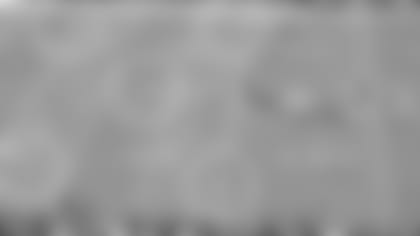 The Raiders, on third-and-long, will be playing a "Tampa-2" defense. I broke down "Tampa-2" back when the Eagles prepared to face the Buccaneers, but I'll go through a quick run through again for the sake of this piece.
You have two high safeties who are responsible for their two halves of the field. You have a middle linebacker who will run down the seam in the middle of field, making it so it's "almost" a Cover-3 look. You've got two corners in the flats, and two linebackers as hook players in coverage.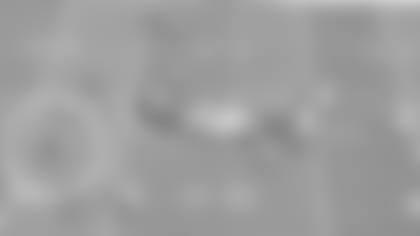 On this play, the Eagles will target one of those hook players in linebacker Kevin Burnett (No. 94). Receiver Jeff Maehl runs a dig route right into the area of the field where Burnett should be located. He isn't there, but let's see why ...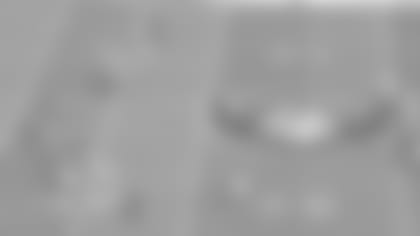 Look at Foles in the circle on the right side of the screen. Foles throws a pump fake that sends Burnett to the sideline.
Look at the lane this pump fake creates. There's a great passing lane for Foles, as he hits Maehl for a 19-yard gain and a first down. Five plays later, the Eagles would score their first touchdown of the game, but more on that later. Foles was great on third down all day long, and came up with a number of huge plays in those situations, as Chip Kelly explained on Monday.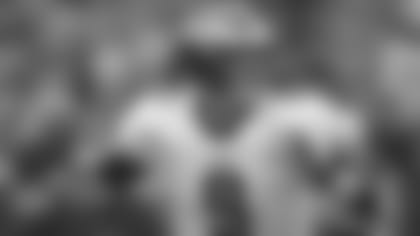 Here are a couple more plays that I thought were fascinating from Sunday's win.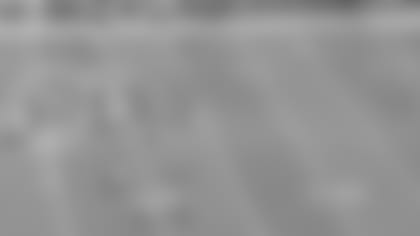 It's second-and-3 here in the second quarter. The Eagles are going to do something they did on multiple occasions, and that's motion LeSean McCoy out of the backfield towards the sideline.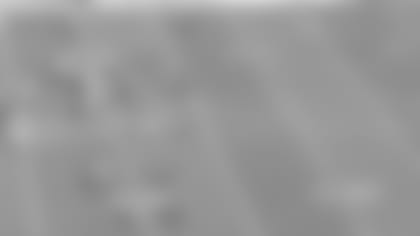 What this does is take a defender out of the box. The Raiders are in man coverage, and McCoy's motion pulls a linebacker out of the middle of the field and towards the perimeter.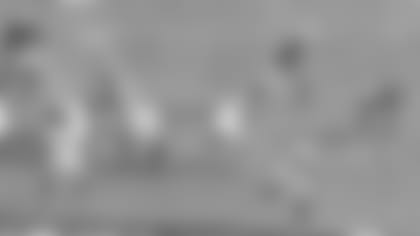 This will actually be a double screen play. You have receivers blocking for McCoy on the perimeter for a quick screen, and inside you have the line blocking for a delayed screen to tight end Brent Celek.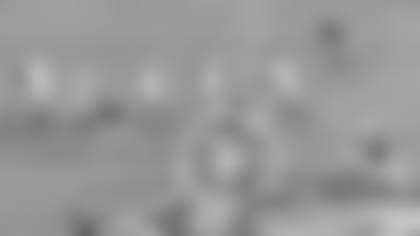 Foles' initial look to McCoy in the flat helps draw defenders in before he decides to come back inside to Celek, who has a host of blockers out in front of him.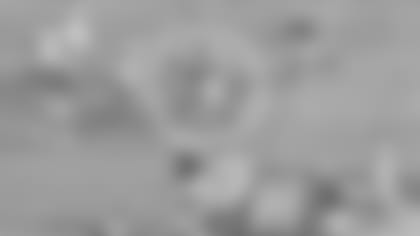 Celek gets a great peel back block from guard Todd Herremans, makes a man miss and takes it for a 24-yard gain and a first down. On the next play, the Eagles would score their fourth touchdown of the day.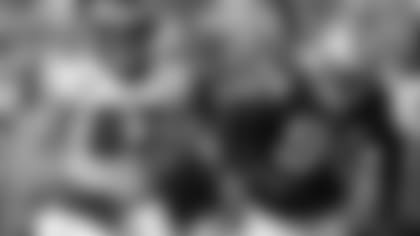 This play is actually one we haven't seen since the preseason, and one that we rarely see at the NFL level.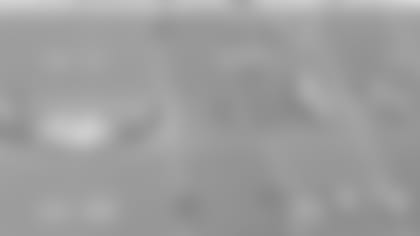 It's the first play of the third quarter, and the Eagles come out with a double stacked look with receivers DeSean Jackson and Riley Cooper covered up by James Casey and Zach Ertz, respectively. Foles can run the read-option with LeSean McCoy inside, or throw the screen pass to the outside, depending on the number of defenders in the box. Foles will go wherever he has the advantage.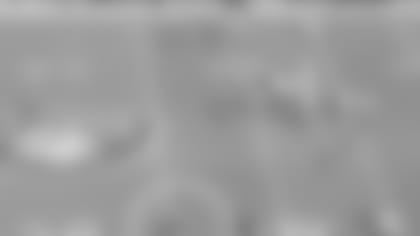 Here, Foles likes his chances running the option. He reads the defensive end, Lamarr Houston, who is crashing down on McCoy. Foles tucks it and runs, something the defense feels confident in stopping. You see cornerback Tracy Porter in the circle at the bottom of the screen, who will be in position to come up and make the stop for a minimal gain.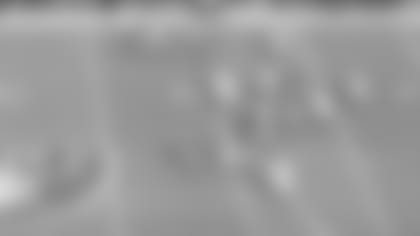 What this play essentially turns into is a "speed option" for Foles. He will press this run upfield and attack Porter. He has the ability to keep this for himself, but he also has the ability to turn and throw this to Cooper, who is patiently waiting on the perimeter with a block out in front. Once Porter breaks down and looks to stop Foles, he dishes the ball to Cooper, who takes it for a 19-yard gain on first down.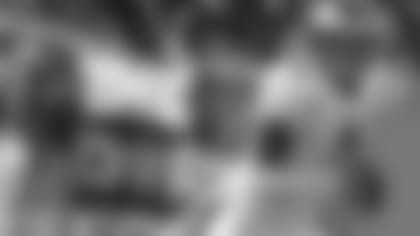 Let's switch gears quickly and take a look at the defense, who once again held up their end of the bargain holding a very dangerous Oakland offense in check. The Raiders were held to 13 points before backups allowed a touchdown in the final quarter. It seems like every week I'm able to show you new wrinkles in Bill Davis' scheme, and it's apparent that this unit is getting more and more comfortable as the weeks go by.
This first play was a great example of team run defense. The Eagles didn't completely shut down Pryor. No one really has all season long, but it would take great discipline and great execution to keep him in check consistently and win this game. The Eagles did just that here on this play in the second quarter.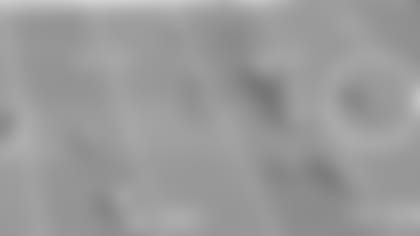 It's second-and-5, and the Raiders are running read-option to the right. Pryor is reading middle linebacker DeMeco Ryans on the play. With his stacked alignment inside the tackles, Pryor feels good about taking this himself and getting out to the perimeter.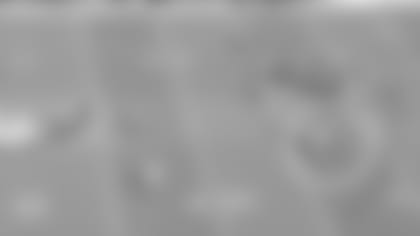 As Pryor pulls the ball and runs, things look good early. Wide receiver Jacoby Ford is engaged with cornerback Brandon Boykin. Ryans is far enough away that he shouldn't have enough time to catch the elusive quarterback, who appears to have plenty of room to run.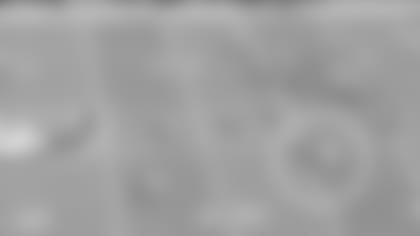 Unfortunately for Pryor, Boykin does a fantastic job of not only shedding Ford, but setting the edge and preventing the quarterback from getting outside.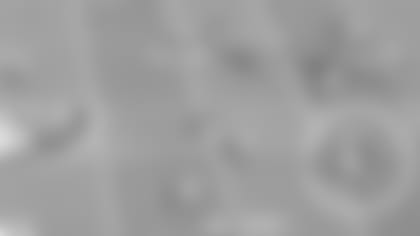 Pryor hesitates, and that pause allows Ryans to get back into the play, as both he and Boykin converge for the tackle, limiting Pryor to a 1-yard gain. This was a great example of team defense, and just another play where this defense shows how well they are starting to jell together.
Next, let's take a look at a play from the second quarter, a pressure by rookie safety Earl Wolff that leads to an intentional grounding call on Terrelle Pryor.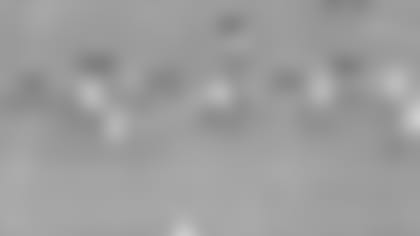 We've got a tackle-end stunt to the left side of the line, with Fletcher Cox and Trent Cole slanting inside and Wolff coming off the edge as the Eagles blitz the Raiders empty set.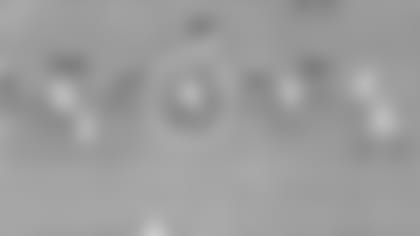 I can't stress enough the importance of front alignment and how it affects protections. A big part of this pressure and how it gets to Pryor starts with the fact that Bennie Logan is lined up as a 0-technique over the center, Steve Wisniewski. Logan's presence there is of the utmost concern for the center. With the stunt that Logan plays with Thornton, you can almost guarantee that is where Wisniewski will be focused on after the snap, not towards the other side of the line.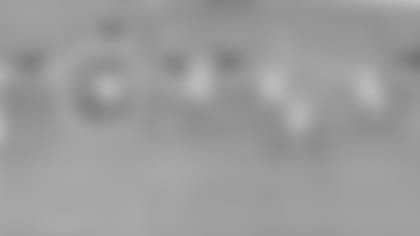 To further illustrate what I mean, look above. Again, Logan is in the circle and taking part in a stunt with Cedric Thornton. The center is giving his attention to that side. Now look in the blue box, and you see that this blitz leaves two Raiders linemen against three Eagles rushers. The numbers favor Bill Davis' unit here, especially considering it's an empty set and there are no additional bodies in protection. It will be up to Pryor to get the ball out quickly to avoid a sack.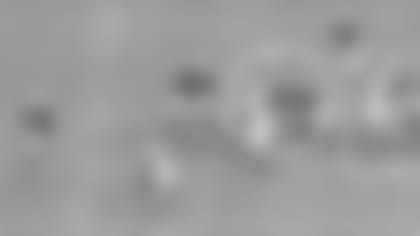 The Raiders' left side of the offensive line blocks it the way they should, blocking the most dangerous to the quarterback (the two inside rushers), leaving the outside rusher unblocked. Wolff has a free lane to Pryor.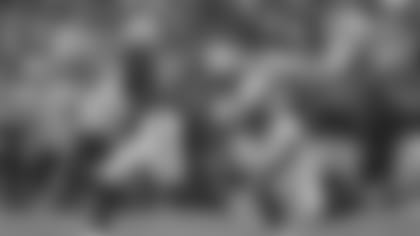 Here's a new look that we have yet to see from Bill Davis. It's third-and-long, and the Eagles are bringing pressure.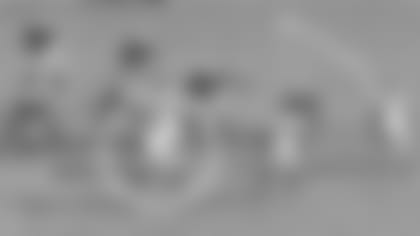 This is a new look, however. Inside, we see linebackers Connor Barwin and Trent Cole, and on the outside, we see Mychal Kendricks and DeMeco Ryans coming off the edge.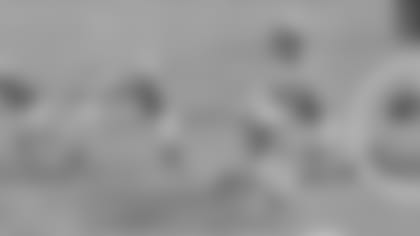 What does this do? It puts Cole one-on-one with a running back. Cole beats Rashad Jennings, puts pressure on Pryor and forces an incomplete pass. The Raiders will punt which leads to another Eagles touchdown.
Last week, I detailed Nate Allen![](/team/roster/nate-allen/fa7b6581-764d-4e2e-bc10-3dc6395a52f4/ "Nate Allen")'s steady improvement throughout the season. It's pretty clear that the veteran has found a home in this defense, and is continuing to play well as the season progresses. Here's another example …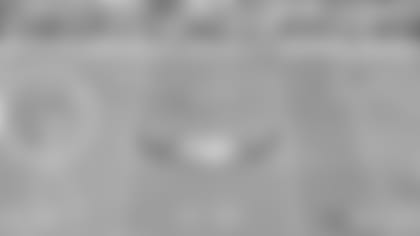 It's third-and-16. Pryor does what he does so well, and that's make plays as a runner and a thrower once the play has broken down. Here, Pryor is scrambling to the right, with a lot of green field in front of him and a receiver streaking deep down the field. With his arm or with his legs, the potential is here for a big play for Oakland.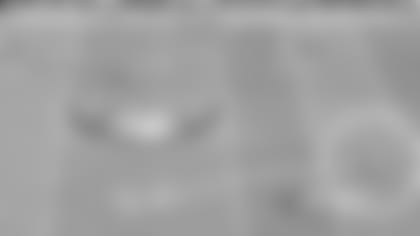 Nate Allen sees what's coming, and confidently runs the alley to meet Pryor.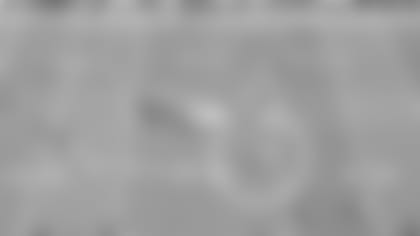 Allen gets there in a hurry, and forces Pryor to tuck it and run, limiting him to a 3-yard gain out of bounds. It was a great job of recognition and reaction by Allen, who came up from his safety spot to make a play on third down.
With the trade of Isaac Sopoaga at last week's trade deadline, Bennie Logan was a topic of conversation heading into Sunday's game. He came out and played very well, showing why he earned the extra snaps.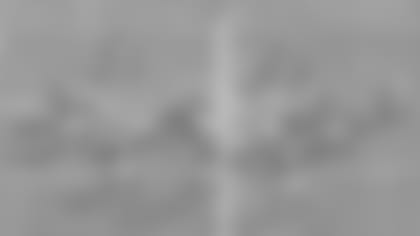 It's second-and-5, and the Raiders come out in a two-back set (something that they have shown frequently this season) with Darren McFadden and Marcel Reece. This will be an inside zone run to the left, as Pryor will give it to McFadden on the read.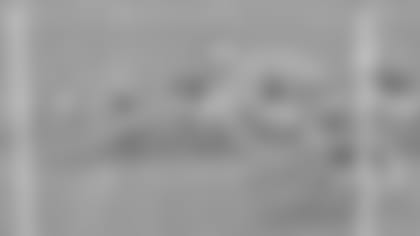 Oakland center Steve Wisniewski is charged with blocking Logan one-on-one, and the former second-round pick looks good off the snap against the rookie.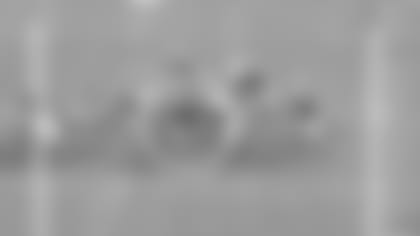 Things didn't end well for Wisniewski, however, as Logan does a good job getting his hands inside and shrugging off the center and wrapping up McFadden for a minimal gain. It was a strong performance for Logan in his first start at nose tackle.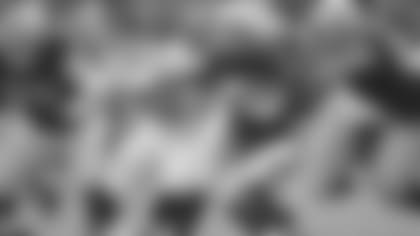 For a more thorough breakdown of the Eagles matchup against Green Bay be sure to tune into "Eagles Game Plan" this weekend, and on Thursday I'll analyze the Green Bay Packers in another edition of Eagle Eye In The Sky.