In a game that featured a number of examples of great coaching, execution and game planning, it was tough to come up with only two plays from Monday's season-opening win over the Washington Redskins to feature in this piece. After much thought, it became clear that the first item to be addressed had to be running back LeSean McCoy's touchdown run in the third quarter, which in the end would prove to be the game-winning touchdown.
On second down from the Redskins' 34-yard line, the Eagles came out in their most popular personnel grouping of the night - 11 personnel, with one running back (McCoy) and a tight end, Brent Celek. Throughout the game, the Eagles offense came out in a wide variety of formations in this grouping, some of which included what is called an "unbalanced line," which you will see below …
In this shot, you see both tackles Lane Johnson and Jason Peters lined up next to each other on the left side of the line, with Celek lined up where you would typically expect to find your right tackle. The Eagles showed this look a number of times on Monday night, as pointed out in the broadcast by Jon Gruden, sometimes for multiple plays in a row. There are a number of great reasons to come out in this look. Obviously, it gives you two big, strong blockers to one side of the line if you want to get behind them in the run game. In Peters and Johnson's case, you have a pair of blockers who are both strong and incredibly athletic, which gives you the versatility to run screens and perimeter runs to that side of the formation with an extra blocker out in front. When you come out in an unbalanced line, you also can interchange who is an eligible receiver and who is not, creating extra confusion for the defense before the snap. Speaking of the defense, teams typically only have one or two defensive checks for an unbalanced line in a weekly game plan, so getting in that set early on in the game forces them to show their hand to see how they respond. The unbalanced line is just another item on a long list for defensive coordinators to game plan for on any given week. But back to the run …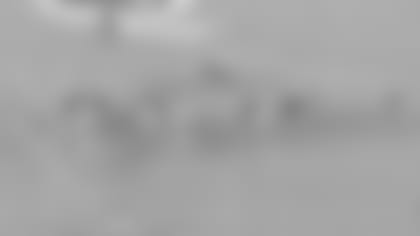 After the snap, you can see the run-action to the right of the formation has the Redskins defense on the move, as linebacker Perry Riley and safety Bacarri Rambo attempt to head off McCoy. The offensive line does a great job getting a hat on a hat and accounting for the five most dangerous men in the box, while quarterback Michael Vick reads an unblocked defender in defensive back Josh Wilson. If Wilson hesitates or looks to stay with the quarterback, Vick will give it to McCoy, and if Wilson breaks towards the run, Vick will tuck the ball and take off. Wilson hesitates, and the ball is in McCoy's hands to make a play.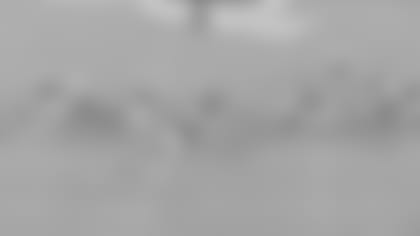 As you can see above, McCoy sees Riley and Rambo have over-pursued, and takes advantage of Rambo's bad angle. McCoy cuts it back towards midfield with plenty of open space in front of him.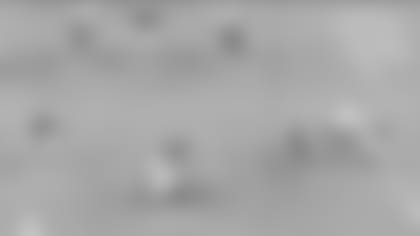 Last week on "Eagles Game Plan," head coach Chip Kelly joined Brian Baldinger in the studio. He explained that in this offense it is important to always finish your assignments because at any point the ball could end up in your area of the field. On this play, wide receivers Jason Avant and Riley Cooper did a great job of finishing the play, with Avant cutting his man downfield and Cooper holding up his block long enough to spring McCoy for the 34-yard touchdown run.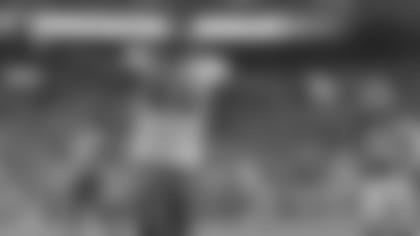 One of the most exciting aspects of last night's game was the unveiling of defensive coordinator Bill Davis' pressure scheme. Davis' unit played with great physicality. Pressure was brought from every angle through all four quarters, and an example of that came in the third quarter, with a sack by middle linebacker DeMeco Ryans.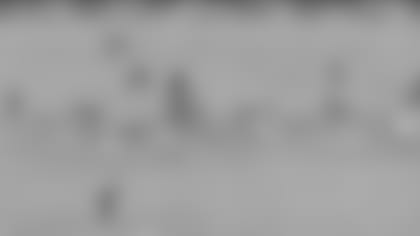 The Redskins came out in 11 personnel with one back, Alfred Morris, and a tight end split out wide. The Eagles responded with their nickel package, which in this case featured (from left to right on your screen) Brandon Graham, Cedric Thornton, Fletcher Cox and Connor Barwin. Graham and Cox are lined head-up on the tackles in the 4-technique, with Thornton lined up over center as a shade. Graham's technique in this defensive front will be key in the result of the play.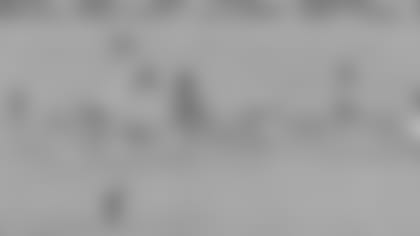 The blitz called by Davis will have Graham attack the nearest A gap to his side (the gap between the center and left guard). Ryans will come off Graham's outside hip, and safety Patrick Chung will come off the edge. This is where the front alignment comes into play …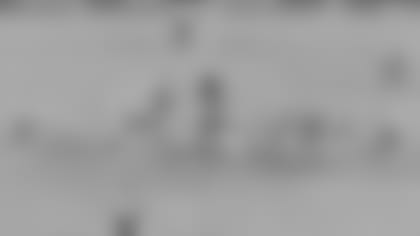 At the snap, tackle Trent Williams takes on Graham, and Morris targets Chung off the edge. With Graham lined up directly over top of Williams, he is deemed as the most dangerous, and the talented left tackle sticks with Graham. Ryans is not seen as a threat by the offensive line, as he smartly delays his pressure.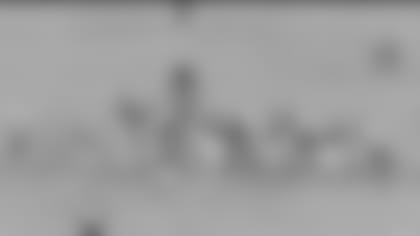 With Graham's stunt inside carrying Williams out of the way, and Morris focusing on Chung, a hole has opened for Ryans, who makes his move on quarterback Robert Griffin III and takes him down for the sack. This is an example of a great play design by the coaching staff, and great execution by Graham and Ryans.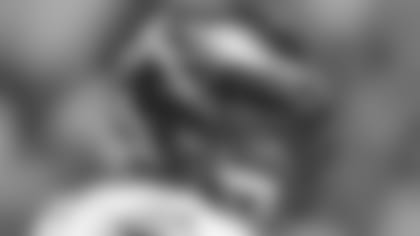 Chargers quarterback Philip Rivers has been the cornerstone of their offensive attack since he took over as the starter, and his experience makes them a team that should at least challenge for the AFC West. This play is a great example of how Rivers' veteran savvy helps lead them to the end zone.
The shot above is the Chargers' first offensive play of 2013, which came on Monday night against the Texans. San Diego had just come up with an interception, and is faced with first-and-10 from the 14-yard line. As they have done throughout the preseason, the Chargers come out in 12 personnel (two tight ends) and flex Pro Bowl tight end Antonio Gates out wide to the right, with receivers Malcom Floyd and Vincent Brown lined with inside splits to the left, inside the numbers. Before the snap, Rivers believes he has man coverage on the outside over Gates, with no safety help over the top. With linebacker Brian Cushing sugaring the A gap, a hard count from Rivers forces Cushing's hand and he shows blitz. The chess game is on …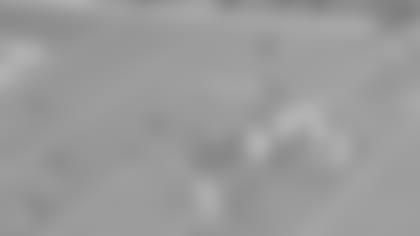 Seeing that he has a chance to manipulate the outcome of this play before it even starts, Rivers audibles, sending running back Ryan Mathews to the other side of the formation, and calling for Gates to line up inside the numbers, something that will go a long way towards the end result …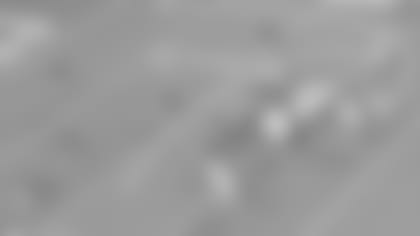 Rivers has audibled to their version of a basic "Drive" route concept, which calls for the outside receiver (Gates) to run a shallow cross, the running back (Mathews) to run a wheel route and the tight end (John Phillips) to run an option route. This is a basic concept that nearly every team in the NFL has in their playbook, but Rivers knows this will work to their advantage in this situation.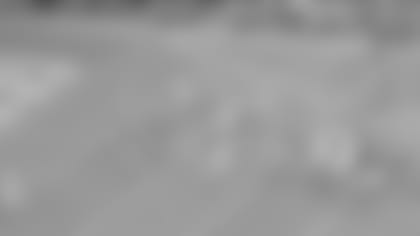 Rivers was right in his pre-snap read. The Texans were, in fact, in man coverage. Safety Danieal Manning is manned up on Gates running across the field, while middle linebacker Joe Mays is manned up on Phillips. Mathews has linebacker Brooks Reed in man coverage, and Rivers knows that is where he will go with the football. Rivers laid the ball up at the pylon for Mathews to go get it. It was a great throw, a great catch and great pre-snap recognition by Rivers.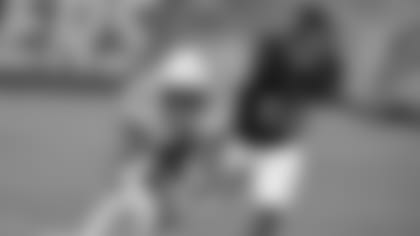 For more analysis of the All-22 coaching tape and a look inside the matchups for this Sunday's game against the Chargers, be sure to tune in to "Eagles Game Plan," Saturday night at 12:05 AM and Sunday morning at 11:35 AM locally on 6-ABC. All Eagles Television Network shows can be found on PhiladelphiaEagles.com on the day of the game.