For Devon Johnson, Head Coach at Imhotep Institute Charter High School, it is about succeeding on the football field while using the game to teach valuable life lessons. 
"Football is amazing because you can teach a lot of life lessons through the game," Johnson said.  
The biggest life lesson he teaches his players is perseverance. 
What does it take to make it in life? In the City of Philadelphia? 
"It is tough out here," Johnson said. "You must be mentally tough and physically tough to make it. It is about getting them to understand, never get too high and never get too low. Always wake up with a good attitude, ready to go forward." 
The Philadelphia native attended Central High School in the city and played defensive back at James Madison University for four years. 
Johnson has been at Imhotep Charter since 2015, serving in numerous roles on the coaching staff. He is now in his fourth year as head coach of the program. Johnson started his coaching career at Martin Luther King High School in 2012. 
"It is definitely an honor," Johnson said. "It was something that I wanted. I had opportunities to go other places, but I really wanted to be the coach here at Imhotep Charter." 
The program has a 28-5 record under Johnson since he has been in charge. They started this campaign 3-0 in non-league play. The Panthers are a part of the Philadelphia Public League in PIAA District 12 – Class 5A. Imhotep Charter has been to seven State Championship Games, including the last two, winning one in 2015.  
In the team's most recent game, the Panthers defeated Archbishop Spalding (MD), 21-17. Two late-game interceptions and three touchdowns from junior running back and Georgia University commit Jabree Wallace-Coleman led the Panthers to victory.  
Johnson and Assistant Coach Cyril Woodland have sent over 20 players to Division I and close to 40 players to Divisions II and III.  
The coaching duo has had four High School All-Americans in the last three years – Texas A&M's Enai White, Penn State's Keon Wylie, Michigan's Semaj Bridgeman, and Nebraska's Rahmir Stewart.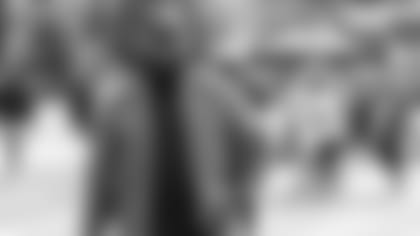 It is what Johnson does off the field that paves the way for his players to excel beyond high school football.  
"Our motto is 'Best is the Standard,'" Johnson said. "We try to do that, not only on the football field, but in the classroom, weight room, film room, and whatever we do." 
"He pushes every senior to post-secondary education, whether it is 4-year, or trade school," said Co-Athletic Director Kevin Norris. "To date, every senior under his umbrella has graduated, and moved on to college." 
Johnson is also a teacher at Imhotep Charter, teaching senior seminar. The class focuses on helping students work on and complete a big final project required to graduate. He also prepares his students for college and life after high school. 
His attention to academics and life lessons does not stop there.  
"It does not matter how many touchdowns you score or All-Americans you get, if they do not get good grades they cannot go to school." 
Johnson has all his players and managers complete weekly progress reports and hosts a study hall. 
He brings in motivational speakers every Thursday to give his players a different perspective on life. 
"Just hearing somebody else's vantage point on life, what success looks like; that is really helping them broaden their horizons and their mindsets," Johnson said.  
The team had Eagles running back Boston Scott give them a motivational pep talk last season ahead of the State Championship Game.  
In partnership with the Eagles and Imhotep Charter's STEM program, Johnson and seven football players took a trip to Ghana to provide clean water filters for the Keta community.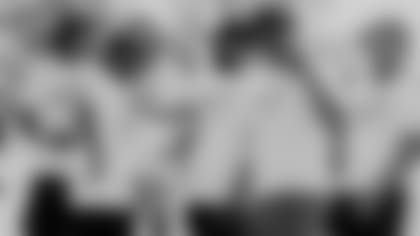 "It was an amazing experience for us," Johnson said. "Being able to change lives, perform miracles, and get my players to understand that they can use their talents and skills to make positive change." 
The group spent 10 days working in Ghana, teaching the community about clean water filters and football. 
Johnson and his players brought filters to a remote island that went without clean water for years. They were able to filter the water and show the natives how to use the filters.  
"I saw Jabree Wallace-Coleman brought to tears," Johnson said. "He saw that all his hard work had a real-life impact. It really humbled them and made them appreciate the lives that they live in America." 
One of the days was spent teaching the locals how to play football. Sponsored by the Eagles, Johnson taught skills and drills while his players finished off the day by participating in a scrimmage with the participants.  
Johnson's leadership with Imhotep Charter and in the community makes him the Week 1 Eagles Coach of the Week! Imhotep Charter will receive a $2,000 grant and Johnson will be entered in to be a candidate for the Eagles High School Coach of the Year. - Written by Owen Boyle