If Terrell Owens' assertions are correct, his ring finger shouldn't be empty much longer. After all, this is a guy who played on a Philadelphia team that came within three points of winning a Super Bowl. Suffice it to say, he does know a handful of things about winning.
And this 2008 Dallas Cowboys team, Owens said, has something - or more accurately, several things - special about it.
"The talent that we have is pretty much at every position," Owens said. "(It's) way more talented (than the 2004 Eagles)."
It's hard to argue Owens' statement on the surface. His Cowboys sent 13 players to the Pro Bowl last season, including three offensive linemen and one from every skill position except fullback. The defense sent everything but a defensive lineman, and even rookie kicker Nick Folk joined the party.
But for as much as Owens knows about victory, the memories of disappointment hang heavier over his head. He went from a heartbreaking Super Bowl loss to an organization that, for all its success last decade, has won only one playoff game since its last Super Bowl title in 1996, and that lone win came 11 months to the day later. He's appeared in two playoff games as a Cowboy, and in each the favorites limped to a disappointing, even embarrassing, loss.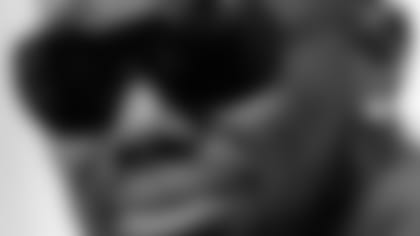 Owens' first two playoff games in Dallas each ended with a loss
In fact, Owens, injured late in the 2004 season and only available for the Super Bowl, hasn't played in a playoff win since 2002, when his 49ers capped a nearly impossible comeback against the Giants.
That's why, Owens said, he isn't getting ahead of himself.
"I don't even want to talk about the Super Bowl at this point," Owens said. "This team hasn't won a playoff game since '96, and I think our main focus is really to just win our division games, make the playoffs, and win that playoff game. You can't get to the Super Bowl if you don't win a playoff (game)."
And this game, at least in the minds of the Philadelphia faithful, might as well be a playoff matchup. Take an already frenzied rivalry. Add in two teams that won impressively in Week 1. Third, mix in the jagged remnants of a shattered relationship that hasn't yet been forgotten.
So consider Monday night's game against the Eagles in Dallas as Step 1 to the Super Bowl for Owens. Against Philadelphia, in his two seasons as a Cowboy, Owens' teams have failed to protect the Texas Stadium star he once christened as a visitor, and his performance in both matchups has been remarkable for simply how unremarkable it was.
In his first game as an Eagle at Texas Stadium, Owens provided 134 yards and three touchdowns - and three celebrations. In his two losses against his former teammates in Dallas: a combined four catches, 60 yards, one score and certainly not much to celebrate.
Head coach Andy Reid, who called Dallas "the best team in the National Football League right now," confirmed the obvious point that there's a 3-1 correlation between wins and losses when the Eagles have contained Owens over the past two seasons. And this season, the Eagles fly in with another cog in their defense mechanism against Owens, former Patriot Asante Samuel.
Owens realizes the Eagles will have even more weapons to throw at him on Monday. He expects free safety Brian Dawkins to help Lito Sheppard over the top. He expects the double and triple teams. He looks forward to the challenge, he said. But he, as always, is confident.
"I don't think it was a situation of them shutting me down. We just had some missed opportunities," Owens said. "You tell that staff to put guys on me one-on-one, then there won't be a shutdown."