"You are capable of far more than you realize."
Medal of Honor recipient Ryan Pitts, an ambassador for Toyota and Hiring Our Heroes, learned that lesson firsthand when he enlisted in the Army in 2003 at the age of 17.
The Nashua, New Hampshire native attended basic training at Fort Sill, Oklahoma, and went to U.S. Army Airborne School at Fort Benning, Georgia, after he decided to become a paratrooper. Assigned as a radio telephone operator with the 173rd Airborne Brigade, Pitts served two tours of duty in Afghanistan – a 12-month deployment in 2005 and a 15-month assignment starting in 2007.
Everything changed for Staff Sergeant Pitts on July 13, 2008.
Pitts' location at an elevated lookout spot near their vehicle patrol base came under fire from all sides by an estimated 200 enemy fighters who launched a full-scale assault against the roughly 50 U.S. soldiers stationed there. Pitts was the only one remaining at his post as the other eight paratroopers were either killed or returned to the vehicle patrol base to gather help.
Critically wounded by grenade shrapnel in his legs and his left arm as well as multiple concussions that nearly rendered him unconscious, Pitts maintained radio contact. Pitts provided the eyes and ears for the command post while firing off a machine gun and grenades to keep the insurgents from capturing the location.
Nearly two hours after the first attack, a helicopter was able to evacuate Pitts as reinforcements continued to fight until they regained control of the vehicle patrol base and the lookout.
Pitts survived, but nine soldiers made the ultimate sacrifice.
"In Ryan Pitts, you see the humility and the loyalty that define America's men and women in uniform," said President Barack Obama, who awarded Pitts the Medal of Honor in 2014. "Of this medal, he says, 'It's not mine alone. It belongs to everybody who was there that day because we did it together.'"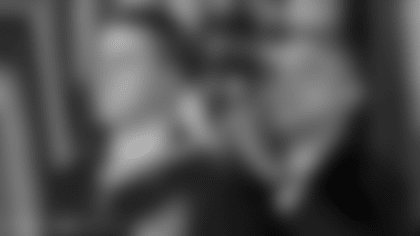 After returning to the United States, Pitts spent a year rehabbing from his injuries at Walter Reed Medical Center before going to college and transitioning to civilian life. Pitts understands that not everyone is able to make the change as smoothly as he did. That's why Pitts partnered with Toyota and the Hiring Our Heroes program in 2018.
"I'm very passionate about making sure that veterans, and also their families, are able to find meaningful employment, find their place in society coming home. It was a natural fit for me. And Toyota has just continued to raise the bar, expanding their programs and services," Pitts said.
Note that Pitts didn't just mention the service members, but their families as well.
"They're picking up and moving every three to four years. A lot of them are sacrificing their own careers so that they can help their service member follow their dreams. Kids are growing up without their parents who are coming and going. Just think about all the stress that we experience in everyday life, but now that's heightened because you've got a partner, you've got a parent, you've got a spouse that's just absent some of the time and can go at the drop of a hat and you don't know when they're coming back," he said.
First launched in 2011 as a way to help veterans, transitioning service members, and military spouses find meaningful employment opportunities, the Hiring Our Heroes program has expanded with the Drive Your Future initiative as well as its Resume Builder software.
The Drive Your Future initiative shifts veterans and their families' careers into gear through the P, R, N, and D principles (Prepare/Practice, Resume/Research, Network, and Dress for Success). With the Resume Builder, veterans can take their unique skills and training from the military and translate them into applicable tools, then submit them to a database of more than 10,000 employers.
Veterans possess incredible intangibles such as teamwork, communication, the ability to overcome adversity, and execute with limited resources. Men and women from all walks of life join the military for various reasons – financial, family history, and civic duty, among others – making it the ultimate act of selflessness.
Pitts joked that he was dropped behind enemy lines as a Patriots fan for the Salute to Service events this past week. He attended the Eagles' win over the Cowboys, where he was able to share the mission of the Hiring Our Heroes program. Inspired by the Eagles' performance, he showed his skills on the field as part of a military flag football event at the NovaCare Complex on Monday.
"It's about service. It's about duty and that commitment to each other. It's an obligation," Pitts said of his passion for helping other veterans and their families. "I find it very rewarding and I appreciate that Hiring Our Heroes and Toyota are so committed to something that I'm passionate about and it's great to be a partner with them."
Twenty years after enlisting, Pitts never imagined being in his current role with Toyota and Hiring Our Heroes. But as he learned, "You are capable of far more than you realize."