At the NFL's Rookie Symposium, held in late June, former Eagles linebacker Garry Cobb had the opportunity to sit down and chat with another former Eagle - safety Brian Dawkins. One of the most talented and passionate players in franchise history, Dawkins spoke to Cobb about current Eagles safety Nate Allen, whom Dawkins believes has the talent to be a successful player in the National Football League.
Dawkins, a nine-time Pro Bowl and four-time All-Pro selection, told Cobb that Allen possesses all of the fundamental skills that are necessary at the safety position.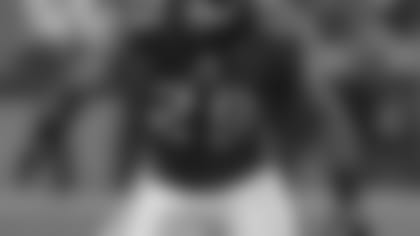 Allen burst onto the scene in his 2010 rookie campaign, recording 59 total tackles and intercepting three passes. He was also a force at, and behind, the line of scrimmage, recording two sacks in the 13 games in which he played, becoming the first Eagle to have at least three interceptions and two sacks in his rookie season. Allen earned NFL Defensive Rookie of the Month honors for September 2010 after he recorded 19 tackles, two interceptions and a sack.
While his tackling numbers have increased over the last two seasons, injury issues have hampered Allen's ability. According to Dawkins, it's important for Allen to regain his pre-injury mindset.
"He's got to regain his confidence," Dawkins said. "He lost his confidence when he was injured the last couple of years and he's got to get that back."
Dawkins understands that he is a tough act to follow in the Eagles secondary, but he believes that Allen shouldn't be thinking about following in any footsteps.
"Nate has to focus on playing the game and not worry about trying to replace me or live up to being the pick that was in the Donovan McNabb trade," Dawkins told Cobb. "He can't worry about all that; he just needs to play. He can't be trying to replace me. He just needs to focus on football and I still think he can be a good safety."
Although Dawkins was known for his bone-jarring, physical style of play, he says that Allen shouldn't be focused on delivering big blows.
"He shouldn't be trying to deliver the big licks (like) I did. All he needs to do is be a sure tackler," Dawkins explained. "Nate will stay out as a pass defender and pick off passes. The strength of his game is as a pass defender, but he needs to be a sure tackler, not a punisher, because that's not his game. He needs to focus on being a sure tackler."
Allen, a second-round (37th overall) draft pick out of South Florida in 2010, enters his fourth NFL season. He is coming off of a 2012 campaign in which he totaled a career high 81 tackles in 15 games.