Bill Davis has been in a tricky situation throughout the preseason. Entering his first season as Eagles defensive coordinator, Davis obviously wants to see his players succeed, but he also needs them to be on the field long enough in order to fully evaluate their play.
"The double-edged sword is you want to play great defense – three and out, three and out, three and out – but in the preseason if you do that, the flipside is that you don't get to evaluate the guys like you'd like to," Davis said. "It's a moving target that we're trying to hit in how many snaps guys can get."
Saturday's game against the Jacksonville Jaguars should serve as the biggest test to date for the defense, Davis explained Wednesday. That's not necessarily because of the competition, but rather because of the length of time for evaluation.
"This is a big preseason game for us," Davis explained. "In the evaluation process every game weighs a little heavier than the practices obviously because of the speed that you play and the tackles and all of that, but this is a big preseason game to help us determine who the starters and backups will be.
"It's all playing itself out but we are moving closer and closer to the starting rotation and lineup. Some guys are separating themselves. We still have different packages that guys are cross training in, so there's still a little bit of an evaluation process going on, and again this preseason game will be kind of the finishing touches on who we probably settle in as starters and then the next preseason game will show you more of who the backups and roster spots end up being."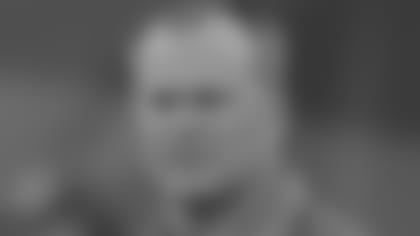 The Eagles followed up a less-than-stellar defensive performance against the New England Patriots in the first preseason game with a much-improved effort in their matchup with the Carolina Panthers. Still, there is a long way to go.
"I think we're at the beginning stages of building this defense, where the foundations of the fundamentals and of the learning and of the scheme and how we communicate and (we're) establishing that." Davis said. "I've said it before that every defense wants to be that feared, intimidating defense and I think that foundation is being laid. But there's so much work to be done yet and the words don't get that done. Those are things that happen on Sundays with the way we play, the way we hit, the way we tackle, the way we fly to the ball. Those are things that we took a step forward in last week but there are so many steps still left to be taken. We took a baby step forward last week with a lot of work left and a lot of tests coming."
Much scrutiny has been placed on the Eagles secondary, where Davis said Patrick Chung and Nate Allen will once again start at safety. But that doesn't mean the starting safeties have been decided.
"We have the rotation going so we're going to start with Nate Allen and Patrick Chung, but it will roll in," Davis said. "There's still a good competition going on there. We're trying to get everybody some plays. We'll probably roll some of the other safeties in during the first half, so it's not in stone. I really want to get a good look at all the guys and see where we are at the end of the three preseason games that we've played."
One of the players in that mix at the safety position is Kenny Phillips, who has been sidelined for much of the preseason with a right quad strain. Phillips was limited in Tuesday's practice because of that injury, and Davis is unsure of his status for Saturday night.
"Nobody wants to be on the field right now more than Kenny with those injuries," said Davis. "He's an experienced vet which helps, but he's not experienced in this system. So there's some carry-over there and he has a good understanding of concepts, but Kenny would like to be out there and we'd like to see him out there and help our evaluation of all the guys... I think today is a really big test for him. He's going to see where it is and if he can do, we will. Again, he wants to go. Nobody wants to go more than he does, but we'll see after today.
"Anybody that goes through the injury process or doesn't get into the games and even in the practices, it does make it harder to evaluate when you get less looks at a guy. I think that goes without saying, but Kenny's got a lot of film out there of him playing so we'll have a good feel for Kenny and hopefully he can play in this preseason game."
Cornerback Brandon Boykin has had perhaps the best Training Camp of any member of the Eagles defense. He has proven his ability both on the outside and as a nickel cornerback. Boykin continues to battle with Cary Williams and Bradley Fletcher for one of the starting cornerback jobs, but Davis says that the role of nickelback has just as much importance to a defense as who is on the outside.
"With Brandon we truly want to see him at the nickel spot because in this day and age with the way the NFL is right now, you're nickel defensive back plays more than some of your inside backers," Davis said. "There are more 3 wide receivers sets, and you end up playing nickel just as much if not more- I think about 60 percent of the NFL snaps are three wide receivers or more- so that nickel position is like a starting corner. It's not like you lost out as a starting corner and now you're just playing nickel, that is a huge job that gets a lot of attention and really is a unique skill set so it's not that he's not challenging outside, but if we can get the best guys on the field. We've been taking a hard look at Brandon in there and Patrick and some other guys."
Through the first two preseason games, the Eagles defensive line has also shown improvement. Cedric Thornton, Isaac Sopoaga, and Fletcher Cox are once again scheduled to start on Saturday, but expect to see a lot of players rotating in and out. The Eagles will be performing these substitutions in order to evaluate some of their non-starters against an opposing first-team offense.
"That will be pretty much the same as we've done it," Davis said about the defensive line rotation." "Young guys are coming on, and really what we'll do is get the young guys out there to continue to evaluate them versus the opponents' starters and the top echelon of the league. When you have young rookies, you don't know how they matchup against the best of the best. Well the preseason and the first half of this preseason game will give us a good evaluation of some of those young guys, so there will be a rotation of the defensive line. You'll see all of those different groups in there."
Speaking of young players, there have been two in particular who have made a large impact in the first half of the preseason schedule. Both Vinny Curry and Bennie Logan have proven to be valuable pieces to the defensive unit, and though Curry has been playing mostly with the second-string players, Davis says both players are fighting for a starting spots.
"With the rotation, the week before Vinny got in earlier I believe," Davis said. "Some of it is situational and what we're being presented with. How many three wide receiver packages are we being presented with and how many bigger tight end packages are we being presented with. i can't tell you concretely early on this is how many (snaps) they'll get, because again we don't really know what's coming at us and we have to wait on the deployment of the offense of how we do it, but Vinny is definitely in the early rotation.... Nothing has been determined yet as far as starters and we are continuing to evaluate all of them, and Vinny is absolutely in the mix.
"Bennie has had two good games, and he's like all of them. They're pushing and we'll see where (he is) with this game, because this game will be a big determining factor and we'll get to see where Bennie is. He's taken each step and he's done everything that we've asked him to do and has played very solid in the first two preseason games that he's played."
Davis also spoke about the role that Chip Kelly has in the defensive scheme. Though he is known primarily for his offensive background, Kelly and Davis are always on the same page when it comes to the defensive side of the ball.
"Chip and I meet at least once a day and he's got a great understanding of what we're doing defensively," Davis explained. "We spent a lot of time in the offseason talking about building and what structure he likes and what structure I like. At the end of the day, what Chip wants, I will give him. We talk often. He's very easy to work with and understand. He's a very clear communicator. You know exactly where he stands and what he wants, and we give it to him. The real tests haven't come yet, the real games when they start coming, we'll collectively solve problems."