Cullen Jenkins was part of the Eagles' 2011 spending spree in free agency after the NFL lockout ended. Coming off a productive 2010 season in which he helped the Green Bay Packers win a Super Bowl title, he inked a five-year, $25-million contract and was immediately tapped to be one of the Eagles' leaders on defense. Though his two-season stint in Philadelphia was sullied by the team's disappointing performance overall, Jenkins was a bright spot. He played in all 32 games, recording 66 total tackles (55 solo, 18 for loss), 9.5 sacks, 19 quarterback hurries, one forced fumble and two fumble recoveries.
Upon Chip Kelly's hiring in Philadelphia, it was decided that the team would not pursue a reunion with Jenkins, despite his experience in a 3-4 defense. Jenkins became a free agent on February 25, 2013, when the Eagles declined his roster bonus, and two weeks later the defensive lineman signed a three-year deal with the New York Giants. Jenkins harbors no ill will towards the Eagles for how his tenure ended and actually appreciated how the organization handled his release.
"Everybody was really cool and real respectful," Jenkins said on conference call with Philadelphia reporters earlier this week. "I even take my hat off to (the Eagles) for how they handled the situation when they realized that I wasn't going to be part of their plans. They didn't just hold onto me as long as they could. They released me and gave me an opportunity to get out there early and figure out where I wanted to go."
Jenkins does leave behind something of a lasting legacy with the Eagles, which is manifested in the emergence of Cedric Thornton as an impact player on the defense. Jenkins took Thornton under his wing when the latter was a rookie in 2011. Thornton mentioned how much it meant to him to have a veteran like Jenkins show him the ropes and teach him about what was required to succeed in the NFL.
"Cedric's a heck of a player," Jenkins said. "I used to talk to Ced a lot. He had a tough role coming (into the league) from a smaller school and not being drafted. Looking at it, it was a lot like the situation I was in coming out (in 2003). I know there were a lot of guys who helped me along in my process, and I wouldn't be where I'm at without what they did. So anytime you see guys and know what they're going through, you always try to lift them up and give them whatever help you can because you know what it's like to be in that position."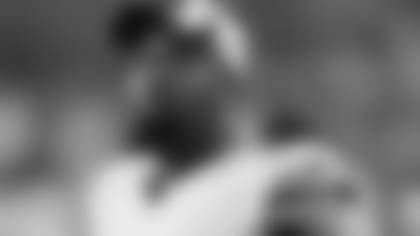 In his new home, Jenkins has been a starter for the Giants during the first four games. However, the defense, which has been beset by injuries and an impotent pass rush, has struggled mightily en route to the team's surprising 0-4 record. It is an unfortunate situation with which he has become all too familiar in recent years.
"Sometimes it even makes you feel like, is it me, am I bad luck, or what the heck is going on?" Jenkins said. "But all you can do is just buckle down and keep coming to work and keep trying to get it resolved. That's it."
"That's one thing about being in the NFL. Not even the last two years in Philadelphia, but even before that, some of the times in Green Bay when we weren't doing good, you're always going to get the questions that are pretty much the same or similar. That's not much of a problem. The problem is that you're not doing your end of the bargain, which is causing these questions."
Jenkins' unit, the defensive line, has been front and center as a main component in the Giants' problems. The once-ferocious quartet has been unable to generate pressure on opposing quarterbacks and is tied for last in the NFL with just 4.0 sacks.
"We're not getting into situations in a game that we'd like to (be in), and I think most of the year we've been down in the score," Jenkins said. "The down and distance haven't been to our advantage very much. Any time you let a team come out and be able to just control the game and play to not make mistakes, it makes it a harder situation, especially up front."
Despite the 0-4 record and the feeling that everything has gone wrong to this point, Jenkins and the Giants are still encouraged that the rest of the NFC East has had a rough start and no team has pulled away. The fact that the Giants play the Eagles twice in the next four games is of particular significance and will likely go a long way in determining how the rest of the season proceeds.
"Two times in the next four games," Jenkins said of facing the Eagles. "That'll put you halfway through the season, and you're looking at the team that can get the upper hand and pull out these wins here can put themselves in a pretty good position to move forward towards the top of the division."