Everyone wished quarterback Michael Vick a happy 32nd birthday on Tuesday. Even the Dallas Cowboys.
The Dallas Cowboys' Twitter account posted a photo of linebacker DeMarcus Ware sacking Vick with the words "'Happy' Birthday M. Vick See You Nov. 11."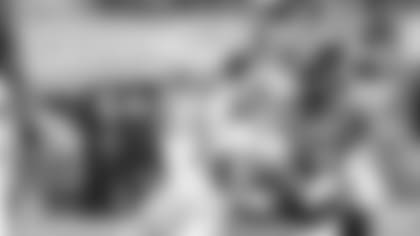 Vick is 3-0 against the Cowboys since becoming the full-time starter in 2010. Last year, Vick had two marvelous performances against Dallas. On October 30, Vick completed 75 percent of his pass attempts (21-of-28) for 279 yards and two touchdowns in a 34-7 win. Vick also had 50 rushing yards and a season-high 129.9 quarterback rating. In Week 16, Vick was 18-of-32 for 293 yards with another two touchdown passes in a 20-7 win.
So, yes, Vick also has reason to reason to be excited about seeing the Cowboys on November 11.
It's always good to see the Eagles-Cowboys rivalry strong as ever with the 2012 season fast approaching.