The clock is ticking, Eagles fans.
On April 30th, the NFL Draft will kick off from Chicago, as NFL Commissioner Roger Goodell announces the latest class of NFL talent. To make sure that you're all set for when the Eagles are on the clock for the first time, we're counting down each day with look at each number from 100-1 and the significance that the number holds in Eagles history.
Without further ado, let's continue the countdown… Vinny Curry recorded nine sacks in 2014.
The former second-round pick had his most efficient season to date this past year, getting to opposing quarterbacks at an alarming rate. Curry played in just 32 percent of the Eagles' defensive snaps, yet still managed to finish second on the team with nine sacks. First Eagle To Wear No. 9: G James Zyntell (1933-35)
Most Recent Eagle To Wear No. 9: QB Nick Foles (2012-2014)
QB Sonny Jurgensen (1957-63)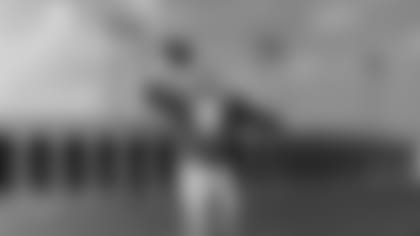 The Eagles have had a number of talented quarterbacks take snaps under center throughout the years, from Randall Cunningham to Donovan McNabb and a host of others, but no signal caller has thrown more touchdowns in a single season than a man who played during the late 50s and early 60s- Sonny Jurgensen.
Jurgensen was drafted by the Eagles in the fourth round of the 1957 NFL Draft out of Duke. Christian Adolph Jurgensen didn't become the Eagles' full-time starter until 1961, but that season proved to be one of the best of his stellar career, as he threw for 3,723 yards and set the Eagles' single-season record with 32 passing touchdowns.
Sonny played seven seasons with the Eagles before he was traded to Washington in exchange for fellow quarterback Norm Snead and cornerback Claude Crabb. He played 11 years with Washington, and by the time his playing career was all said and done, Jurgensen had put together a Hall of Fame resume, as he was inducted into the Pro Football Hall of Fame in 1983.