Since he was 8 years old, Terrell Brent has been making a name for himself in the Belmont neighborhood of Philadelphia.
The former Belmont Middle School student and 2022 East Stroudsburg University graduate is now leading the charge at his local high school.
"It is bringing everything full circle," Brent said. "I am able to create a system and be able to help kids grow that were once in my position."
Brent attended Bodine High School in the city and graduated the same year that Belmont High School was established. Brent started his college journey at Delaware Valley University before transferring to East Stroudsburg.
The Philadelphia native was the defensive coordinator last season and then named the head coach this year.
It was former Belmont Head Coach Edward McCabe who helped get Brent to where he is today.
"He coached me when I was younger and watched me grow up," Brent said. "He was grooming me to be the next head coach and take his position in the Belmont community."
The Tigers are currently 3-5 with two games left this season. With a young team and young coach, the team has a bright future.
Brent has been making a positive impact on his West Philadelphia neighborhood for years. As a teenager, he helped coach basketball at the middle school and football at the recreation center.
During the pandemic, Brent returned home to assist with the high school football program while he was still in college.
His love for coaching turned into a love for teaching while at East Stroudsburg.
"I have always wanted to give back to kids," Brent said. "Teaching has allowed me to connect with the kids, teach them real experiences, and give them another outlook on life from someone that comes from where they come from."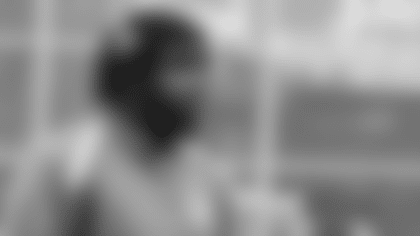 Brent is currently the health and physical education teacher at Belmont High School.
For Brent, his goal as a first-year head coach is to help his players grow off the field. He is creating a new culture within the program.
"I want to have a program that helps young men grow up, go to college, and be successful outside of football," Brent said. "I always made sure that I stayed in the books and had an education that has helped me lead a successful lifestyle."
The importance of academics is a crucial part of the new culture.
The PIAA rule is that players cannot play if they have an F. Brent's new rule is that his players are not allowed to play with anything lower than a C.
"We hold them accountable," Brent said. "That is one of the standards we have set and stand by."
Accountability, respect, and professionalism are traits for players on Brent's team, ones that he teaches on and off the football field.
For Brent, it is all about the next generation of kids that, not too long ago, were in their coach's shoes.
"We need to make sure we groom our kids to be great students, great young men, and great fathers," Brent said.
Brent's commitment to the growth of his players at Belmont High School makes him the Week 6 Eagles Coach of the Week! The school will receive a $2,000 grant and Brent will be entered in as a candidate for the Eagles High School Coach of the Year. – Written by Owen Boyle