So much for easing his way back into action. After missing multiple games and being nagged for over a month by a shoulder injury that he suffered against the Kansas City Chiefs, safety Patrick Chung is healthy and, with the injury to Earl Wolff, has reassumed his starting position in the Eagles secondary.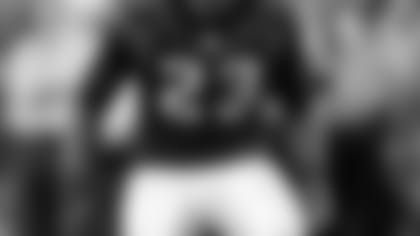 Defensive coordinator Bill Davis employed a rotation of Wolff and Chung against the Raiders and started off similarly against the Packers, but once Wolff went down Chung had play the rest of the snaps. He knows all too well that injuries are an inherent part of the game, and he is now ready to fill the void just as Wolff did.
"You have to win with the guys you have out there," Chung said. "You have to execute with the guys you have out there. Once you get thrown in the lion pit, you better be ready to fight. It was kind of a sucky way to get in there (because of Wolff's injury), but you have to win with the guys you have."
Chung is rejoining an Eagles defense that has made strides and improved markedly since the first month of the season. He is ready to contribute any way he can and keep the positive trend going, especially in the red zone, where the defense has assumed an identity of resilience and stinginess.
"It's just a mentality that Billy (Davis) has put on us," Chung said. "It's a mentality we have as a defense just to go out there and make sure (the offense) gets no points. You can't get in the red zone and (get discouraged). When we get there, we get excited and are like, 'Let's go stop them real quick and get off the field.' It's just a mentality we have."