When Chip Kelly was the head coach at Oregon in 2010, he attended an event that would have a profound impact on his life.
He witnessed the funeral for a young soldier who was a die-hard Oregon Ducks fan and former local high school quarterback. U.S. Army Sgt. Joshua Lengstorf was 24 years old when he was killed in action in Afghanistan and had left behind a wife and 1-year-old daughter.
"When you attend something like that in a small town, you really understand the impact of the ultimate sacrifices that people are making so that we can do what we do here back in the States," Kelly said. "I think since 9/11 everybody is patriotic, but I think that the real true patriots are the people in the military and their families that are back home while they're being deployed overseas. I think it's something to be able to say at least thank you for what you do so that we can do what we do."
Kelly was inspired by the funeral to take part in a USO tour overseas where he visited Landstuhl Regional Medical Center in Germany and experienced life on the USS Eisenhower and the USS Farragut on the seas near Pakistan.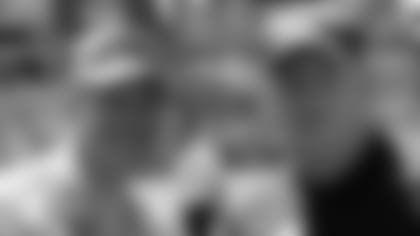 "It just gave me a really good perspective on things and to not take what we have here for granted," Kelly said. "We complain if it's 80 degrees out, but if we were on the deck of the Eisenhower, it's 137 degrees and those planes are taking off and landing, and there wasn't one person worried about the elements. They were concerned with what their mission was that day and how do they make sure that it's successful. I think sometimes we get caught up with ourselves back here that our lives are difficult, but I think our lives are pretty easy because of what people like that do for us."
Between the intense amount of hours dedicated to the job and the scrutiny to deliver a winner, Kelly is under a lot of pressure as the Eagles head coach. Kelly's involvement with the military has put that pressure in perspective.
"What we do is a game and what they do is life or death," Kelly said. "Appreciate what we have here and just be thankful that we have men and women who will make those sacrifices so that we can live the lives that we lead back here."
Kelly appreciates that the NFL has the Salute to Service initiative and that the Eagles annually host Military Appreciation Day at Training Camp.
"It's our responsibility that whenever we do have a chance to tell someone that's either going overseas or coming back from overseas or a family member of a military person that we really appreciate what they do," Kelly said.
*This feature appears in the upcoming edition of Gameday Magazine which will be available in Philadelphia-area ACME Supermarkets before the game, at Lincoln Financial Field on gameday and online later this week. *