For Chip Kelly, Sunday's 17-3 to the Dallas Cowboys has now had some time to sink in. After looking at the game tape, Kelly's post-game sentiments from Sunday night had not changed much. According to the Eagles head coach, Dallas did a nice job of changing up their defensive looks, but the Eagles should have found ways to get more points on the board.
"I don't think that Dallas did anything drastically different than what they did in their first six games, in terms of how they played," Kelly reiterated on Monday. "I think they did a good job of mixing their (man coverage) and zones, but that's what they had done in the games previous to that. Again, I said it yesterday, but there wasn't anything that Dallas did that was new just for us. They executed a lot better than we did, I can tell you that.
"For one reason or another, offensively we were off. You hope in that situation that we can kind of get somebody to throw us on their back and bail us out of that situation, but we kept picking and choosing and couldn't find the right mixture."
Nick Foles, making his second start of the season, drew a considerable amount of criticism for his shaky performance. Playing for three quarters before suffering a concussion, Foles completed 11 of his 29 pass attempts for just 80 yards and didn't seem to be playing comfortably all afternoon. Kelly admitted that Foles could have played better, but the success of the offense falls on the shoulders of more than one player.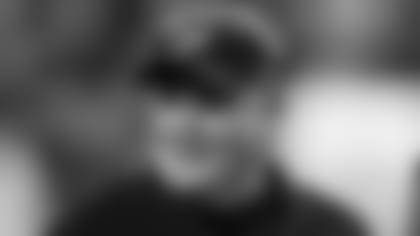 "His feet weren't set on a couple of those throws, but in all instances we need to do a better job," said Kelly. "There were times when guys were open and he didn't put the ball on them, and there were times when we didn't get off of coverage. There were a couple of times where we gave up too much leakage pressure so he wasn't able to set his feet."
Some of the issues for Foles may have stemmed from the Eagles' inability to run the ball consistently. Sunday's game marked the first time this season that the Eagles were held to under 100 yards rushing as a team. Kelly once again cited a need for improvement at every position in order for the Eagles running game to bounce back to form.
"We have to finish our blocks up front," Kelly said. "There were a lot of times where the numbers were right for us and we did have a hat-for-a-hat. We have to finish it. There were other times where maybe the ball should have gone outside because of how we're blocking it and what the landmarks are, but the back cuts it inside, so we just have to get everybody back on the same page. Schematically it wasn't like we were trying to run that ball and they had an extra guy and we just keep running him into the unblocked guy, it's that we need to finish blocks up front and we have to finish runs when we have the ball in our hands."
Though execution from the players may have been part of the issue, Kelly explained that he also needs to be more effective as a play caller, saying that a game like Sunday's is always frustrating from a coach's perspective.
"There were about 100 (play-calls that I wish I could have back) - the ones that didn't work," said Kelly. "That's the way that we look at it. Why weren't we successful on that play? I think that everybody owns it. I own it by making the play call and they own it by not being able to execute it.
"I'll be honest with you, anytime that we don't get a first down, I'm frustrated and I think we all are frustrated. We have a mindset that the only team who can stop us is ourselves and that's the thing that bothers you … We have to fix it, and it will start tomorrow."
The loss to the Cowboys is now a thing of the past, and Kelly and company have no time to sit around and feel sorry for themselves. Another NFC East matchup with the New York Giants is next on the schedule, and Kelly is ready to get back to work and get back on the winning track.
"When you lose a game, whether you're a coach or player or whomever, you dissect it and say 'What could I have done to help us win the game?'" Kelly explained. "We sat there this morning watching tape and (looking at) what we can do better, and that's what you hope you have with your players. We all accept responsibility for what happened to us offensively and we're not going to make excuses. We'll evaluate what we did well and try to build on that and then we have to fix what we didn't do well and come back on the field tomorrow and get ready to play the Giants."