Brent Celek delights in dishing out pain as opponents try to take him to the ground. Just look at the Eagles' Week 12 win over the Tennessee Titans.
In the third quarter, Celek caught a pass in the flat. Cornerback Brandon Ghee came up to tackle Celek so the tight end lowered his shoulder and prepared to deliver the punishment. Later, in the fourth quarter, Celek caught a short pass in the red zone. Celek did not even try to go east-west in an attempt to make defenders miss. He lowered his shoulder once again and provided the boom on safety Michael Griffin before being tackled. Celek's style of play has endeared him not only to his teammates, but the faithful denizens of Lincoln Financial Field as well.
Once the adrenaline from the game wore off, Celek paid for his physical style of play. His entire body hurts the morning after a game. "Super sore," Celek said.
On a recent Monday at the NovaCare Complex, nearly 24 hours after the Eagles smashed the Titans, Celek sat at his locker after receiving a massage to help work out the kinks. There was a big scratch on his shoulder. His left shin? It was bruised and featured a ripe red cut with what looked like splotches of paint around it. Celek sported some other bumps and bruises, but no injuries. Celek made no apologies for the way he plays. It's the only way he knows how. And if he can't play this way? That's when it'll be time for him to walk away.
"All it is is pain. You know you're going to get through it. You know you're going to make it to the next game. You know it's going to go at some point, so you've got to live with it," Celek said.
A native of Cincinnati, Celek was inspired at an early age by the play of "The Bus," former Steelers running back Jerome Bettis, who brandished punishment with his hulking 252-pound locomotive frame.
"My goal in life is to win a Super Bowl, since I was in the second grade. Since maybe even before then," Celek said. "I eat, breathe, live, sleep, everything football my whole life. I want to do it, still to this day, I want to get there. Do whatever it takes to get there."
He nearly got there in 2008, his second season in the NFL. The team's fifth-round pick in 2007, Celek showcased his ability to be a weapon in the pass game with a breakout performance in the 2008 playoffs.
He had 19 catches for 151 yards and three touchdowns in three games, including a team playoff-record 10 receptions in the NFC Championship Game. The Eagles came up short, losing to Arizona by a touchdown, but they knew they had a dynamic young tight end who could help the offense for years to come.
In 2009, Celek had the second-most prolific season by a tight end in franchise history. He had 76 catches for 971 yards and eight touchdowns. He was in the top four among all NFL tight ends in catches, yards, yards per catch and touchdowns. The Eagles rewarded Celek with a six-year contract extension which lasts through the 2016 season.
Celek ranks second among tight ends in franchise history behind only Eagles Hall of Famer Pete Retzlaff in every major statistical receiving category. However, the dawn of the Chip Kelly era in 2013 ushered change not only for the entire organization, but for Celek in particular.
The Eagles used valuable resources to acquire two new tight ends, signing James Casey in free agency and using a second-round pick on Zach Ertz.
Celek didn't try to figure out what the moves meant. He evolved into a complete tight end, one who not only can catch the ball but block as well. In essence, he blocked any one from taking his spot on the team. He was kept in to block on 60 percent of his snaps in 2013, an increase from 53 percent the previous season, but caught six touchdowns - the most since his outstanding 2009 campaign.
"I think really, it comes down to want to," Celek said of his affinity for blocking. "You've got to be able to move your feet fast. You've got to have good technique and then want to."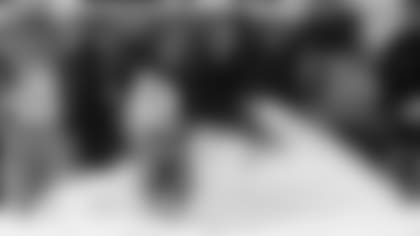 Celek never complained about the change in his role. He never questioned what the coaches asked of him. He simply did the job that was asked of him. And that has not been lost on his coach, who called Celek, "the best blocking tight end in the league."
"When you talk about what a Philadelphia Eagle looks like, Brent Celek is what a Philadelphia Eagle looks like," Kelly said.
Kelly's praise was the "ultimate compliment" to Celek.
"I'm here to be the best teammate, to help be a leader to the young guys and do whatever it takes to help this team win because winning is all that matters," Celek said. "All of the personal stuff, that doesn't really mean anything. All that matters is that we win as a team. We have the ultimate goal of winning the Super Bowl. I want to do whatever I have to do to help that come to light."
Celek is pained by the fact that he's never won a title at any level. And he doesn't want his football career to end without enjoying the ecstasy of winning a championship.
"I think that's always eaten at me whether it's grade school, high school, college, I've never won a championship. To win it at the highest level would be the ultimate feeling," Celek said. "I don't ever want to leave this game not winning a championship."
Celek watched Bettis not only win a Super Bowl, but accomplish that feat without ever having to play for another team. That is something else Celek admires. "I want to retire a Philadelphia Eagle," he said.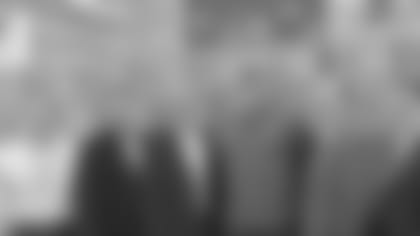 The Philanthropist And Entrepreneur
When Celek's football career is over, he will make a seamless transition into the business world. Celek was the first NFL player to ever be named to Philadelphia Business Journal's "40 Under 40" for his victories in launching multiple business ventures including Prime Stache, a restaurant featuring American cuisine in Old City, and REVISIT, a clothing and accessory line that gives back 25 percent of its profits to preserve the future of American National Parks. Celek's Take Flight Foundation, mean while provides support, resources and opportunities to children and families of need in the Philadelphia region.
"The thing that I've noticed playing football is that there's a lot of talented people out there in the world and there are a lot of good people out there in the world. I've tried to align myself with people who are not only great people, but also great business people and allow them to be a part of something that is their own that we can do together," Celek said. "Basically, I just like to partner with great people who are talented, who know what they are doing and try to elevate them, try to help them make their dreams come true."
Celek's parents own three hair salons and spas named Paragon Salon back in Cincinnati. He decided to go into the restaurant business to give his good friend, Hee "Chino" Chang, an opportunity to showcase his talents as a chef. REVISIT is a partnership with a family friend, Jillian DiIorio, whom Celek called, "one of the most talented people I've ever met."
"What they're doing is not easy. It took me many years to make it to the NFL, but once you're here you don't realize how hard it was to get here. When you talk to other people who are successful, who run their own business, it's not like I can just transfer myself over and be as successful as they are. It's a whole process," Celek said. "It takes time because those people have been doing that their whole life, be a professional in what they're doing."