Celebrity Corner appears each week during the 2013 season, featuring Eagles fans who have gained fame in their careers of sports, entertainment and popular culture. This week: Ryan Phillippe, an actor with more than 30 big-screen movie titles to his credit as well as an extensive career in television. Follow Ryan on Twitter and on Instagram @RyanPhillippe.*
As with many Eagles fans, I was born into the obsession. I grew up in Delaware and the Eagles have been a huge part of my life forever. It's something that is clearly in my blood, as my son Deacon is so into football and into the Eagles, in particular. I'm proud to pass down my love for the team.
Being in Los Angeles and not having an NFL team is something I've long become accustomed to. I moved here when I was 19 years old, and this area is full of transplants. So everyone who is an NFL fan – just about everyone, it seems – has a team and we all come together and watch and root for our respective teams. If an NFL franchise does come to pass, I'd like to get season tickets and go to some games to see some live NFL football. I love the game.
That wouldn't change my love for the Eagles. We didn't have a ton of money growing up, so I wasn't able to go to games frequently, but there is one game from my childhood that I attended that remains a vivid memory. It was the final game at home for Reggie White in 1992 (against the Giants at Veterans Stadium, a 20-10 Eagles victory). I went with a group of kids from high school, and I won't ever forget that feeling. It had been pretty much determined that Reggie was going to leave Philadelphia after the season, and there was this sense throughout the crowd that we were watching his final game as an Eagle in Philadelphia.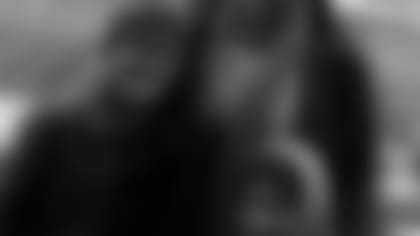 There was a sentiment in the stadium and even on the video boards that we were saying goodbye to Reggie. That was the defense I grew up with, the Gang Green Defense, and so to see it be torn apart by Reggie's departure, and then losing Clyde Simmons and Seth Joyner and Eric Allen - and of course the death of Jerome Brown - that is the defense that serves as the model for what the Eagles embody.
We're in a new era now and it's exciting. The team definitely has a different energy with the new coaching staff. Chip Kelly is refreshing and he's obviously a smart guy and a very good coach. I want to see the defense rise to the level of those Gang Green teams, and in players like Mychal Kendricks and Brandon Boykin and Connor Barwin, I feel like we're inching back in that direction. I want nastiness from the defense. I want people to again be scared of the Philadelphia Eagles defense.
I was, and still am, such a huge fan of the defense back from the 1980s and 1990s. In fact, when I stay at hotels now I use the pseudonym "Jerome Brown." I get packages sent to me as "Jerome Brown." I've done that for a long, long time.
I'm constantly reminded of my love for the Eagles and for that era. My son, Deacon, has been playing a lot of Madden 25 and he went and got Randall Cunningham and he's playing Randall with the current Eagles. Deacon always wants to hear stories about Randall, so anything I can tell him he absolutely loves.
I plan to be in Oakland when the Eagles play the Raiders. I'm so excited to see the team in person. I've had the DirecTV package since it started, so I don't miss a game. I have a bunch of friends out here who are, oddly enough, Redskins fans, so sometimes I will go up to their houses and they have multiple TVs on and we'll all watch our various teams.
This is how it works for me: When I was a kid I watched the Eagles with my father. Now that I'm a father, I'm watching every game with my son. My daughter, Ava, will watch every now and then and when we win she gets into it, but it's much like it was when I was a boy: It's a father-and-son event. The Eagles are in my blood, from one generation to the next.