I spent a lot of my first diary talking about how I don't pause during Training Camp for distractions and how I'm so focused on football. Well, I had a great distraction last week when my wife (Kylie) gave birth to my son Knox, who was born healthy and happy.
It was an amazing experience to be there for the birth of our second child (we have a son, Cannon James). We had a day off last week when the veterans arrived and my wife called me at 2 AM on her way to the hospital. I was in the team hotel and got right up and went to the hospital. It was one of the best days of my life, a milestone moment along with getting married and having my first child, something to remember for the rest of my life.
Family is one of the few things in my life that comes before football and having Knox and having everything go so smoothly is a fantastic feeling. I'm on top of the world right now.
From a football standpoint, the first week of camp has been excellent. I couldn't have asked for anything more. I feel great about it, about how I'm playing and the role the coaching staff has for me. I reported in great physical conditioning and I feel like I'm built to last. I take care of my body and do a lot of preventative things to keep my body right.
Mentally, I'm getting the offense down and I'm getting special teams down. I'm really excited about how everything is going offensively. They have me moving around a lot, which I like. We're putting in different packages with different personnel groups, and we're still early in the process. We've only been putting in base formations and plays, so I know there is a lot more to come. You're not going to find a more creative offensive mind than Coach Kelly, who is going to be really inventive when it comes to making sure I am in a good place on the field.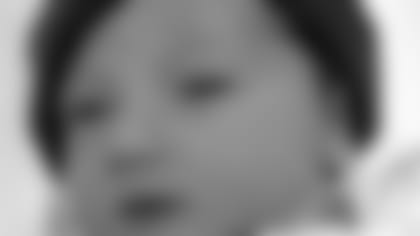 I want to take a minute here to thank the fans for their support. We had an open practice at Lincoln Financial Field on Sunday and 30,000 fans showed up and it was incredible. I'm not used to anything like that. It was an eye-opening experience for me. It was crazy. It was awesome. It makes practice so much better when you have that kind of support.
Sunday was only the second time I had been to Lincoln Financial Field. When I was a member of the Houston Texans, we lost 34-24 in a Thursday night game in 2010. It wasn't a great experience for me. Now, it's totally different. Hearing the fans is great. I definitely can feed off of their energy. We want to use the fans' energy on gamedays. We need them to be loud and to make it tough for the visiting offense to communicate.
So, I'm very pleased with how camp is going. We don't have much time off – we're at the NovaCare Complex from about 8 AM (earlier, actually) until about 8 PM. We're moving all of the time. There is a lot of energy here. But there are times when Coach Kelly gathers us and we have a visitor speak, and a couple of days ago Brian Dawkins spoke to us about being responsible with the media and about handling the media seriously and respectfully.
I appreciated the message. First and foremost, I have the utmost respect for him. Brian played the game the right way. He was the ultimate professional, and he was a great football player. To have him get up there in front of us, with the credentials he has, you listen. Everyone paid attention.
The media play an important part in the NFL. They communicate to the fans, and the fans are the reason we're even here. I get that. I feel like I'm a good guy with the media. I also realize that the media is very powerful and that you have to be careful. It's hard to even joke around, because it's hard to portray sarcasm through Tweets, for example. A lot of times you try to be funny, but some people take it the wrong way.
You never want to show a lack of respect for the media or the fans. It goes hand in hand. The reporters have a job to do and I want to cooperate as much as I can with them.