When Merrill Reese announced the name Michael DeLaurentis to the crowd inside the NovaCare Complex auditorium on Wednesday night, DeLaurentis turned to his left and hugged his wife, Shelley, who has also been his partner through their ordeal. DeLaurentis walked up on stage and stood between defensive lineman Damion Square and Donna Faix from TEVA Pharmaceuticals to pose for a photo holding up a posterboard-sized check for $50,000. As DeLaurentis looked out into the crowd, he pumped his fist into the air.
DeLaurentis was named the 2014 Community Quarterback Award winner by the Eagles and TEVA as 11 local volunteers were lauded for their devotion and commitment to improving the lives of others. DeLaurentis was not celebrating any sort of victory on the stage. His gesture was one of appreciation.
"This is better than the Oscars," DeLaurentis said when he addressed the crowd. "They are honored for playing a part. We are honored for doing our part."
DeLaurentis would not have been on stage Wednesday if it was not for his daughter, Susanna, who passed away at the age of 10 as a result of neuroblastoma, a treatment-resistant cancer of the nervous system, in 1999. Less than a month later, DeLaurentis founded the Susanna DeLaurentis Charitable Foundation in memory of his daughter and her compassionate spirit. The foundation raises money to award scholarships to high school seniors who have overcome chronic diseases or other serious health impediments. What originally started as one scholarship in Cheltenham, Pa., has blossomed into a nationwide search. Last year, 24 scholarships were awarded to students from Philadelphia all the way to San Diego.
"It gave me something constructive to do immediately," DeLaurentis said. "I just took comparatively small ideas and made them bigger."
Susanna was diagnosed with cancer when she was just 2 years old. It took doctors 13 weeks to figure out what was wrong. Michael could see the pain in his daughter's face. One half of her face would be flush red, while the other was a colorless white. It turns out that the tumor was hard to detect because it was growing on her spine and crushing her from the inside.
"She suffered horribly," DeLaurentis said.
But that didn't stop her from caring for others. While receiving treatment at Sloan-Kettering in New York City, Susanna demanded that her parents give something to every beggar they saw on the street. They had to buy cuddly plush animals for other children. Susanna even found the strength to comfort others when she was in devastating pain as a result of her treatments. When Susanna was 8 years old, a woman, whom Michael estimated to be in her mid-20s, was screaming in agony. The harrowing pleas for help could be felt throughout the hallway of the cancer ward at Sloan-Kettering. Susanna was able to compose herself before making a request of her parents. Even though she was bedridden, she asked her parents to pick her up and get flowers. Michael and Shelley carried their daughter over to the patient and brought her the flowers.
"You could hear a pin drop except for these two new friends," Michael recalled. "That is the power of compassion. She just had this rare gift to forget about herself."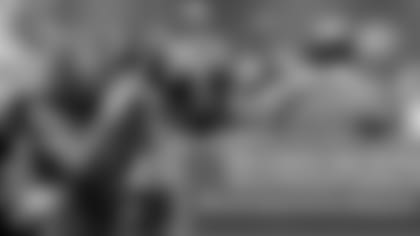 When Susanna passed, her teachers wanted to start a fund. Michael, a tax attorney, knew that money couldn't just sit around and that's when he conceptualized the foundation. He was able to move swiftly because he unfortunately already had experience in loving a child with a life-threatening illness.
Michael and Shelley have another daughter, Lucy, who was diagnosed with cystic fibrosis at 6 weeks old. It is the nation's most common, fatal, genetic disease. The average life expectancy at the time was only 18 years old. Michael learned about Lucy's disease on a Friday and spent that weekend researching everything he could about it. There was no cure. Michael called the local chapter of the Cystic Fibrosis Foundation and was on the board that week. Rest assured, Lucy is now 28 years old.
"I hit the ground running from that experience. By the time we got around to Susanna, I sort of knew what to do to turn grief into something constructive," Michael said.
Michael was nominated for the Community Quarterback Award by his wife. Doctors told them that the divorce rate for one child with a life-threatening disease was "astronomical," let alone two. However, Michael and Shelley have become stronger as a result of their experiences. Shelley's MBA and experience in management and administration have helped turn Michael's ideas into reality.
"We happened to react in complementary ways that worked," he said.
Over $100,000 in grant money was awarded to the organizations of the 11 volunteers honored by the Eagles and TEVA on Wednesday, including the $50,000 to The Susanna DeLaurentis Charitable Foundation. The money will allow more students who have overcome great obstacles to be able to attend college and allow Susanna's giving spirit to live on.
"There's nothing like handing that award directly to one of these scholarship honorees and their families," DeLaurentis said. "It's a tremendous reward for us to do it."