Maybe it's time to start listening to head coach Chip Kelly.
The common misnomer is that Kelly needs a running quarterback to run his offense in Philadelphia. Kelly has said since day one that this will be an "equal opportunity scoring offense." Kelly has cited winning at New Hampshire with quarterback Ricky Santos, who was not a mobile quarterback. Even at Oregon, quarterback Darron Thomas rushed for a mere 206 yards in 13 games in the 2011 season.
"I want a quarterback who has the ability to run. I do not want a running back who can throw," Kelly said. "We've never been that type of offense and I think that's a big misconception."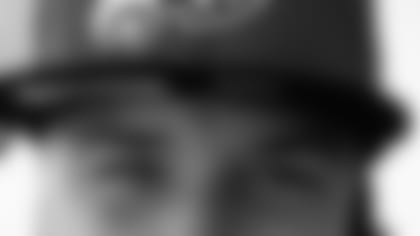 Still, the perception was that Kelly must have a mobile quarterback. Well, Kelly may has squashed that once and for all when the Eagles traded up to the first pick of the fourth round to select former USC quarterback Matt Barkley with the 98th overall pick. The Eagles sent to Jacksonville their fourth-round pick (No. 101 overall) and a seventh-round selection (No. 210 overall) to move up. Barkley ended his Southern Cal career as the school's and Pac-12's most prolific passer with 12,327 passing yards and 116 touchdown passes. Because of sacks, Barkley had negative rushing yards.
The Eagles ranked Barkley as one of the Top 50 players in the entire draft and were surprised to see he was still on the board after three rounds. Knowing other teams could move up, the Eagles felt the value was just simply too great to pass up.
"There was no better value for us to open up today and take Matt," Kelly said. "If you go to the film and go to the body of his work, he's had an outstanding career and we're excited to have him."
Barkley was a preseason Heisman Trophy favorite after deciding to return to USC for his senior season even though he would have likely been a Top 10 pick last year. Even though USC didn't have as good a season as expected, Barkley started in 11 games before suffering a season-ending shoulder injury. Barkley still completed 64 percent of his passes for 3,273 yards with 36 touchdown passes against 15 interceptions.
Kelly is familiar with Barkley during the rivalry between Barkley's Trojans and the Oregon Ducks. In addition to the mindboggling numbers Barkley posted, Kelly was impressed with something that can't be quantified.
"With a quarterback, it's like a teabag. You don't know what you have until you put it in hot water," said Kelly, who quoted former NFL head coach Sam Rutigliano. "Matt Barkley was never a freshman. There's a poise about him. There's a calm about him. He's a competitor. He's been in big games all through high school and all through college."
Kelly is confident that Barkley's shoulder will be 100 percent healed. There was no surgery needed. Barkley confirmed that he will be ready to go when the Eagles host their post-draft minicamp. Certainly, the question regarding Barkley is why did he last until the fourth round? Critics have questioned Barkley's arm strength, but Kelly has seen it first-hand and believes that the arm is more than good enough.
"I think sometimes the arm strength aspect is overrated because people are trying to paint it with a brush," Kelly said. "We're not trying to knock over milk cartons at the county fair.
"In this league, you've got to be able to throw the football. That's the first skill set we're looking for. Repetitive accuracy is the No. 1 quality that you're looking for."
Kelly will use whatever weapons are at his disposal to get the ball across the end zone. The Eagles had a chance to acquire one of the best players in college football in the past four years in the fourth round of the 2013 NFL Draft. The value was simply too good to pass up.