Rashad Baker was already a hero to Eagles fans even though most have never heard of him.
On the final day of the 2008 regular season, the Oakland Raiders had just taken a 28-24 lead over the Tampa Bay Buccaneers with 7:03 left in the game. The Bucs got the ball back and on the next play quarterback Jeff Garcia's pass intended for Antonio Bryant was intercepted by Baker. The Raiders tacked on a field goal and won the game 31-24. That win coupled with Chicago's loss to Houston allowed the Eagles to sneak into the playoffs after the 44-6 demolition of the Dallas Cowboys.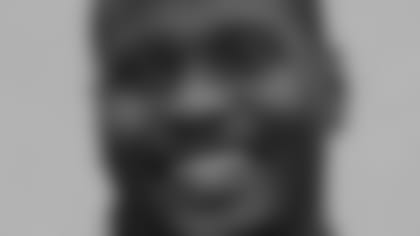 The newest Eagle Rashad Baker
It was an even sweeter moment for Baker because he's a native of Camden, N.J. and everyone back home was thanking him. Now, Baker will get the chance to play in front of his family and friends after he signed a one-year deal with the Eagles on Wednesday.
"I knew (the Eagles) needed some (help) and they handled their business," Baker said about the interception. "After the game, I got a lot of phone calls and texts saying, 'Hey man, you helped us to get into the playoffs.' That was a great deal for me being from here."
The interception was one of a career-high three for Baker in 2008. Just as Chris Clemons parlayed the best season of his career in 2007 with Oakland to find a home in Philadelphia, Baker now hopes to do the same. The 27-year-old has played 52 games (four starts) with four different teams and has recorded 78 tackles, five interceptions, six passes defensed and one sack. Originally signed by the Bills as a rookie free agent in 2004 out of Tennessee, Baker also had stints in Minnesota and New England before landing with Oakland in 2007.
Baker's former college teammate and current Eagles linebacker Omar Gaither thinks he will have no problem picking up another scheme.
"Bake's a great player and a great guy," said Gaither. "He'll certainly bring leadership and shouldn't have any problem picking up our complicated schemes."
After losing Brian Dawkins and Sean Considine in free agency, the Eagles had to address the safety position. In the last week, they have added former Browns strong safety Sean Jones and now Baker. Knowing his roster spot is far from guaranteed, Baker looks forward to the battle.
"I definitely think it's about competition and that's one thing the Eagles want to bring in here, trying to fill the shoes of an (all-time) player in Brian Dawkins," Baker said. "Competition is everywhere and that's one thing I look forward to."
At Woodrow Wilson H.S. in Camden, Baker was a teammate of former Eagle Jamaal Green. As a wide receiver, Baker caught 37 passes for 730 yards as a senior to earn all-state honors. He was also a member of the school's nationally-ranked shuttle hurdles relay team that nearly broke the national high school record. Baker hopes the ballskills and speed he honed across the river from Lincoln Financial Field will help make a difference for the Eagles.
"You look at a player like (Baltimore's) Ed Reed who is able to cover from sideline to sideline and that's one of the things I try to do," Baker said. "You look at my interceptions and the plays I've made, they've almost been all on the sideline so I try to use speed to my advantage."