After DeSean Jackson, the team's leading receiver, went down with a concussion against the Redskins, quarterback Donovan McNabb turned to the rest of his young wide receiver corps to make plays.
Jason Avant stepped up in a big way on the game-tying touchdown drive with catches of 46 and 20 yards. Then, needing a big play to put the Eagles in position to take the lead in a tie game, McNabb relied on his most inexperienced receiver - rookie Jeremy Maclin.
Facing press coverage in what he described as "Cover 2 Man," Maclin beat his defender at the line of scrimmage and darted down the right sideline. McNabb hoisted a perfect ball over Maclin's outside shoulder and the Eagles were in business.
"When a man's in your face, you have to beat him," Maclin said of the play. "It was a great ball. It couldn't have been thrown any better ... so credit goes to Don. I had the easy part.
"It felt good to go out there and make a play and just be reliable and make a play for the quarterback."
While Maclin may downplay his own contribution, he is certainly outperforming expectations this season. Maclin arrived late to training camp after working out the particulars of his rookie contract, and he was moving from a wide-open spread offense in college to the Eagles' West Coast Offense. Maclin was expected to be mainly a special teams standout, contributing in the return game, while learning the ins and outs of the offense.
But after starting wide receiver Kevin Curtis went down with a knee injury early in the season, Maclin took over as the starting wideout opposite Jackson and has played like a veteran ever since.
On the season, Maclin has 42 catches for 540 yards and four touchdowns; all three of those totals are good for second among all rookies in the NFL.
The comparison between Maclin and Jackson is obvious after Jackson finished his rookie campaign in 2008 second among rookie receivers in both catches and receiving yards. Looking at Jackson's totals from last season through 11 games, Maclin trails by only five catches and 109 yards, but has three more touchdowns than Jackson had. Jackson started off his season with back-to-back 100 yards games and Maclin didn't start seeing a lot of the field until Week 3.
In Maclin and Jackson, the Eagles appear to not only have two standout receivers for years to come, but two players who complement each other's skill sets perfectly. Jackson is the big-play burner who stretches defenses and commands double and triple teams. Maclin, while also capable of the big play as evidenced by touchdown catches of 41 and 50 yards against the Tampa Bay Buccaneers, has shown an ability to make plays in traffic and has displayed great hands and body control.
So how exactly have the Eagles found a way to incorporate rookie receivers so seamlessly into the offense for two consecutive years?
"I got here and all the receivers took me in in OTA's," said Maclin. "There weren't any hard feelings or anything, so I think everybody was pretty welcoming from day one.
"I think (the Eagles) prepare you to go out there and be successful, not only if you're a rookie, if you're anybody. They give you opportunities here too, and I think that's the best thing. Everybody's on an equal playing field from day one and the best man's going to be out there playing."
Maclin and Jackson have certainly proven that they belong on the field, much to the chagrin of opposing defenses.
-- Posted by Bo Wulf, 7:29 p.m., December 1
Back-To-Back Rookie Sensations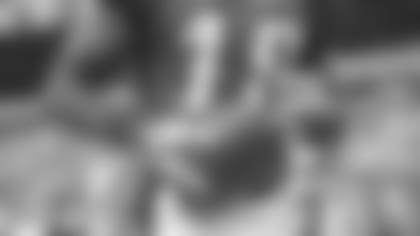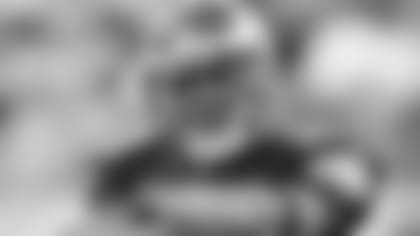 Jeremy Maclin
DeSean Jackson
Jackson's Rookie Season
Rec.
Yards
Avg.
TD
62
912
14.7
2
Maclin's Rookie Season To Date
Rec.
Yards
Avg.
TD
42
540
12.9
4
Maclin's Projected 2009 Season
Rec.
Yards
Avg.
TD
61
785
12.9
6