Alumni Alley runs every week on PhiladelphiaEagles.com and features a former Eagle who writes about his time in Philadelphia and his perspective after his NFL career ended. This week: Bill Bergey, former linebacker who is a member of the franchise's Hall of Fame. Bergey played for the Eagles from 1974-80 and earned four Pro Bowl trips and three team MVP honors in those seven seasons.
I played during a unique and very special time in the history of the Philadelphia Eagles. It was a time when the franchise was turning itself from a team that struggled so badly on the field to one that had to be reckoned with. We were able to take a group of players who rallied around our head coach, Dick Vermeil, and reach the Super Bowl in the 1980 season. To this day, the bond we have is extraordinary.
Vermeil, my head coach, my boss and my really good friend, instilled in us the idea of appreciating our teammates and he told us that it was OK to say that we loved each other. Doing that made us an even closer group.
To this day we have a strong relationship. Three or so weeks ago, I had Dick and about 15 of the guys who played on that 1980 NFC Championship team over to the house and we had a great time telling a lot of lies, laughing a lot, and staying throughout the night laughing and living that season all over again.
Vermeil was able to accomplish what Chip Kelly is trying to do now, and that is make the move from college to the NFL and build a winning culture with a team that has had some rough times of late. Kelly would do well to follow the example that Vermeil set forth.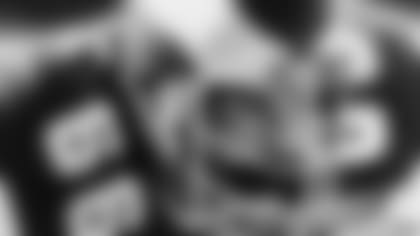 Dick's first message to every player was that nobody was above the team, and that to succeed in Philadelphia each and every player had to check his ego at the door. It was "all for one and one for all" and Dick was the one who pushed that on us. It's why he was so successful not only with the Eagles but when Dick was in St. Louis and in Kansas City.
When we got together recently, Dick addressed the group and again delivered a passionate speech, an inspiring message. He cried, of course, and it got to all of us. We did it for Dick Vermeil.
I've met Chip three times and I think he's a great guy with that similar message. There are similar traits in the two, but it could take some time. Chip has to clean the locker room and get rid of those who don't have the character that Chip wants. If Chip doesn't think a player is going to play for the team first, then that player won't be long for the Eagles. It happened in the 1970s and it is going to happen again.
We went through some tough times before we started winning. And to be honest, my first thoughts about Dick Vermeil were, "Where did they get this Harry High School coach?" He had rules about making us keep our helmets on, about when we could drink water and about not taking a knee on the practice field. I was an All-Pro player and I didn't need these rules.
Soon, though, I realized what Dick was doing. He wanted to establish discipline, and once he had his players assembled, he gave in to some of the rules. We could take a knee at practice. We could drink some water. He had his team and we knew what was expected of us. He wanted to see who was going to buy into his program. Once we did, we all worked in the same direction.
Vermeil tore a player down until the player had nothing left. Then Dick built the player back up once the season started, and we started to take flight. We became a pretty good football team and went 9-7 and made the playoffs before losing to Atlanta in 1978. Then we were a little bit better in 1979 and then in 1980 we were in the Super Bowl. We believed so much in ourselves and in each other and we went out and raised heck on the football field.
I think Chip Kelly has things going in the right direction. He had great energy. I know he's an offensive coach, but Chip understands the importance of defense and that he's going to have some growing pains.
If Chip is looking for a model of how to turn it around, he has a great example in what Dick Vermeil did to turn the Eagles around. Vermeil built the team around trust and love for each other, and in turn we all loved the coach. It started there and it continued on the field with a lot of victories for the Philadelphia Eagles.