All eyes around the NFL will be on the quarterback class at this event to see if anyone separates from the rest of the pack. With as many as six quarterbacks being mentioned in the first round of Mock Drafts, the week in Indianapolis will be important for the rest of the process. Here are the names to watch.
These are the players who analysts expect to see perform best in the athletic testing portion of the workout.
D'Eriq King, Miami – It has become less common for quarterbacks to go through the athletic tests in Indianapolis, but King may buck that trend. A former big-time recruit who began his career at Houston before transferring to Miami, King has been electric whenever on the field at the college level. Injuries have been an issue for him, and his size (5-foot-8, 198 pounds) may turn some off, but his dynamic playmaking ability sets him apart.
Malik Willis, Liberty – If Willis were to, in fact, take part in these drills, Willis would likely set some position records at the event. But his game is not just about athleticism, as he can throw it as well as anyone in the class as well.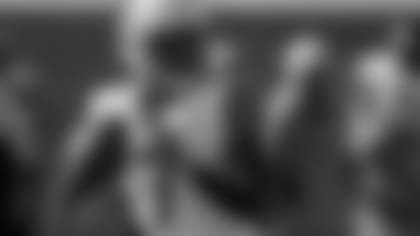 For the quarterbacks, what we get to see on television ultimately comes down to their throwing session with the wide receivers and tight ends in attendance. Overall, the quarterbacks will throw slant routes, out routes, curl routes, dig routes, post-corner routes, and deep go routes. Those last three routes call for the quarterback to push the ball down the field, and here are things you may notice on those passes.
Velocity and accuracy are important for any quarterback. See which passers are able to combine both elements on these throws.
It's hard for quarterbacks to make these throws, which require a bit of timing with the receiver, to guys they've likely never worked with before. It's always interesting to see which quarterbacks are just willing to cut it loose in this situation. Sometimes a pass is thrown right where it should be but it falls incomplete, it's important to note that those disconnects are not always on the quarterback.
Here are the players who have a chance to shine in these drills.
Matt Corral, Mississippi – Corral's ball placement and touch allowed him to be one of the most productive passers in college football the last two years, and those two traits should show up nicely in these drills. The tough, accurate passer was able to create with his legs and execute a well-scripted pass game that attacked every level of the field. Most in the media view him as a consensus first-round pick at this stage of the process.
Sam Howell, North Carolina – Howell jumped onto the scene early on in his career with the Tar Heels because of his ability to unleash the deep ball, where he showed more than adequate arm strength and touch on his vertical throws. This year, after losing a majority of his supporting cast to the NFL last spring, the numbers declined a bit, but those traits still show up. Many believe the arrow is still pointing up with Howell.
Kenny Pickett, Pittsburgh – Pickett was a four-year starter at Pitt, where he broke a bunch of records for the Panthers and helped lead them to an ACC Championship this year after most prognosticators predicted them to finish in the middle of the pack in that conference. The senior's repetitive accuracy from all throwing platforms was one of his "superpowers" for the Panthers this year, and that should transfer well to what he's asked to do in Indianapolis.
Desmond Ridder, Cincinnati – Ridder is a big, athletic passer with a strong arm. His ability to drive the ball to all areas should impress at Lucas Oil Stadium. What has a lot of people excited about Ridder? Not only does he have the traits, but he went 43-4 as a starter over the course of his career with the Bearcats, leading them to the College Football Playoff as a senior, the first school outside of the Power 5 Conferences to reach the tournament.
Carson Strong, Nevada – Strong's ability and willingness to push the ball downfield and be accurate from the pocket were all impressive on film, and now he can do it on the big stage at the Combine. Known for his ability to work the pocket, Strong's consistency as a passer will serve him well in these drills.
Malik Willis, Liberty – Willis' raw arm talent wowed people at the Senior Bowl, particularly in the harsh weather. The elements won't be a factor in the dome, but the way the ball pops out of Willis' hands will still be evident. Willis is a dynamic athlete, as I described above, and the tools that he presents are enough to get anyone excited.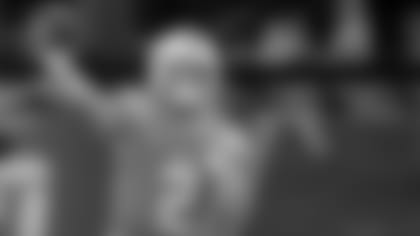 All of these players have great stories to tell, but who has taken the most unique journeys to get to this point?
Bailey Zappe, Western Kentucky – Every year there are small-school prospects who come up through the draft process where you can't help but wonder, "what would this guy have looked like had he played at a higher level of competition?"
Zappe would have been that guy had he entered the 2021 NFL Draft out of Houston Baptist, where he set fire to every record book at the FCS level. Instead, he chose to step up to the FBS level with a Group of Five program in WKU, where he threw a whopping 62 touchdowns this season while winning Conference USA MVP honors. It's easy to root for a story like Zappe's.
These are the players with a special tie to the City of Brotherly Love or to the Eagles that you should keep a close eye on.
Matt Corral, Mississippi – Corral was a two-year starter for Lane Kiffin and the Rebels as one of the top passers in the country over that span. Not only did Kiffin coach Jalen Hurts at Alabama, but Corral also comes from a storied high school program in Long Beach Poly in California, where Eagles legend DeSean Jackson graduated from before heading to Cal and eventually the NFL.
Kenny Pickett, Pittsburgh – Pickett grew up an Eagles fan and was teammates with Eagles cornerback Avonte Maddox in his first year on campus and hails from Oakhurst, New Jersey, an Ocean County town not too far from Philadelphia.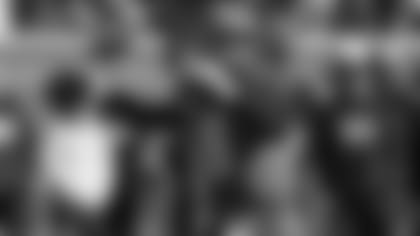 Everyone else who will take part in the events in Indianapolis (in alphabetical order):
Jack Coan (Notre Dame), Dustin Crum (Kent State), Kaleb Eleby (Western Michigan), Cole Kelley (Southeast Louisiana), EJ Perry (Brown), Brock Purdy (Iowa State), Skylar Thompson (Kansas State)
We get to read all about the measurements for all these players over the next few weeks, but wouldn't it be nice to have some context? What is considered a "good" 40-yard dash time? What about arm length? The broad jump? Here's what the average player drafted at each position has looked like over the last decade (based on my own personal research).
Unofficial 40-Time (Stopwatch): 4.80 seconds
Official 40-Time (Laser): 4.82 seconds
10-Yard Split: 1.65 seconds
3-Cone Drill: 7.09 seconds
Short Shuttle: 4.33 seconds