The two-day Eagles Style Lounge event, which continues on Sunday and is open for those who have tickets for the Eagles-Giants game (the Style Lounge opens at 10 a.m. in the Headhouse Plaza), has a world of options for the female population that loves the NFL, which according to league research accounts for 45 percent of fandom and drives 70-80 percent of consumer spending.
Women, clearly, are in the game when it comes to the NFL.
"I saw online that the Eagles were having this event and I wanted to check it out and I had such a great time," said Kathy McCrossin from Garnet Valley, in Delaware County in the western suburbs of Philadelphia. "I've loved the Eagles since I was a little girl and my family has had Eagles tickets since Franklin Field. This is a fabulous event.
"I'm glad to see things geared towards women, and they have a lot of great, great gear in there."
The Style Lounge features an area where women can get a free "Fanicure" – a manicure with Eagles colors – and plenty of displays with fashion ranging from tee shirts and hats to stylish tops, sweatshirts, pants, jewelry and even a large area with kitchenware.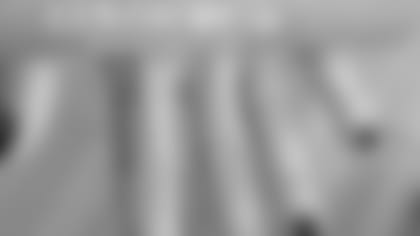 Alyssa Milano's "Touch" NFL clothing line is part of the show, along with apparel from Nike and 47 Brand. The league increased its women's clothing line in earnest in 2010 and the women have responded as active consumers who have joined their husbands, boyfriends and male friends in the stands, in front of the television and in fantasy football leagues.
"I bought something to wear to the game tomorrow, and then I stopped in the Pro Shop to get my husband something as well," said McCrossin. "I joke, because when my parents had seasons tickets when I was really little, they never thought to ask me to go to the games. It was always about my brothers. As I got older and expressed that I was interested in the games, they started bringing me.
"In the beginning there weren't many women at the games, but that's not the case now. The culture has changed and the atmosphere has changed and that's a good thing for all of us."
Darlene Owens brought three teen-aged girls from Laurel Springs, N.J. to get the fanicures and do some shopping, and as they left Lincoln Financial Field late in the morning, they were in a great mood.
"We had a blast, did some shopping, and had so much fun. I think it's awesome," said Owens. "The girls were excited about it. I told my daughter and she immediately had a couple of her friends come along and we are glad we did. It was perfect."
The Pro Shop at Lincoln Financial Field has a large women's line of clothing in stock throughout the year, but the Style Lounge added some pizzazz with a DJ spinning some tunes, some COVERGIRL representatives offering style advice and Renee Reese, wife of former Eagle Ike Reese, helping out with some fashion tips.
"We're big Eagles fans, and tomorrow is my 30th birthday, so we decided to come down and check it out and it was fun," said Danielle Stemrich, who came all the way from York, Pa. for the event. "There were so many great clothes, the jewelry was really cool and I loved the belts. I have some Eagles jewelry at home and the line keeps expanding."
That's the idea. The female fan base is growing and growing, and the NFL is wise to keep the ladies happy with events like the Eagles Style Lounge, presented by COVERGIRL, sure to be a big hit in cities throughout the league.