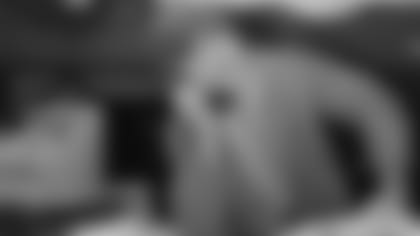 When Jerry Sisemore was chosen by Philadelphia with the third-overall pick of the 1973 NFL Draft, he didn't stroll across the stage and bear hug the commissioner. No, the University of Texas offensive tackle simply answered an early morning telephone call.
"I thought it was a joke," said Sisemore, a consensus All-America selection in 1972. "I hung up and they called right back and said, 'You've got 15 minutes. We're fixing to draft you with the No. 3 pick. Do you want to go to Philadelphia?' I said, 'Yeah!' So they said, 'Okay, stand by.' And about five minutes later it was over with.
"It was a tremendous blessing. I was excited about going to Philly. I didn't know much about the city, but I knew (fellow Texas alumnus and Eagles safety Bill) Bradley was there. And that the new head coach was Mike McCormack and the new offensive line coach was John Sandusky. The fact that they wanted me in the first round with their first pick was exciting. So I was all over it."
Lining up at right tackle, Sisemore shared the huddle with fellow rookies Guy Morriss at center and tight end Charle Young. And also with 11-year veteran quarterback Roman Gabriel, whom the Eagles had recently acquired in a trade and was someone Sisemore had watched play on TV for years.
"It's like, here he is," Sisemore said. "And man, he's really a great guy. Calm, collected, been there, done all of that. He didn't care about stats or anything. He just wanted the team to go together. We were all fresh, brand-new and welcome to Philadelphia.
"And then you line up on the same field with Bob Lilly and Deacon Jones, Carl Eller and Claude Humphrey, I mean, it's just like, 'Wow, I'm here.' I better get my mind right or I could be gone."
Well, not so fast. Even though the Eagles struggled a bit, Sisemore was solid at tackle during his first three seasons. He, however, took a step to his left after Dick Vermeil became the new head coach in 1976, and became the starting right guard.
"The thought was that we needed a guard and there was a guy that they'd got from Baltimore, Ed George, and that he probably could play right tackle," said Sisemore. "So Coach Vermeil moved me. There were so many places that we needed to improve, but at least we got a Band-Aid over that one."
With a few more bandages here and there and maybe a tourniquet or two, the Eagles were on the mend under Vermeil.
"There were times when I don't know if there would be many people left at the game, but I do know the Philly fans had surrounded the Eagles' entrance and exit from the field, and man, they were cussing and fussing and booing. They were not happy," said Sisemore of the Eagles' nine wins in the first two years of the Vermeil era.
"I was telling Stan Walters, the other tackle; 'Can you imagine this place when we win it all?' He looked at me like; 'Yeah, I can do that. Sure.' It was amazing. We beat Dallas in Philly for the (1980 NFC) championship and it was awesome. We were at the top of the heap in five short years. And to go from one of the worst to the Super Bowl in five years in the City of Philadelphia is like ... it was beautiful. I couldn't have drawn a picture like that."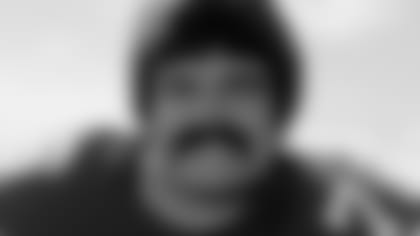 With the conference title in hand, next up was a date with Oakland in Super Bowl XV. Sisemore was in the fourth grade the last time the Eagles played in a game for the league championship, beating Green Bay for the 1960 title. In 1980, he and his teammates were a little green behind the ears when they faced the Raiders under football's biggest spotlight.
"We (arrived in New Orleans a week before the game) and had a two-hour workout. And then we had two-a-day (practices) for two days," Sisemore said. "That's the way Coach Vermeil approached the game. The best way to kill time is to work it to death.
"We took the hotel out by the airport because it was away from the distractions of Bourbon Street. So basically, we were locked down. We just sat around and thought about it for a week.
"(The Raiders) were loose as a goose. They came to town and went straight to Bourbon Street. They started working on Tuesday afternoon, the regular work week.
"We were ready to play on Friday. And then by the time that game time came around (on Sunday), we were kind of out of gas. Which, I guess if you were going to find excuses, that'd be how first-time Super Bowl teams do. They don't know the distractions. They don't know how to handle that stuff."
Hindsight being 20/20 ...
"(A few months after the game) I was out driving around and it was 10 PM, and I drove to (Vermeil's) house," Sisemore said. "We had a heart-to-heart about it. He took full responsibility that he didn't manage the week because he didn't know. He was trying to make a statement that we're the Philadelphia Eagles and we're about integrity and the Oakland Raiders were about, 'Just win, baby.'"
Sisemore may not have helped Philadelphia win the Super Bowl over Oakland, but his 12-year career with the Eagles was recognized in 1991 when the two-time Pro Bowl tackle was enshrined into the team's Hall of Fame.
"That's the highest honor that the organization can place on a player, to single a player out. But the real blessing was that Stan Walters and I went in together," Sisemore said. "Thank you, (then-team president) Harry Gamble. Bless your soul for making that happen."
Now making his home in Lago Vista, Texas, Sisemore is a sales agent for 1431 Real Estate, and also owns and operates Rock Marina on nearby Lake Travis.
"I grew up in the panhandle of Texas, north of Lubbock," said Sisemore. "There were no green trees and the water was always kind of sandy and brown colored because it ran off of the fields.
"When I got down to Austin, there were beautiful green trees. And then Lake Travis, you could stand in the water and see your feet. And it's all right out in front of the house. It's absolutely beautiful. A great place to raise children and dogs."
Sisemore and his wife, Lisa, have five children: Grant, Chris, Ashley, Josh and Piper as well as five grandchildren and one dog, Bo.