Moving up in the first round of the NFL Draft isn't anything new for the Philadelphia Eagles. Not only did they do it this year with Cleveland to select North Dakota State quarterback Carson Wentz, they also did it in 1991 with Green Bay and chose Tennessee's All-America offensive tackle Antone Davis with the eighth overall selection.
"When Philadelphia traded for the pick, I was really pumped," Davis said. "I'm going to a team that's got a fantastic defense, a fantastic offense and I get to go be a part of that."
Davis faced the key member of that "fantastic defense" every day in practice when he lined up across from future Hall of Fame defensive end Reggie White.
"That was very, very defeating at times. Reggie was one of those guys that just did whatever he wants. He was so strong. Although you never get a victory against the guy, you know you're learning," Davis said. "Reggie would always give me a pep talk right before games. He'd say, 'The guy you're going up against is not nearly as good as me, and you blocked me in practice a lot. So you go out there and do well.' I loved being around Reggie, and I loved learning from him."
Davis would spend just five seasons with the Eagles. How could things have worked out better for him in Philadelphia?
"I can tell you I wish that I had played better. I wish that I had given the game as much as it gave me," Davis said. "Having said that, I had Bill Walsh as an offensive line coach. Then the following year, Bill Muir, and then right after that I had Bill Callahan. So you go through three different offensive line coaches. In front of people who don't know, you might think, 'The system is the system. Everything's the same.' Well, almost every offensive line coach will have a different philosophy to how they approach blocks and what they need you to do.
"When you have those kinds of changes it can really throw you off. It's like starting over, and then stopping, and then starting over. And if you just look at the history, most players, it takes two or three years to really jell into a system. And if that system's constantly changing, you're going to struggle.
"And then not only that, if you watch most teams now, typically they're going to block with their five linemen, and then they're going to get help. They're going to have a back chip block a defensive end. The tight end is going to stay in a couple of times to help block. I got none of that from Rich Kotite. I was kind of on an island. And I think that was unfortunate. Because I was a first-round pick, I was expected to be able to block the Hall of Famers that I'm going up against. And the fact of the matter is no matter who you are that may not necessarily take place without a little bit of help. Especially in the beginning."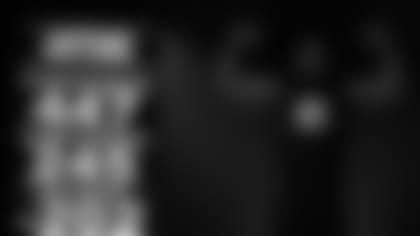 Following two seasons with Atlanta, Davis retired in 1998 and got a Series 7 license to work with investments and insurance. He then bought and sold real estate. In 2011, Davis was a contestant on the NBC television show The Biggest Loser.
"It turns out I'm just by nature a stress eater," Davis said. "If I have things that are not going well, I turn to some type of comfort food. And so my weight crept up and before I knew it I was over 400 pounds. It wasn't until I was 476 pounds ... I remember getting on a scale and looking at myself going, 'You're 24 pounds away from 500.' It just blew me away. I didn't physically think I could actually get that big, but I was 476 pounds. I'll never forget it.
"That coupled with Reggie White passing away, Harry Galbreath passing away, all these NFL offensive and defensive linemen passing away; I started looking closer to home. I realized there are actually seven guys that were former (college) teammates of mine that all passed away. All younger and all lighter than me. So here I am the heaviest guy, and the oldest guy, and I'm not dead yet. I think it was just a reality check. If you don't do something, you are going to die. There are no ifs, ands or buts."
After losing a total of 202 pounds and getting his weight down to 245, Davis finished the competition in second place. And even though he's added some of that weight back, he continues to exercise and feels much healthier than when he was a few sandwiches shy of 500.
"I don't think anyone is able to keep their finale weight," Davis said with a laugh. "It's an unrealistic weight at that point. I've gained some weight back, but I'm still in great shape. I'm able to do a lot more things. I'm still very active. And I can tell you I'm in a much better place than I was before going on the show. I feel great."
Since 2012, Davis has been back on the University of Tennessee campus where he is the football team's Vol For Life coordinator.
"Life experiences let me know that this is a job that would fit my personality," Davis said. "It's something I knew I would be good at. My goal with the program is to just grow it, become a program that really helps these players. We focus on football, but we also know that there's life after ball and so my main goal is to make sure these players are prepared for life after football and they're able to go out and get great jobs, not just an okay job cutting grass. We want our guys to be well-rounded individuals that can handle themselves in any environment.
"When I was here, we didn't have this kind of program. It was kind of sink or swim. Now we're providing support, we're providing that extra layer of protection for these kids and making sure they don't fail and give them the best opportunity we can to help them succeed."