 They didn't realize it at the time, but the Eagles sold themselves.
While at Boise State, Quintin Mikell watched the team from afar and became a huge fan of free safety Brian Dawkins. Because of that and the lack of depth at both safety positions, when he wasn't chosen during the 2003 NFL Draft, Mikell felt that Philadelphia offered the best opportunity to make a team as a free agent.
"I didn't come with the mindset of, alright; I'm going to beat out these guys," Mikell said. "I came with the mindset of at the very least, learn as much as I could from them. Learn as much as I could about the system by watching them, and then just see what happens after that."
What happened was that Mikell was afforded the time to became a standout contributor on special teams as well as a key backup at safety. He was on the field in short-yardage and goal-line situations.
"Everyone's a little bit different," Mikell said. "There are some guys that come in who are ready to play right away and there are some guys that it takes a year or two. I feel like I had the ability, but the other aspects of the game, I didn't have yet. What I struggled at was playing deep middle, playing deep halves, because I didn't do a whole lot of that in college. So it took me a while to really get ready."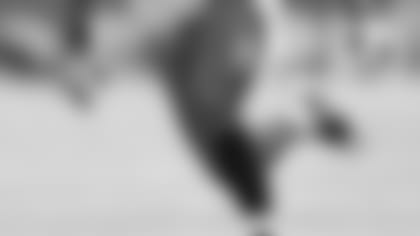 He proved to be worth the wait. After leading the Eagles' special teams in tackles two consecutive seasons and helping them reach Super Bowl XXXIX, Mikell defined dependability in 2007 when he started five games at free safety in place of Dawkins and six games at strong safety after Sean Considine due to injuries. Mikell would lead all defensive backs that season with 98 tackles.
Becoming the starting strong safety in 2008, Mikell led the Eagles with what would be a career-high 169 tackles. He also posted what would match a career-high three interceptions, nine passes defensed, two sacks and four forced fumbles. The Associated Press recognized his efforts and named him a second-team All-Pro.
Mikell was with the Eagles for a total of eight seasons. He led the team in tackles two other seasons and was chosen to play in the Pro Bowl following the 2009 season. Mikell finished his career after three more seasons in St. Louis and Carolina.
"I felt like I was a guy that took every opportunity that was given and I made something of it," said Mikell. "I was a guy that didn't get a lot of pub and lack of a better word, respect. Not getting drafted and all that stuff. I did it the hard way and ended up making the team, becoming a starter, being a special teams MVP, which I'm very proud of, making it to the Pro Bowl and making it to the Super Bowl.
"I felt like coming from the bottom, I was able to do a lot of things that many people wished that they could do in the NFL. I've been truly blessed. That's something I'm very proud of. I think I made the right decision signing with the Eagles because everything's been perfect ever since."
Sometimes football takes a backseat. Prior to the Eagles' 2006 regular season game against the Saints in his hometown of New Orleans, Mikell visited the city's Ninth Ward, where Hurricane Katrina did so much damage in August 2005.
"That was tough," Mikell said. "I think the most surprising and alarming thing to me at that time was that everything was still in shambles. I hadn't been back since before the hurricane and the houses were all still untouched. It was really hard. It broke my heart to see my grandmother's house that way.
"It's just crazy because not only did that hurricane tear up all the homes, but families were displaced. My family's all over the place now. We can't really say, 'Hey, let's have a family reunion. Let's all go back home to New Orleans.' Because there's nothing there. It's pretty tough, but everyone is still strong and we're still trying to get over it."
Now in the process of building a house in South Jersey, Mikell and his wife, Cherie, have three children. Trey (Quintin III), 8; Champ (DeAndre), 6; and Mila, 4. They are expecting another daughter in January.
Mikell returned to the Eagles during this summer's Training Camp as a coaching intern on Chip Kelly's staff.
"It was a lot of fun. I learned a lot," Mikell said. "Chip totally changed my whole perspective on football and the way it's coached and the way you play. They're going through a little bit of a rough start right now, but I absolutely believe in him and his coaching staff and what they're going to get done.
"I would love to coach, but the one thing that was tough is it's tough on the family life. With me having a child on the way and building a house, it just wasn't in the cards at this moment. But I would definitely love to do it in the future. I just hope that I get another opportunity to show what I can do. I loved it."
*App users can click here to watch Quintin Mikell visit his hometown of New Orleans for the first time following Hurricane Katrina.