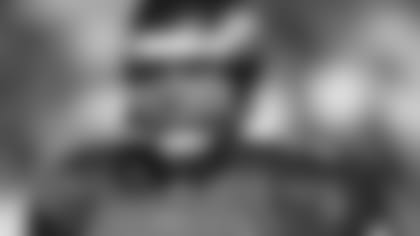 Sean Landeta arrived in Philadelphia as a free agent in 1999 with an impressive résumé.
Following three seasons in the USFL with the Philadelphia Stars, he punted for 14 seasons in the NFL with the New York Giants, Los Angeles and St. Louis Rams, Tampa Bay Buccaneers and Green Bay Packers.
"I had played in Green Bay in 1998 and had one of my best years," said Landeta. "So in '99, I was a free agent and it came down to the Dolphins and the Eagles, and I signed with the Eagles. There were a couple of reasons. One, I had played in Philadelphia with the Stars so I was familiar with the town. And another reason is the fact that I had played the year before in Green Bay and had gotten to know Andy Reid.
"I knew that he had seen me play for a full year and I'd have a real good chance to compete for a job because at that point I was 37. And as you get older as a player, you just like to know you're going to go somewhere where someone has seen you play and you feel like you'll get a real good opportunity to make the team.
"All the years I played for the Giants (nine seasons) and came back as a visiting player, for me, it was almost like a home game because I was so familiar with the Vet. And when I came back to play there again, it was. I said to myself, 'Wow! In 1983, I was here playing for the Stars and now it's 1999.' It was nice to come back to a place that I was familiar with."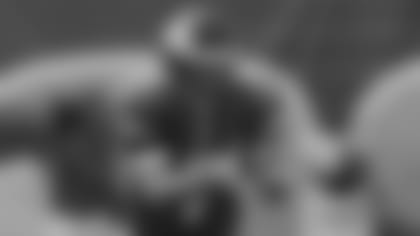 His new teammates and Eagles fans alike were familiar with Landeta's experience and success. He was, after all, a five-time All-Pro and two-time Super Bowl champion with the Giants. Nevertheless, Landeta didn't rest on his accomplishments and played with the enthusiasm of a wide-eyed rookie.
Struggling through a 5-11 season in 1999, the Eagles were then able to turn things around the following year and beyond. They won 11 games in both 2000 and 2001, and 12 in 2002. Making the playoffs each year, they played in the NFC Championship Game twice.
"I think a combination of the players and the system that Andy brought to the Eagles definitely was a major factor," Landeta said. "Andy had been around a lot of winning while in Green Bay, so he saw and lived and knew what worked and he was able to bring that here."
Officially retiring from the game in 2008, Landeta spent 22 seasons in the NFL and the three in the USFL. He was named to the NFL's 1980s and 1990s All-Decade Teams, and was also a member of the Eagles' 75th Anniversary Team.
"It was a great honor to be voted onto that," said Landeta. "The three years I played in the USFL along with the five years I played with the Eagles, I spent a lot of time in the city and I'll always be part of Philadelphia. Just to be a part of that was a great honor and a great thing for me in my career."
At least one more honor could possibly be in his future. And it's a huge one. Last year, former Oakland Raiders punter Ray Guy was enshrined into the Pro Football Hall of Fame in Canton, Ohio. Could that have opened the door for other worthy special teams stars such as Landeta?
"It certainly was great for him to get in. I've actually been on the ballot the last four years, and I have not made it to the top 25 yet. But it's really nice to be on the ballot," Landeta said.
"Maybe one day that could happen. But there are a lot of guys that have been waiting to get in. And if you look at the list of guys (becoming eligible) over the next 10 years, certainly there are others that will and should get more consideration than I will. Maybe one day I can make that 25 and if that happens, we'll see what happens after that."
Landeta and his wife, Donna, split time between Bucks County, Pennsylvania and Long Island, New York. He has a son, Joe, who recently graduated from high school and will attend college in the fall.
Although retired, Landeta keeps busy with events and appearances. He also works as an analyst during football season for TV and radio stations in Philadelphia and New York.
"The thought is when you retire, you relax," said Landeta. "But in reality, I end up doing so many more things than when I was a player." !
http://www.philadelphiaeagles.com/news/article-1/Where-Are-They-Now-CB-Bobby-Taylor/9a9bb5ed-bd34-4205-b403-aeb2b20010ec">Where Are They Now? CB Bobby Taylor READ: Where Are They Now? K Tony Franklin