Changes were in the wind for the Eagles in 1964.
The team had a new owner in Jerry Wolman, a new head coach in Joe Kuharich. And no fewer than 21 new players! Don Hultz, a second-year defensive lineman, was one of those new players, arriving in Philadelphia after being acquired as part of a six-player trade with the Minnesota Vikings.
Was he surprised to have been included in the deal?
"Well, not really because they had chosen several high draft choice defensive linemen (including Carl Eller in the first round)," said Hultz. "There were 13 or 14 rookies that made the team with me in Minnesota, and then four of us got traded over to Philadelphia for (running back) Ted Dean (and the rights to rookie quarterback Bob Berry). (Dean) was an old teammate of (Vikings coach Norm) Van Brocklin, so I wasn't really surprised. But it was a surprise because I had never experienced anything like that before."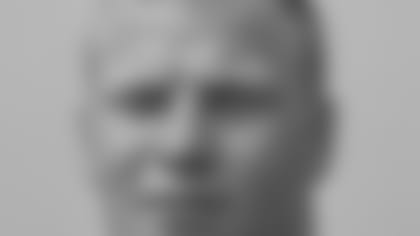 Hultz, who was undrafted out of Southern Mississippi, had an eventful rookie campaign in 1963 by breaking the NFL record for fumbles recovered in a season. Ironically, he set the mark during the Vikings' regular-season finale at Franklin Field in Philadelphia, when he came up with his ninth recovery after picking up a loose ball from quarterback Sonny Jurgensen. He also helped Minnesota on the scoreboard that afternoon when he intercepted Jurgensen (who was playing in his last game as an Eagle) and returned the ball 35 yards for a touchdown.
After suiting up for Philadelphia, Hultz, who had a proven nose for the ball, showed that he was versatile, as well. He began at defensive end and was moved to middle linebacker after Dave Lloyd was injured. After suffering a knee injury that required surgery himself, Hultz returned to defensive end the following season.
Fully healthy in 1966, he helped the Eagles post a 9-5 record and earn a berth in the Playoff Bowl against the Baltimore Colts.
"That was an achievement because the first-place team went to the playoffs against the AFL," said Hultz, "and we went down to (the game's site in) Miami to play for the pension fund.
"We had a good continuity of ballplayers. But after that year, they felt like we needed a couple additional players. So they traded for a couple players and things didn't work out personnel wise. Mr. Kuharich just couldn't handle the new boys they brought in. The morale started going down and the team went down. At the end of his term there (in 1968), we played the last game of the year and it had snowed all over the place, and the fans were snowballing Mr. Joe."
The Eagles, meanwhile, were snowballing down the yearly standings. The Playoff Bowl appearance was followed by seven consecutive losing seasons. How did Hultz and his teammates keep their confidence up?
"You did the best you could. One year (1971), they terminated one of the head coaches (Jerry Williams) and Eddie Khayat took over (after three games) and we had a great rebound and went 6-4-1 (the rest of the season). He was named the comeback coach of the year and things looked rosy, but we got into personnel problems," Hultz said. "We signed several key players and started bringing in new players and the morale just went down.
"They labeled a lot of the backup people as marginal ballplayers and started moving them around – cutting them, trading them – bringing in new people and just had a different type of organization. You lost a lot of your continuity."
After concluding a 12-year NFL career – 10 with the Eagles – in 1974 with the Chicago Bears, Hultz made his home in Memphis, Tenn., and began a second career.
"Back in the '60s, you had to have an offseason job because (pro football) wasn't a big high-salary business (like it is today)," Hultz said. "So during the offseasons, I was involved with the sheriffs department's juvenile squad in Shelby County and was able to obtain a position with the Shelby County's Attorney General's office as a criminal investigator. I worked for them for 20-some odd years before I retired five or six years ago. That was a little different than playing football, but you've got to eat."
Hultz and his wife, Ann, still live in suburban Memphis. They have three children and three grandchildren, and he keeps busy by taking care of his 15.5-acre property and raising gardens.