Former Eagles general manager and head coach Joe Kuharich may have had a swing and a miss the first time he tried to land Gary Pettigrew, but that was not the case after he selected the defensive lineman in the second round of the 1966 NFL draft.
"I had dealt with him four years earlier when he was the head coach at Notre Dame, but I ended up going to Stanford because I was frankly tired of winter," laughed Pettigrew, who was born in Vancouver, Canada, and raised in Spokane, Wash. "It was kind of a strange situation because I was talking with Philly; San Diego (AFL); and Vancouver (CFL), because I was still a Canadian citizen at that time. But I wanted to be in the NFL. It was a stronger organization and Kuharich seemed pretty interested. I just felt that would be a better move."
Pettigrew had an advantage before he made the 2,531-mile move to Philadelphia.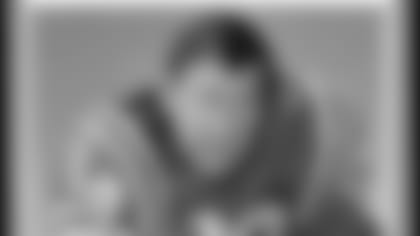 DT Gary Pettigrew's player card
"I used to work out with Floyd Peters. He was an Eagle (defensive tackle) and a friend who lived in the Bay Area. And he was a friend of Paul Wiggin, who played for the Browns, and Monte Clark, who played for the 49ers. I had met Paul because he had helped out the Stanford coaching staff in the spring one year and asked me if I wanted to work out with them. I said yes."
While working out with and picking the brains of the veterans for months before his first practice at the Eagles training camp proved to be a great decision by Pettigrew, it didn't hurt that he passed the "Boomer" test once he got there.
"Bob Brown, the All-Pro offensive tackle, he was the king of the team, really. I think it was the second or third day, Kuharich had us square off in a one-on-one (drill). I have no idea why he did that, but he did," says Pettigrew. "The whole team gathered around in a circle and watched. They put (running back) Tom Woodeshick behind him with a football and a center would snap the ball and then I'd try to get off of Bob Brown's block and make the tackle on Woodeshick. Bob weighed 300-plus pounds and I was about 255. I had some good success standing him up and getting off him, but by the time I did, I was 3 to 5 yards downfield.
"Bob said to me after that, with that deep voice, '"Petty," that's the hardest I've been hit in a long time.' I had a good rip and it was effective. Bob was gracious enough to pull me aside and make that comment."
After proving himself against the future Hall of Fame offensive tackle, Pettigrew won a job as a starting defensive end as a rookie. However, the coaches would eventually decide to move him down the line.
"My second year, I went inside to defensive right tackle and Mel Tom took that right end position," Pettigrew said. "Don Hultz was the left defensive end, so that was a pretty good crew. Mel was talented and you like to play with people who are strong performers. Floyd was very good. He taught me a lot and it was a good situation."
Playing on the defensive line with skilled teammates may have been a good situation; however, the same could not have been said about the Eagles' record. Philadelphia posted a 9-5 mark in 1966, but lost to the Baltimore Colts in the Playoff Bowl. That was followed by seven consecutive losing seasons. Pettigrew and the others lost morale as well as the games.
"There's not much you could do. In those days, I didn't have an agent. I would regularly go in when it was contract negotiating time and talk with Joe (Kuharich). I'd say, 'This is not good here. We're not doing too well. I'd like to be traded,' But he would never do it," Pettigrew laughed. "He would just kind of stare at his desk and throw his hands up in the air and say, 'I don't think we're going to do that.' And then he'd come up with some line about how things are going to get better. They've got this new coach or that new situation. But that was a good 'ol boys kind of a group. When they'd bring in a new coach, it was somebody that they knew."
Despite the lukewarm shoulder and company line speeches from Kuharich, Pettigrew managed to stay excited and play the game with pride.
"There were other rewards. Money certainly wasn't one of them although at that time, the amount of money we were making was very good based on what everybody else was making in the economy," Pettigrew said. "So your motivation to play was all the other stuff - The position of being a professional athlete in a city like Philadelphia and the fans. And just the excitement of traveling and playing in the games and doing something you were really good at.
"I was able to play nine years. That was an accomplishment considering the injuries and each year someone trying to take your job. And playing on a team that didn't win much, that was a real psychological burden. But when you're playing, you're focusing all your attention on improving your own performance. There were several years where I led the defensive line in tackles, which was nice."
Pettigrew and his wife, Patti, have made a nice living for the past 22 years in the Pacific Northwest where they've built their business – Spokane Exercise Equipment and Sales.
"I had retired (from the NFL) in '74 and took a couple of years off (and then went to work) for American Sign and Indicator," said Pettigrew. "We were selling major league scoring and information systems to major universities, professional teams and municipalities. There were eight of us that covered the whole United States. I did real well there, but the travel was awful. You're on the road constantly. I finally got out in '84 and was married for one or two years and my wife and I decided to (start our own company)."