Michael Zordich loved his time in Philadelphia as a hard-hitting, smart, big-play strong safety. He played five years as an Eagle, earning the adoration of a fan base that recognized him as one of them: a meat-and-potatoes player, a tough guy, a man who appreciated the position he was in.
But when he retired from the NFL after the Eagles' dreadful 3-13 season in 1998, Zordich figured that maybe he had experienced for the final time the full-throated Eagles crowd.
A whirlwind experience in only a matter of months landed Zordich back in Philadelphia, as a defensive coaching intern with the Eagles. Zordich was hired after he got the "itch" to return to the NFL and then, from his Ohio home where he spent the last 10-plus years coaching his kids in youth football, sent letters of inquiry to all of the contacts he made during his playing days. The Eagles were one of the teams that answered his letter. They invited him to the post-draft minicamp at the NovaCare Complex and Zordich, who had actually been hired in the meantime by Youngstown State as a safeties coach, couldn't resist.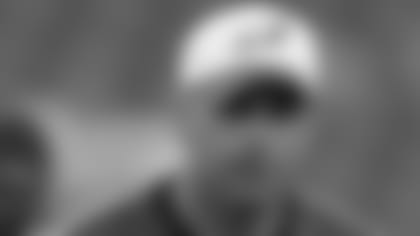 DB Mike Zordich
"Once I got here and was part of this environment again, it was awesome," said Zordich, who spent years coaching at Cardinal Mooney High School with his kids and who then went to the Senior Bowl and then the NFL combine to scout around and see if there were any job openings around the league. "Being around the coaches and knowing their routine a little bit, seeing how they related to the players and knowing what kind of success the Eagles have had, it was just something I wanted to do.
"Once I got here and saw it all, I didn't want to leave."
As it turned out, Zordich didn't have to leave. After that May minicamp, Zordich resumed his duties at Youngstown State and kept his eyes and ears open. Head coach Andy Reid invited Zordich back for each of the post-draft camps, but Zordich was working his job in college and was devoted to that position, even though he made it very clear to Youngstown State that the ultimate goal was to return to the NFL.
Zordich clearly impressed the Eagles enough to get offered the coaching position in June. He quickly formed a relationship with the staff and the players and Reid reached out to Zordich, who had designs on coaching when he was active on the field.
"Even when I was playing, I knew I wanted to be a coach someday," said Zordich. "When I was done playing here, I had ample opportunity to stay here. Mr. (Jeffrey) Lurie had asked me a few times if I wanted to stay, Emmitt (Thomas, former defensive coordinator) asked me, Ray (Rhodes, former head coach) the same thing. I had the opportunities to continue. But at the time my kids (three sons) were very young and I knew the time it took to be a good football coach.
"And it was the end of my 12th year, it was a miserable year — we were 3-13 — and I was done. I was just done for a while. Professionally, was it the right thing to do? No, absolutely not. But from the family standpoint, to have a chance to be a big-time part of seeing my sons grow up, it was the right thing to do."
Zordich now is responsible for aiding special assistant to the defense Brian Stewart and for organizing practices. He is in the infant stages of his NFL coaching career and is just now understanding the total commitment to the job. It is much different than the time Zordich, a student of the game that allowed him to play for 12 NFL seasons, put in when he wore the uniform.
So he has jumped into the profession full go, and is loving every bit of the experience. Zordich has a chance to grow up quickly and learn the ropes in the NFL.
If his experience coaching is anything close to the enjoyment he had as a player with the Eagles, Zordich is going to be all smiles this season.
"I loved every moment of my time here. This place, we've always called Philadelphia our second home," said Zordich. "It was so great playing here and living here. For me being back here, part of this, it's surreal. It really is. I'm still pinching myself. This coaching staff has welcomed me with open arms, and I understand that Andy Reid runs the best staff in the league.
"When Andy called me and told me of his plans, I was like, 'Whoa.' I couldn't believe what I was hearing. I'm back in Philly, loving this whole thing."