Understand that this is nothing more than an accumulation of notes and moments that happened as the Eagles, with head coach Chip Kelly leading the way, concluded their full-team minicamp on Thursday at the NovaCare Complex.
So, without further ado, a look back at the practices since the Eagles embarked on an aggressive offseason campaign to improve the roster, and a look ahead at what all of this practice time might mean when training camp arrives on July 26 ...
The depth chart doesn't mean very much at this point. Kelly has players going on and off the field so quickly that you learn that what he wants is to see as many reps per player as possible to help the evaluation process and to aid each player's comfort level within the schemes. That said, the offensive line needs continuity, and having Jason Peters, Evan Mathis, Jason Kelce, Todd Herremans and Lane Johnson on the field together, left to right, was very much a positive. The offensive line has some definite momentum for training camp. That group is as athletic as the Eagles have had in the last couple of decades.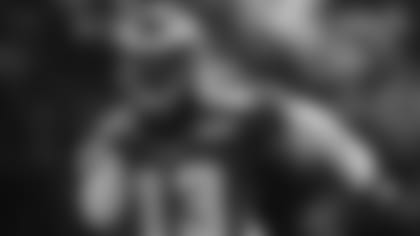 Kelly does things his way. That was the reputation he had coming in and it is easy to see in his practice routine. He wants a fast tempo. He wants players getting as many reps as possible. He wants to see as much as he can from as many angles as he can, so there are more cameras employed at practice than there have ever been here. Kelly tries to gain any advantage he can find, and he doesn't stop thinking of ways to learn more about his players, or of ways to improve their performance and win more football games. Kelly loves the game, that much is clear. He is always working to improve.
Quarterback competition? Sure is one. And the opinion here is that the starter won't be named until midway through the preseason schedule, at least. Who has the edge now? Impossible to say. It would inaccurate to toss out a guess. But I liked what I saw from all of them. Michael Vick looked very decisive in play. Nick Foles was mobile enough and had command of the concepts in the running game and he had no problems throwing the football. Looked outstanding. Matt Barkley's arm, which some pre-draft analysts criticized, looked fine to me. Dennis Dixon is going to be in his mix as well, as he is athletic and has a strong arm. G.J. Kinne has the arm and he's clearly an athlete, but let's be honest: He has a lot of talent in front of him.
How to define the offense? There's a lot to take in. Kelly wants to spread the defense out and take advantage of some matchups in both the passing game and in the running game. A lot of people will label this a "college offense," but is there that much difference these days? I see screens and down-the-field throws and quick outs and timing passes and I see a running game that can attack both on the edges and between the tackles.
Don't label the offense until we have seen a full month of it into the regular season. The Eagles can line up in shotgun and under center. They have a stable of outstanding running backs, a bunch of very talented receivers and some ultra-talented tight ends.
I think coordinator Bill Davis is going to have an aggressive defense with some blitz elements that resemble what we've seen from some of the coaches Davis has worked with in the past. Could the Eagles defense become part of the Pittsburgh defensive coaching tree? Think about what the Steelers and Bengals run these days ...
Donnie Jones has punted very, very well and has great hang time and direction. Still, he is going to have to perform at a high level to keep rookie Brad Wing off the roster. This is no gimme. This is two talented punters who are going to bring out the best in each other.
I think Damaris Johnson is the kind of player who could thrive in this offense with his short-area quickness. If the Eagles can get him the ball on screens and some catch-and-run plays in the open field, he can do some real damage.
The music. Let's talk about the music. It's lively and it's fun and there are a couple of players now and again who gyrate to the beat, but after a day or two it doesn't even register. This is going to benefit the players, who must focus through the noise and execute on every rep. I like it. Fun music, too.
It's very hard to make any evaluation of any player without pads, but for defensive players it's impossible. Let's wait until the pads go on to talk about the progress of the defense and players on that side of the ball.
I love this group of running backs. It's the most depth I've ever seen at that spot for the Eagles.
Really looking forward to training camp to see how James Casey and Zach Ertz work in at the talent-laden tight end spots. Strong group.
Alex Henery boomed a 52-yard field goal late in Thursday's practice, with plenty of room to spare. The threesome of longsnapper Jon Dorenbos, holder Jones and Henery looked really good at these practices.