By Katie Gill, RD, LDN, Thomas Jefferson University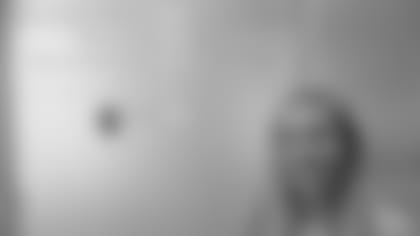 All true football fans know that one of the best parts of watching your home team play is the delicious game day treats! However, with the average football season lasting 4 months (not including preseason!), all of those calories week-after-week really add up. According to the Calorie Control Council, the average fan can consume over 1,200 calories while watching the game! Yikes! Whether you're out tailgating or having some friends over, read on for ways to score big taste and tackle game-day indulgences with a healthy twist on recipes and tips.
Eat before you tailgate – I know this may sound silly, but research shows that filling up on a healthy meal or snack, ideally high in protein and fiber (example – apple and peanut butter) before your arrive will help you eat less during the game.
Bring a healthy dish to munch on throughout the game, like fresh fruits and vegetables with low fat dips like hummus and salsa and whole grain bread.
MOVE – If your health allows, walk to the stadium instead of taking the shuttle – not only will this burn calories but you may even beat the traffic! Bring your own football or Frisbee while tailgating. Are you at home? Make an effort to move around during the commercials!
If you are eating buffet style – survey all the options first. Then get a plate! This will prevent mindless grazing, plan to fill up your plate with plenty of fruits, vegetables and lean proteins – then reserve a small portion of your plate for a treat.
No, you don't have to skip the game day beer! Keep in mind that most alcoholic beverages average 100-150 calories per drink. So aim to drink less at one time. It helps to go into the game with a plan for how many drinks you will allow yourself.
Make it a rule of thumb that for every drink you have, you will also have a bottle of water or other non-caloric beverage – this will keep you hydrated and slow down that amount of calories you consume from alcohol.
Note that alcohol relaxes muscles. Our stomach is a muscle and when it is relaxed we can fit more food in there! So the more alcohol you consume, it is also easier to consume more food and when our inhibitions are lowered we are more likely to eat more.
Heart healthy ideas for a tailgate!
Mini quiches with turkey sausage
Veggie and Dip Platter including peppers, tomatoes, broccoli, carrots and cucmbers. Pair with some whole grains chips or pita bread and serve with a low fat hummus dip and salsa!
Turkey Chili – this is great to make ahead of time!
Fruit Skewers – Great for kids and adults