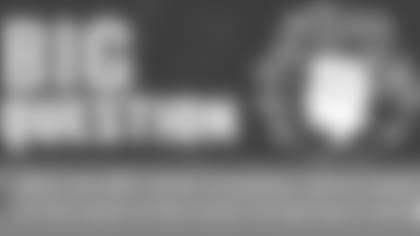 Welcome to The Big Question. Every Monday during the offseason, Dave Spadaro, Chris McPherson and Bo Wulf will debate one of the hot topics surrounding the Philadelphia Eagles. We invite fans to continue the discussion in the comments section. Enjoy ...
CM: All right gentlemen. The NFL Draft is in the books. Which aspect of the team are you most intrigued to see develop over the next few months leading up to the start of the season?
DS: It's fair to say that the quarterback position is the biggest question, and if you want to talk about offensive line and secondary, you will get no argument here. I'm going with something more broad picture: The defensive scheme. And the question is this: How much will the scheme advance with the changes in personnel and on the coaching staff on defense? Coordinator Bill Davis wants to be a pressure-oriented defense. Now that he's got big cornerbacks who are going to press under the direction of secondary coach Cory Undlin, Davis might be able to tweak his scheme more. Does he bring more blitz? Are there coverage combinations that can be implemented? Last year's pass defense -- 72 plays of 20-plus yards allowed, was just not acceptable. The Eagles have made wholesale changes on the coaching staff and personnel. They want to be more physical at the line of scrimmage. How will that change the scheme?
BW: This is obviously more of an opinion-based question and I don't disagree with Dave at all, but I'm just as curious about the offensive scheme. The leading passer, rusher and receiver from 2014 have all been replaced as Chip Kelly brought in a group of players who theoretically fit his scheme better. With downhill runners like DeMarco Murray and Ryan Mathews on board and a theoretically more decisive quarterback in Sam Bradford, how different will the offense look than what we've seen from Kelly in years one and two? (Bradford's health is another top question of course). The offensive line, meanwhile, remains a potential issue and its health should go a long way in getting the Eagles back to the success on the ground they had in 2013. With defenses surely making adjustments in how they'll defend the Eagles, I'm anxious to see how Kelly, the offensive guru, adjusts to those adjustments with his self-selected cadre of skill position players.
DS: I like your thinking, but the reason it's not a question to me is that I think Kelly won't change much at all. I think his system works and has proven to work and even with the new personnel, he's going to do what he does. It may be too simple to say this, but if there is an extra defensive man in the box, then the Eagles are going to throw it. If not, they'll run it. The red zone approach may be different based on the personnel, but probably not enough for us to notice.
I think we all go back to what wins championships in the NFL: Defense wins the world. Yes, the Eagles turned the ball over too much last year and they weren't effective enough in the red zone and those are things to address. But I just feel the defense is going to have a totally different look and feel and approach. I think this defense is going to get after it in a big way. New cornerbacks mean a new approach. Can't wait to see how it looks.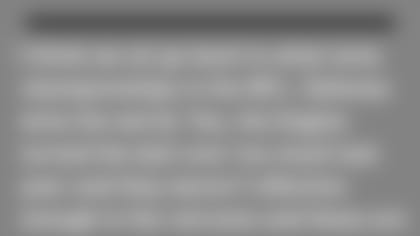 CM: So much to digest here. From Spuds' standpoint, I'm intrigued by how Davis will utilize the team's subpackages this season. Following DeMeco Ryans' injury, the Eagles played a lot more out of the dime package. With the added depth at inside linebacker, the Eagles can keep two on the field in obvious passing downs. The Eagles do have more options to rotate in at cornerback as well. The biggest question from a defensive standpoint is safety. Note how all three of the draft picks used on secondary players are listed as defensive backs. We know Malcolm Jenkins is set at the one position, but who will start alongside him? Is it a veteran like Earl Wolff. Is it second-year man Jaylen Watkins? Is it a rookie? Tough to put a rookie in that spot.
Offensively, Bradford's health is the big question and we all want to know how the new pieces fit in. I'm more intrigued by the roles of some of the returning players like Jordan Matthews, Darren Sproles and Zach Ertz. Will Matthews remain in the slot or move outside? Is Sproles going to be moved around the formation now that there's more depth at running back? Ertz has said that he's focused on improving as a blocker. Will that result in more snaps?
DS: Um, can you narrow down to one question, Chris?!??
CM: C'mon now. I just couldn't let all of that get thrown out there without some sort of response.
To me, and this is borrowing from Bo's line of thinking, it's going to come down to Sam Bradford – fair or unfair as it may be. I want to watch the progress and development of Bradford over the next couple of months. Chip Kelly has won 20 games over the past two seasons with Michael Vick, Nick Foles and Mark Sanchez. He could have stayed the course with Foles and probably had a chance to win 10 or more games again simply by improving everything else, but that wasn't good enough for Kelly. He wants to maximize the potential of this team, and with Bradford, this offense. The defense is better. The run game is stronger. There is youth and potential at receiver. The offensive line is largely the same, but it was called a strength this time a year ago and three players earned Pro Bowl honors in 2014. It's all on the quarterback. When will Bradford be healthy? How long will it take to establish a rapport with the receivers? Can Bradford engineer the offense? Can he limit the turnovers?
The team around Bradford is better. Now, it's time for Bradford to seize the reins of what is an amazing opportunity in Philly. He's the one to watch.
DS: The entire quarterback position is must-see action, no? Really, when you have so many significant changes in the course of a single offseason every position bears watching. I'm going with the big-picture approach here: Let's get this defense up to a Super Bowl level. The run defense did a good job in 2014. The front seven is promising. I think the Eagles are going to be strong in the front seven. The back four has a chance to be very good, but there are too many changes to know. Is Byron Maxwell going to establish himself as one of the NFL's best cornerbacks? Who starts on the other side? Who plays as the nickel cornerback? Who is the safety next to Malcolm Jenkins?
Chip Kelly's Eagles are going to score points. I just believe that. The defense, the fundamental scheme is what is most on my mind.
BW: If I can throw one more question out there, it's the biggest question that faces every NFL team. How healthy will the Eagles be come Week 1 (and beyond)? Jacksonville's third overall pick Dante Fowler going down for the year in his first NFL practice is a good reminder that no matter how good a roster looks in spring, so much can change from now until when the games actually count. The Eagles are hoping that several players coming back from significant injuries will return to full health, but life in the NFL means constantly worrying about the health of everyone on the roster. Fingers crossed.
CM: The Fowler injury is also notable because he didn't miss a game in three seasons at Florida and now will not play at all in his rookie season. Meanwhile, everyone wonders if Bradford will be able to stay healthy. Jeremy Maclin had a career year coming off of his second ACL injury last season. Kelly said that a player like Bradford would not ever have been available unless the injuries happened. The Eagles hope to capitalize and get the player who was deemed the best young prospect at quarterback since Peyton Manning when he went No. 1 overall in 2010. !