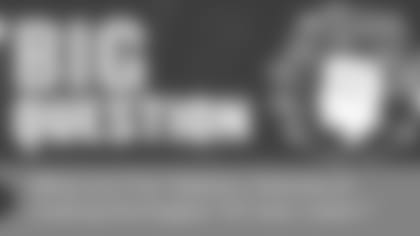 Welcome to The Big Question. Every week, Dave Spadaro, Chris McPherson and Bo Wulf will debate one of the hot topics surrounding the Philadelphia Eagles. We invite fans to continue the discussion in the comments section. Enjoy ...
CM: It's another week of Organized Team Activities and we are starting to get a glimpse of what the future holds for this year's Eagles team. Once again, the quarterback position will be in the spotlight. Sam Bradford is steadily making progress in his ACL recovery, but he is not the only new quarterback on the roster. The Eagles signed Tim Tebow to compete for a spot on the quarterback depth chart. What are his chances of making the final roster?
BW: I think Tebow has every chance of forcing his way onto the roster if he plays well enough, as much of a cop-out as that is. I think the race for the third quarterback job will be a true meritocracy, and if Tebow can outplay Matt Barkley throughout the summer and the preseason, he'll be the man for the job. But in order to do that, he has a long way to go. I think Barkley has looked pretty good here in the spring and he certainly has more experience in the offense. We've seen flashes from Tebow so far, but he hasn't yet shown the consistency to push Barkley aside. I think it's fair to expect a learning curve from Tebow after he was out of the league for a year, but it will not be easy for him to make the roster. He'll have to earn it.
DS: Tebow and Barkley are 50/50, to be determined in the preseason games. I'm really interested in seeing how far Barkley, first and foremost, has come in his third season. Can he go out and win for two or three weeks in succession? The sample size on Barkley is really small, so it's worth seeing how his reps go in the preseason games.
When I watch Tebow in these OTAs, I know I'm seeing a quarterback who has a lot of rust to knock off. He isn't a traditional quarterback. He isn't "pretty" when he drops back and throws it. Tebow isn't a great practice player, historically, anyway, but he's known to kick it into a higher gear when the game lights go on.
What are the Eagles looking for in their third quarterback? Is he someone to keep active on game days and use in special situations? If that's the case, then Tebow has a real chance to make it here, because Chip Kelly can use those legs and that throw-on-the-run ability to create some packages. If the Eagles are looking at the No. 3 job as someone to step in and play in emergency situations and potentially start for long stretches, then it's a much more difficult question. It isn't fair to judge either quarterback now, and particularly Tebow as he is still learning the scheme and knocking off two years of rust.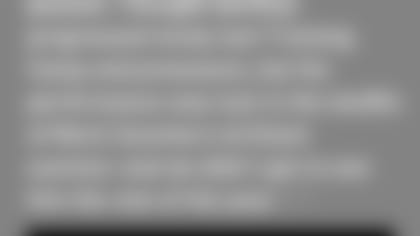 CM: I have to wonder if Tebow would have been more of a 50/50 if the Eagles' extra point proposal had passed, which would have moved the line of scrimmage for 2-point conversions to the 1-yard line.
I thought Barkley progressed nicely last Training Camp and preseason, but his performance was lost in the shuffle of Mark Sanchez's brilliant summer and we didn't get to see him the rest of the year. Barkley has a head start in this competition with two years in the system under his belt and he'll need to use that to his advantage.
Thus far, we've had the chance to watch a handful of OTAs. The key is how much does Tebow improve between now and the preseason? Does he show the ability that helped lead the Broncos to a division title and playoff win from a couple of years ago?
I think Spuds asked the perfect question – what do the Eagles want from the third quarterback? I can't imagine that Chip Kelly would want a quarterback to rotate in during the course of a game in certain situations like red zone or short-yardage. I think that would be a disservice to Sam Bradford and Mark Sanchez.
BW: Like Chris, I doubt that Kelly wants to deal with shuffling a new quarterback in throughout the game. If Tebow is to make the team, it will be on the merits of his ability as a potential starting quarterback in emergency situations.
CM: What is fascinating is that there is evidence that Tebow can step in and hold down the fort, but that's based on his performance back in 2011. We don't have proof that Barkley can do it because of his limited regular season reps, so either way it's a projection.
DS: It's so fascinating to watch this. As we view the OTA sessions, reporters note EVERY MOVE Tebow makes. He's been good at times and he has missed some throws on other snaps. The inconsistency is to be expected. It's coming down to what happens in the preseason games. Can he make the team? Yes, if he plays well in those preseason games - operating the high-tempo offense, making quick and accurate decisions, throwing the football where it needs to be thrown. Both Tebow and Barkley are vying for, likely, one roster spot. Whatever you plan to do this summer, watch the preseason games. They are definitely going to mean something for many positions, quarterback included. !